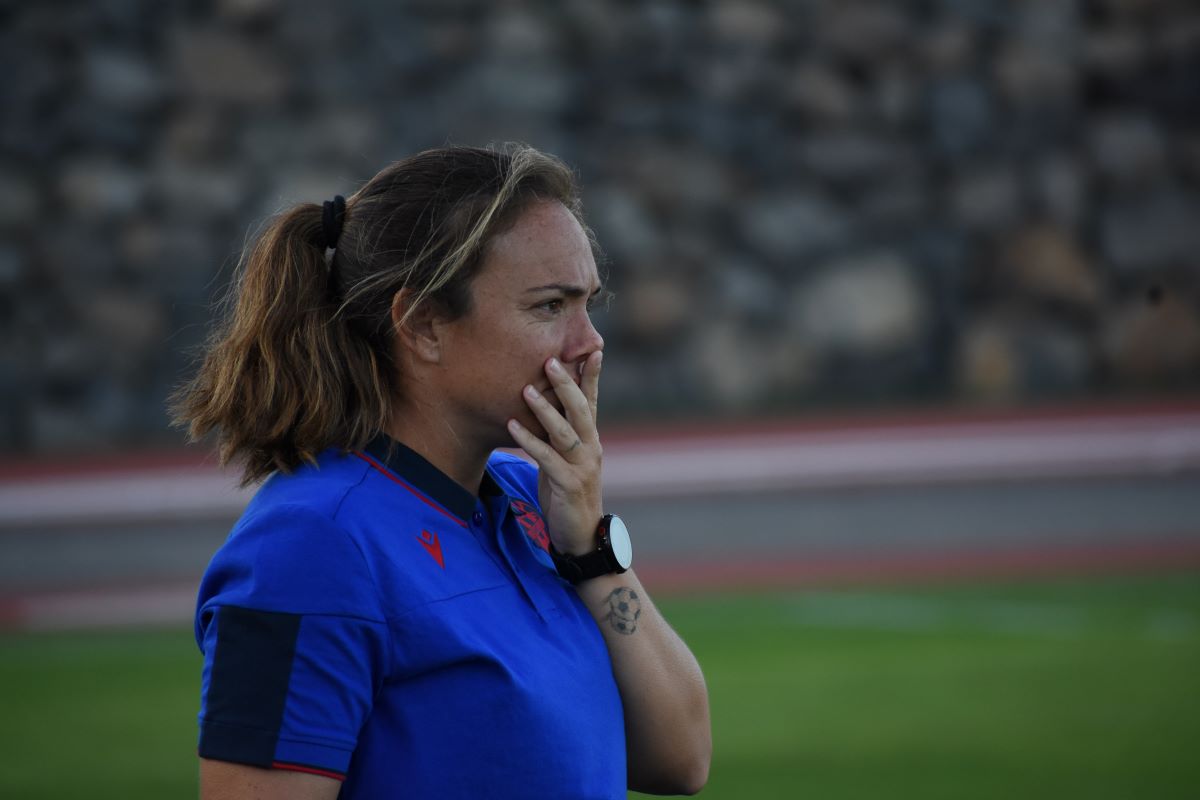 Determined, knowledgeable, adaptable and self-aware, Levante UD head coach María Pry knows what she wants and where she wants to go – as evidenced by the fact the former midfielder hung up her boots aged just 24 to pursue her passion for coaching.
Holder of a degree in Sports Science, which she swiftly followed up with UEFA B, UEFA A and UEFA Pro qualifications, at the age of 35 Pry already has eleven seasons as a head coach behind her – thanks to three terms at Sevilla, seven at Real Betis (combining the role with the post of Betis' women's football coordinator) and one at current side Levante.
The only woman presently in the hotseat at a club in Spain's Primera Iberdrola, Pry caught up with She Kicks' Nick Aitken, to tie in with the launch of her new website: mariapry.com/
She Kicks: So María, with the Spanish season brought to a premature close, how are you planning for an unusually long off-season?
María Pry: Well, though we've not had any games due to the COVID-19 situation, we've not stopped training. In fact, we've been meeting up virtually with the team from 10.30am Monday to Friday, which was when we usually train, so the players didn't get out of the habit. Since we're now in what would have been the latter stages of the season, our focus is on maintaining the players' strength and aerobic fitness, making sure they do plenty of ballwork, then in July they'll get some time off before pre-season.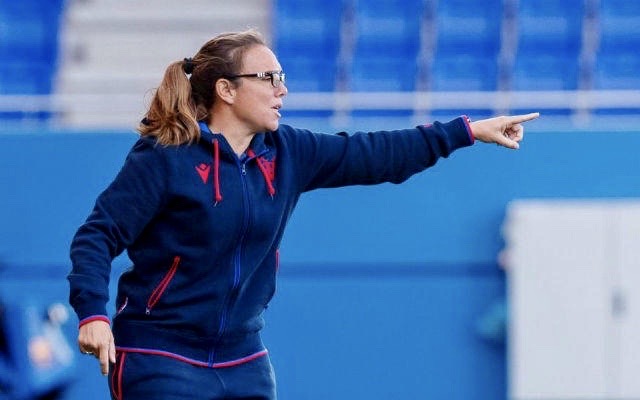 SK: You're a coach that likes to play possession football, control space and equip players with the right tools to be able to find their own solutions out on the pitch. Has it been a big change going from an upper mid-table side like Betis to Levante, who are expected to challenge the top two?    
MP: Yes, definitely, as at Betis I had pretty much the same core group of players for five years, so they all knew exactly what we wanted from them. When I arrived at Levante, however, the players have needed to get used to my methods and I've had to adapt to them too – which is a challenge that I've enjoyed.
This season Barcelona have been a couple of notches above everyone else, in terms of their football, their physical condition, the backing and resources they have… But I think that at Levante we can close the gap by being ever more professional and ever more demanding.
SK: Levante underwent a number of changes last summer, including the loss of prolific striker Charlyn Corral, and this summer there will be more of the same – including the retirement of another regular source of goals: Sonia Bermúdez.
MP: Charlyn was a big loss as she's a player who guarantees you lots of goals, but we counterbalanced that by signing two top forwards in Alba Redondo and Esther [González]. Now Sonia [Editor's note: a nine-time Primera División & four-time Copa de la Reina winner] is retiring and I wish her the very best. She's a real football person, who's very passionate about the game and has very clear ideas about how it should be played. I'm sure we'll see her in the dugout somewhere soon.
Last season seven new faces came in and I'm sure there will be seven or eight this summer too, but we take that into account in our planning. Coaches aren't successful by doing the same thing all the time. You want to stay true to your ideals, of course, but you have to be aware that you can't afford to be inflexible about it. Success will come when you're able to adapt, to grow and to always demand more of yourself.
SK: Turning to international football and Spain have been taking significant steps in recent years, both at youth and senior level. What did you make of their performances at the She Believes Cup and last year's World Cup?
MP: For me, it's a big positive to see us getting closer and closer to the very elite teams. The coaching staff are doing a sensational job and the overall improvement in players' physical condition and muscle mass, a direct result of professionalisation and access to more and better-quality training, has had a big impact too. That improvement means Spain have more and more quality players to choose from, which in turn means La Selección is getting stronger, more powerful and has much more depth and variety. I'm really looking forward to seeing how they do at the next EURO in England.
SK: You covered the last World Cup in France as an expert analyst for Gol TV. What did you make of Spain's controversial Round-of-16 loss to the USA?
MP: Everyone sees things from their own perspective and I thought that Spain played very well and the USA needed two penalties to get past them. Did I think the second one was a pen? I'm one of those coaches who tells my players to try and dominate opponents as much as possible, so there's no chance that an outside factor, like a decision made by VAR or the referee, can affect the result – but that kind of superiority is tough to achieve against the United States.
I agree with you that there were a lot of VAR decisions that tipped the balance in games, but when it comes to penalty decisions, I always ask my players whether, when there's contact, they would appeal for a penalty or not? They generally say 'yes', so I say that when it happens against them they should expect the ref to give it too. But I'll stick with the positives, such as the commitment Spain showed, the visibility their performances earned and the depth of options we had which we didn't have before – giving us the chance to play with two strikers, or have players with pace like Lucía García breaking forward from wide areas.
SK: Did you notice a knock-on effect on domestic football in Spain following France 2019?
MP: Gol TV did a great job covering that World Cup and during the tournament it was excellent being able to walk around and hear people on the streets talking about women's football. But here in Spain I think that we've taken a step back since due to all the battles or small wars that we've gone through. There have been fewer games broadcast than last season; there was the situation that led to the strike, due to the negotiations over the collective agreement. Then, after that step towards professionalisation had been signed, giving players and clubs greater rights and responsibilities, COVID-19 came along…
I think that now is a good time to reinvent ourselves, as well as all pulling together to support those clubs that don't have the support of a men's club. If we don't, teams that have made women's football history will disappear. We mustn't forget our roots.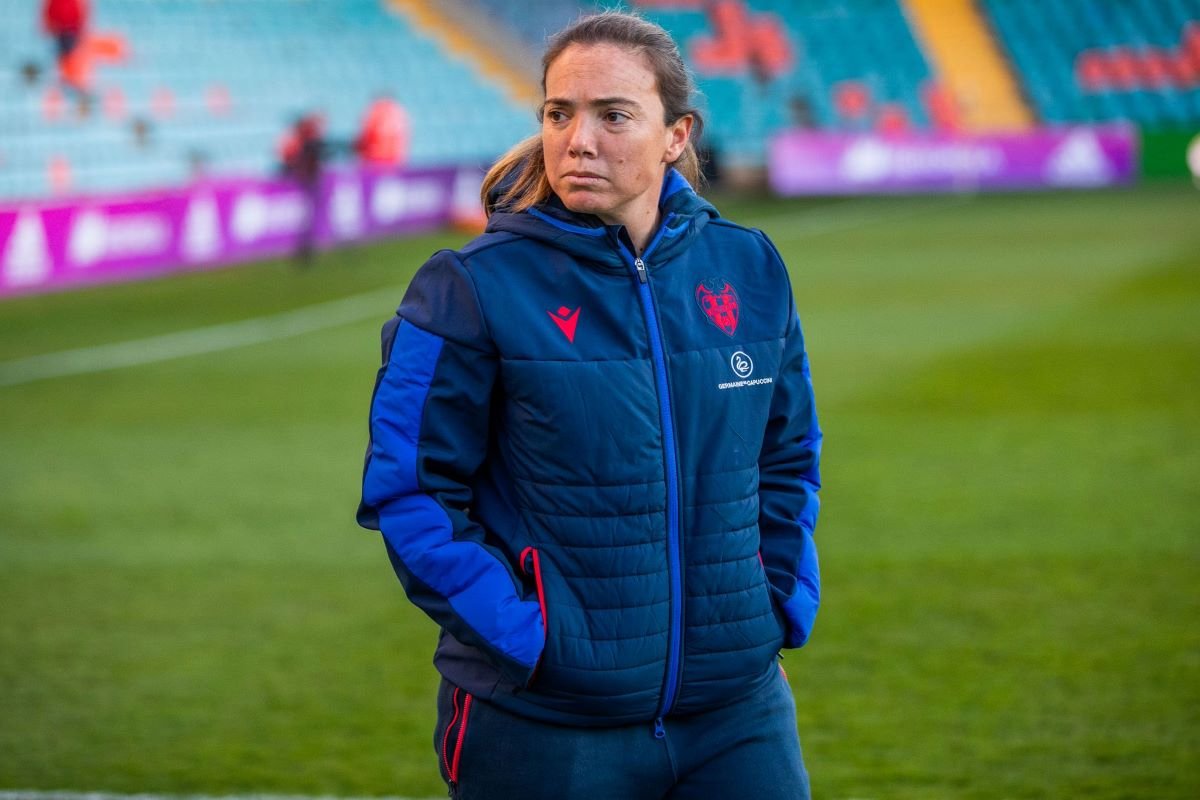 SK: We can't let you go without asking whether you could see yourself coaching in the FA WSL one day?
MP: Yes, why not? I love a challenge and I think that's one of the beauties of coaching – that you leave home with your suitcase in hand and never know where you might be in a couple of years. I'm reading a self-help book right now which encourages people to "ser, hacer y tener" (be, do and have). To get the opportunity to "do" what you love, you need to "have" the right preparation and "be" yourself by following your passion. I'm a UEFA Pro qualified coach, so, if the chance comes my way, I should be able to coach anywhere.
Interview provided by @onubacomms – experts in multilingual online content. We believe everyone in women's football should have the chance to connect with their global audience, contact us via Instagram or Facebook and we'll show you how!