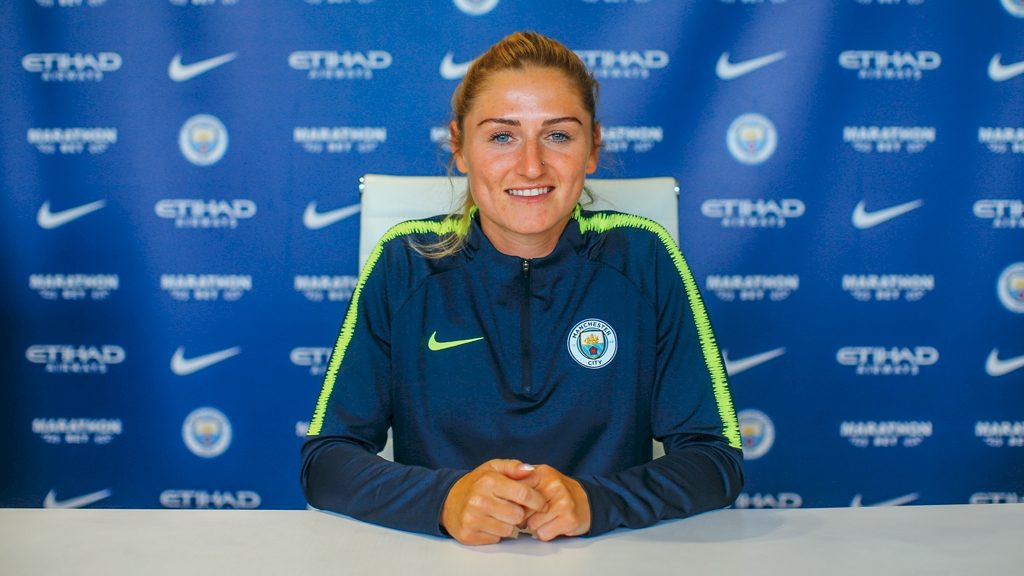 Laura Coombs is to join Manchester City on a two-year deal, following the expiration of her contract at Liverpool.
The 28-year-old midfielder told CityTV: "It's a really good opportunity and I'm looking forward to working under Nick Cushing.
"I think you can always improve technically and tactically. What a lot of people say about Nick is that he finds things you didn't know you could improve on. For me, potentially being a goalscoring midfielder is something I've wanted to aspire to."
Commenting on the signing, City manager Nick Cushing said: "Laura is a box-to-box midfielder who plays with a lot of passion.
"She has the potential to be a top player and we are very excited to have Laura at Manchester City where we feel we can give her the opportunity to play at her highest level."