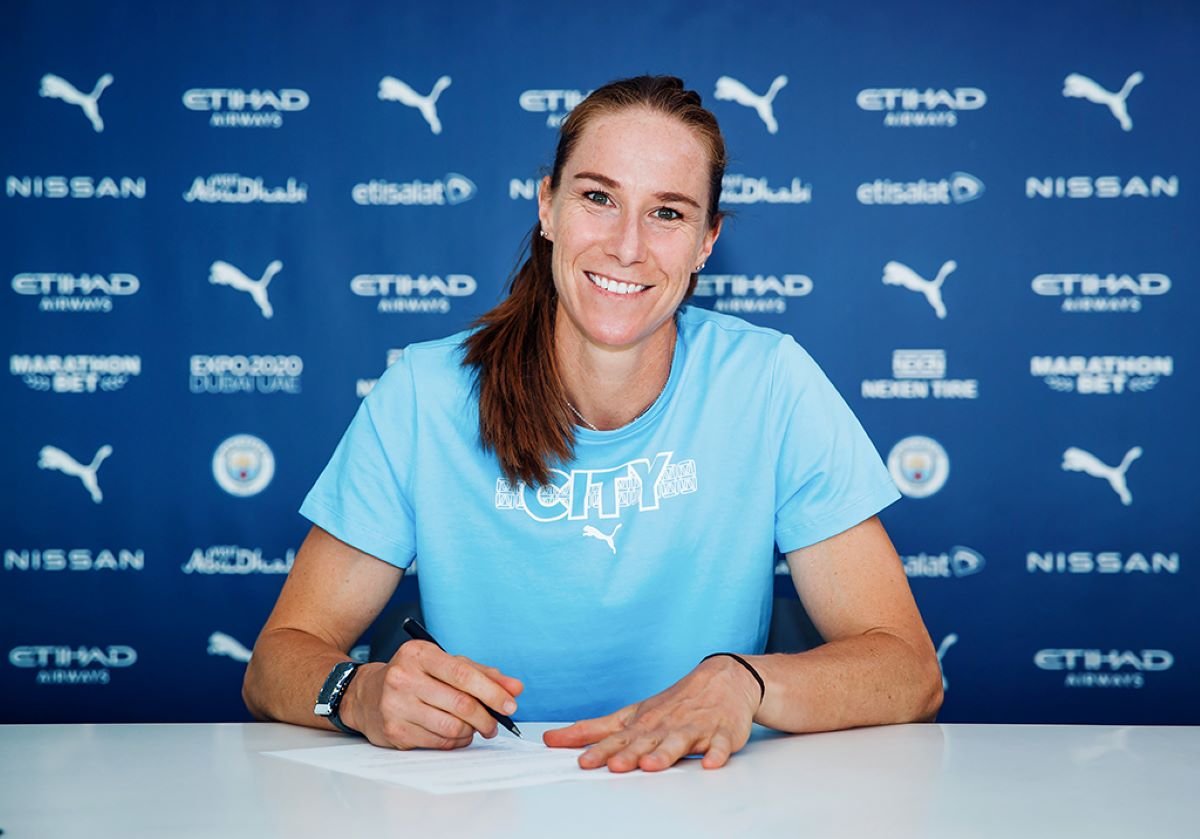 Manchester City Women's Karen Bardsley will add to her 100+ games with the club after signing a one-year contract extension.
Bardsley said: "It feels great to be back and to have signed a new deal. I really missed being here in Manchester – although I had a great time on loan, there's no place like home.
"It's so special to have been a part of something that's grown so quickly and to have been here from the start – to see what it's become here at City now, I feel very proud of that.
"The past seven years have flown by, and long may it continue. It's been more than I could have ever hoped for and I'm so excited for the season ahead."
Gareth Taylor, Manchester City Women Head Coach, added: "We're thrilled that Karen has signed a new contract here at City – as she has shown during her career to date, she is a very talented goalkeeper who brings a wealth of experience to our squad.
"Having a player of her calibre commit her immediate future to the Club was important for us and we look forward to continuing our work together throughout 2021/22."
#Lionesses: World Cup Qualifier v Northern Ireland at Wembley