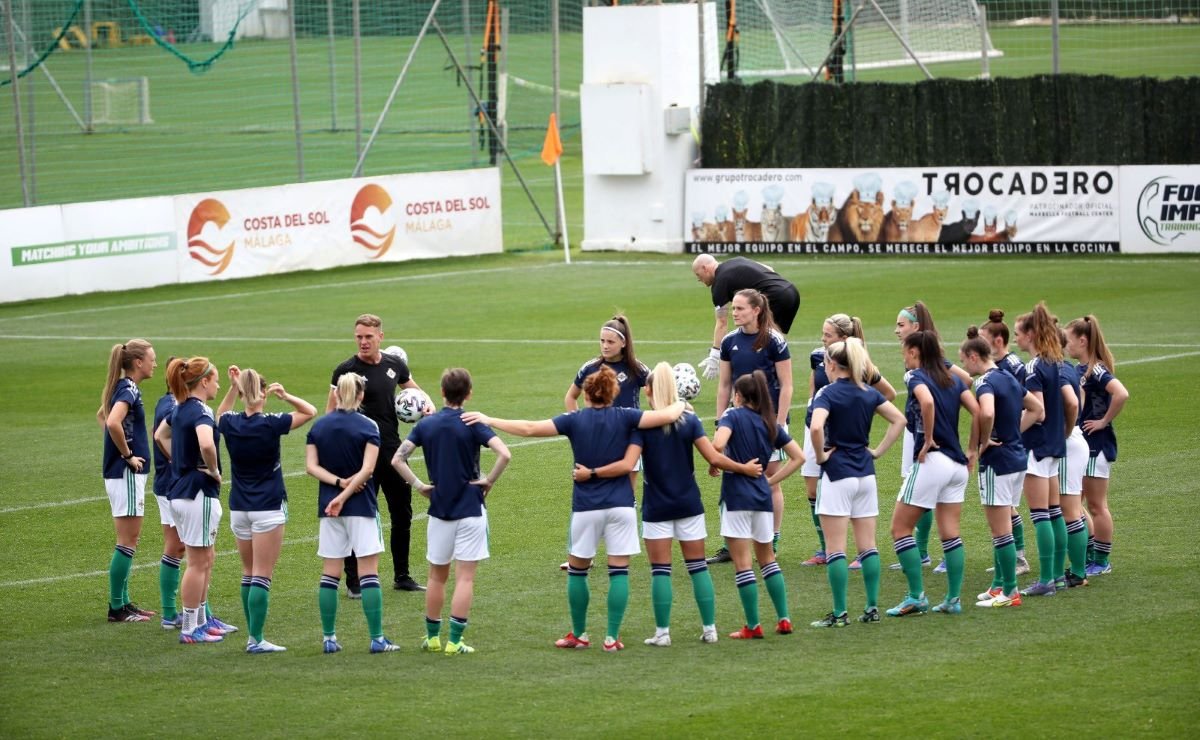 Northern Ireland held Switzerland 2-2 in a friendly at the Marbella Football Centre, where Simone Magill scored twice.
Rachel Furness had a header cleared off the line and Simone Magill saw her shot saved, before the latter found the back of the net with a precision finish late in the first half.
Switzerland turned the game around when punishing the Irish for a couple of defensive mistakes, Alisha Lehmann and Ramona Bachmann scoring in a three-minute spell.
But the Irish won a 73rd-minute penalty which Magill converted for her second goal of the game.
Northern Ireland's final game at the Marbella Football Centre is against Romania on Wednesday 23 February at 11am (UK time).