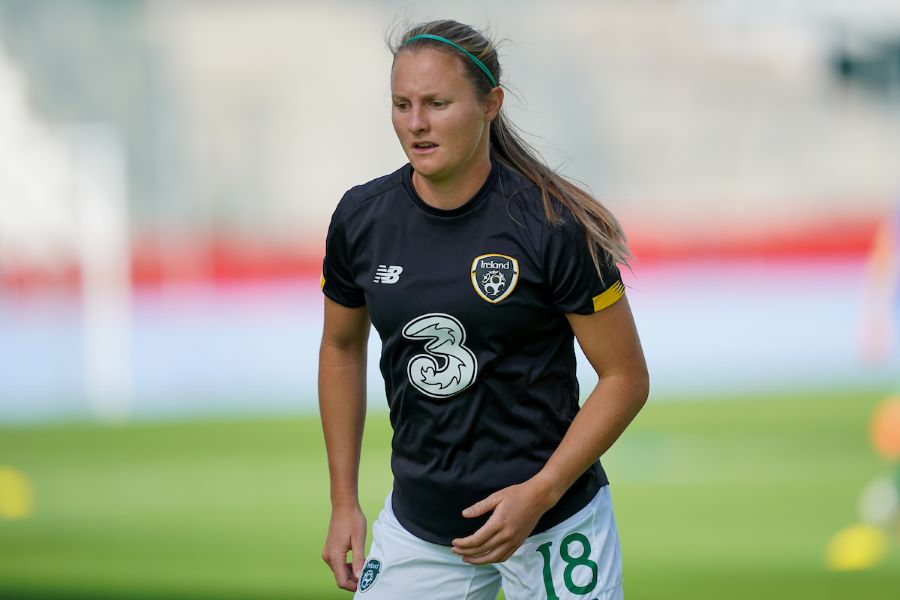 London City Lionesses have signed Republic of Ireland international forward Kyra Carusa from Danish champions HB Køge.
The 27-year-old recorded 43 goal contributions (30 goals, 13 assists) in 57 top-flight appearances for HB Køge, and was the 2022 Elitedivisionen Most-Valuable Player.
Carusa told londoncitylionesses.com: "It's always been a dream of mine to play in England. And I have always said that I want to be a part of a programme that is doing something historic or playing for something bigger than wins and losses.
"I'm excited to have the opportunity to compete, play highly competitive games, and make a difference for London City right off the bat."
Interim head coach Nikita Runnacles said: "This is a player who we have been watching for a couple of years and have been excited about the prospect of her potentially becoming a London City player.
"We're delighted to get this over the line and for her to feature at a really crucial point in our season.
"We know that we're going to get work-rate and leadership on and off the pitch, but her goalscoring, creativity, and hold-up play speaks for itself."