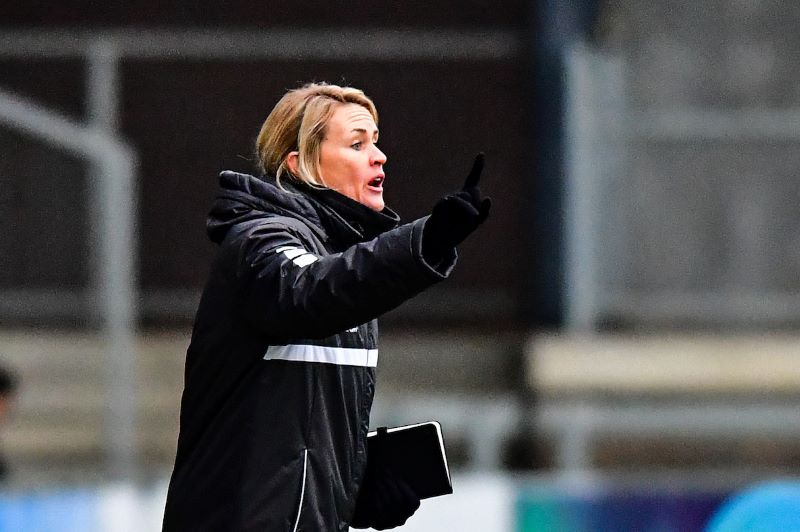 Melissa Phillips departs Barclays Women's Championship leaders London City Lionesses to join Angel City as First Assistant Coach.
Phillips completed the UEFA A Coaching License whilst with London City and also holds the USSF A Senior License.
Chairwoman Diane Culligan told londoncitylionesses.com: "We see this as the beginning of an exciting relationship between two clubs who share very similar vision and values.
"Melissa has done a fantastic job for London City Lionesses over the last two and a half years, especially in leading the development of the on-field product. We appreciate that she has been presented with an amazing opportunity to return to her home in California and evolve her career with ACFC.
"We believe that, rather than this being the end of London City's fantastic relationship with Melissa, this represents an opportunity for her to be the bridge between two pioneering pillars of women's football on either side of the Atlantic."
Phillips commented: "It is with great sadness and sincerity that I am stepping down from the position as Head Coach at London City. I am so grateful for the board entrusting me with their vision over the past few years. It has been a journey from the inception of the club to where we are now and I'm so incredibly proud of every person, players and staff, who have contributed to the successes along the way."
Personally, and professionally, I feel it is right for me to pursue opportunities back home. This has been an incredibly tough decision and one I haven't taken lightly. However, I feel the staff, players and processes we have in place are so strong that they will continue to keep the club on the current trajectory."
Nikita Runnacles, the current Assistant Coach, will step up as Interim Head Coach until an appointment is made.