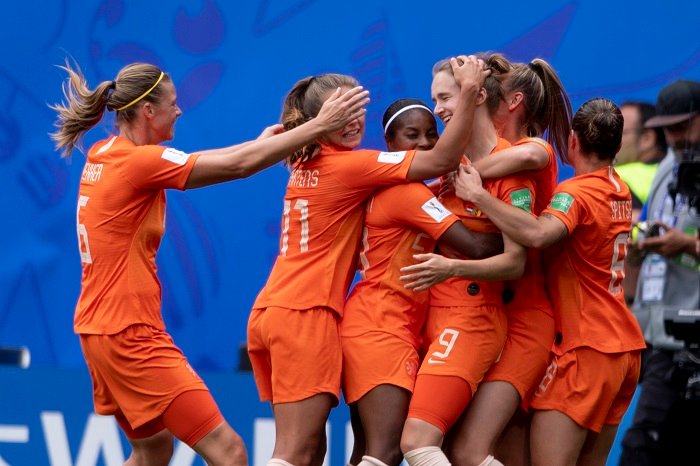 A brace from Vivianne Miedema meant the 22-year-old moved on to 60 goals for the Netherlands, breaking the all-time record previously set by Manon Melis. Miedema's outgoing (to VfL Wolfsburg) Arsenal teammate Dominique Bloodworth, meanwhile, got her first international goal, as Sarina Wiegman's side followed up their last-gasp win over New Zealand with a 3-1 victory against Cameroon. The UEFA Women's EURO 2017 winners certainly did not have it all their own way, however. Gabrielle Onguéné threatened on numerous occasions for Cameroon, netting an equaliser to send the teams in level at half-time. Those in orange would be the ones to celebrate on a magnificent occasion, though, with 22,423 at Valenciennes' Stade du Hainaut, and the Dutch support dominating. Here was what three of their players had to say after the game.
Lieke Martens
On what she has been happy with in the first two games and if anything has been frustrating so far:
No I think we're winning so we're really happy with the result, that's the most important thing. Of course, there are always things that can go better, but we will look back at it and look at what we can do better. But if we win twice then we should be satisfied.
On how different it feels to the Euros when they face sides now who know all about their strengths, and about hers personally:
It's a little bit different but I think we'll have to deal with that. People know how we play so we have to do some different things on the pitch.
On the impact of the crowd for this game, with the majority of the attendance Dutch fans:
Yeah it felt like we played at home. It's really nice to have so many people here.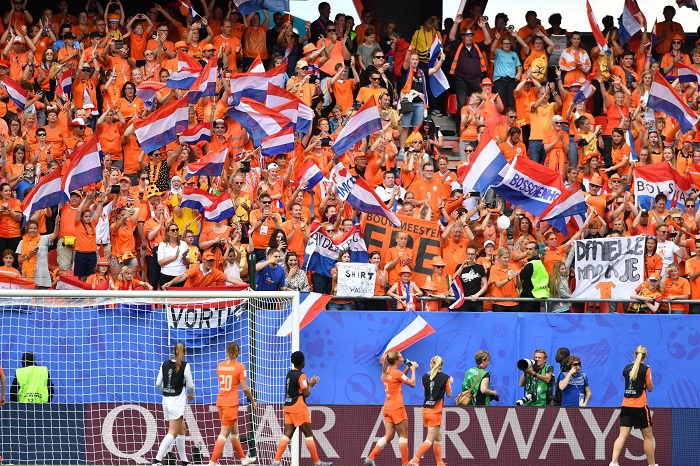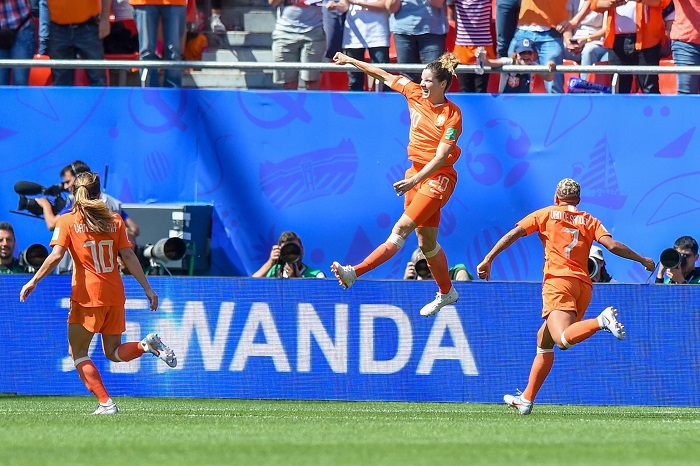 Dominique Bloodworth
On how it feels to be in from the start of this tournament, and even scoring, having had to wait until the final of Euro 2017 to come on for her first appearance:
Well, in the beginning, the first game for example, I was very nervous, and I realised that it was one of the biggest games of my career so far, but today I was a bit more relaxed. I got in the same situation as the first game, where I could score a goal, and this time I did score, which is an amazing feeling. I'm happy to get my first goal for the national team.
On how she has felt playing at centre-back, with midfield where she most enjoys playing, and full-back where she has also often been used:
I know I can also play really well at the back for the national team. I've been playing there last season all the time, and I've also been playing consistently; I've played the most minutes in 2018 for the national team. I know what they expect of me, I know my qualities and I think I can fill in well. That's something that I'm trying to do right now and trying to keep clean sheets.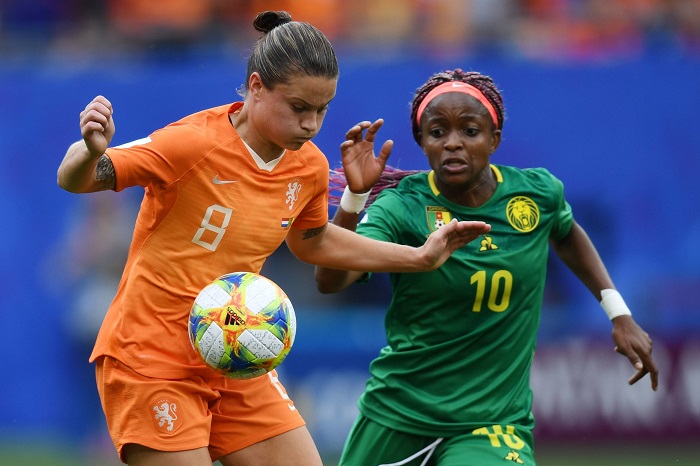 Sherida Spitse
On whether she also enjoys a physical battle like this game, as a player mostly known for creating (and scoring) goals:
Yeah, I like it. It's good to play these games as well, to be physical and fight sometimes. We can play a football game, but we can also play a fighting game if we need it. We have done a really good job today.
On whether she felt the performance was a level higher than the New Zealand game, or still plenty to work on:
I think we have stepped up a little bit, but we can still improve a little bit more.
On the contrast between regularly having crowds like this supporting them and what she remembers in previous years, like in 2006 when she started out as a senior international:
Yeah, it is really nice. It is nice to play for so many people from the Netherlands. I didn't have that in 2006, but in the couple of years since it's happened, it is really nice to play for so many people.