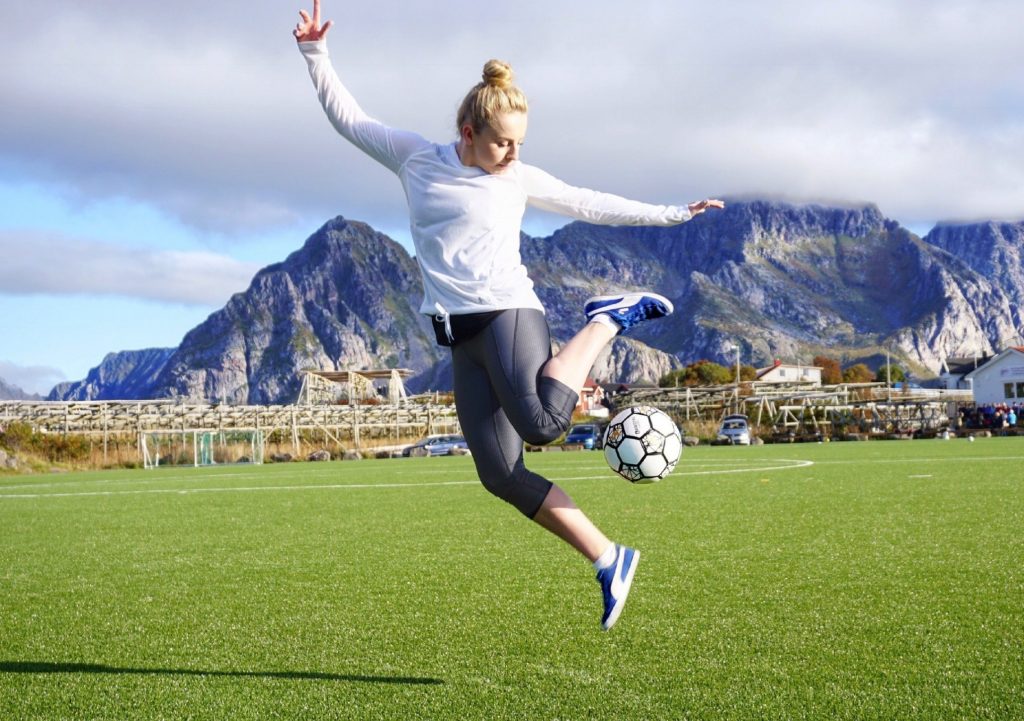 The World Street Soccer Championships has made an exclusive new signing this month and they say she's guaranteed to make people jump out of their seats.
Liv Cooke, a 19-year old world champion freestyle footballer and UEFA Play Anywhere ambassador, has put pen to paper with WSSC.
You may have seen Liv displaying her skills on last year's Channel 4 promotion for the Euro 2017, plus she has worked on-screen with the likes of Lidl, Red Bull and the BBC.
She also has, despite her tender years, extensive experience as a global brand ambassador having appeared or spoken at events in countries including Australia and Qatar.
With over 800,000 fans across social media platforms (almost half of which are 18-24 year olds) and over 8 million views per month, this is a demographic with appeal to organisations like UEFA, with whom Liv has worked this year.
"I achieved all my goals last year by becoming world champion and also travelling the globe working with some major brands," said Liv.
"This year I really want to push myself and take my career to the next level, which is why I've signed with World Street Soccer Championships. I feel like they can help me do this."
"We are delighted to be working with such a young, vibrant talent like Liv," adds WSSC MD Chris Hornbuckle.
"Not only will she amaze people at live events, such as the Super Ball World Open 2018 in Prague this summer, but we are excited to help her further progress within the commercial world too."