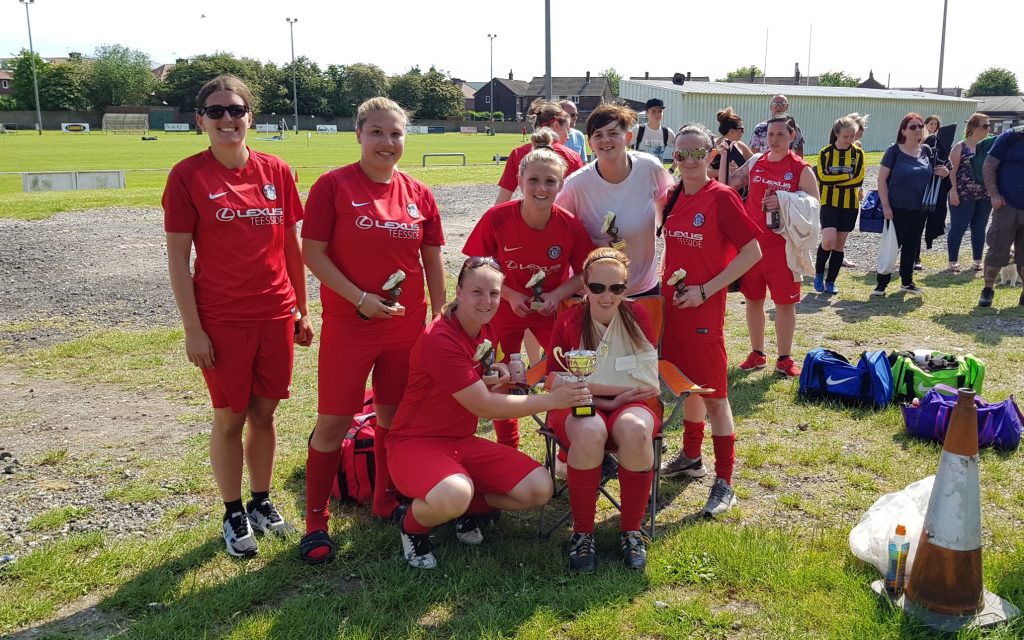 Boro Rangers' striker Alex Hodgson broke her arm and wrist in the final of the Castleford White Rose Tournament – but her team did come away with the trophy. 
The tournament hosts had beaten Boro in the group stage but when they met again in the final, Tanya Shires finished off a fine team goal to give Rangers the lead.
On the injury and his team's resilience, Andy Burkinshaw commented: 'Unfortunately striker Alex Hodgson then had to hurdle the keeper, landing badly and breaking her arm.
'This caused a delay but the girls were now determined to see out the game for Alex. They defended valiantly at the end and won 1-0 to claim the cup!'