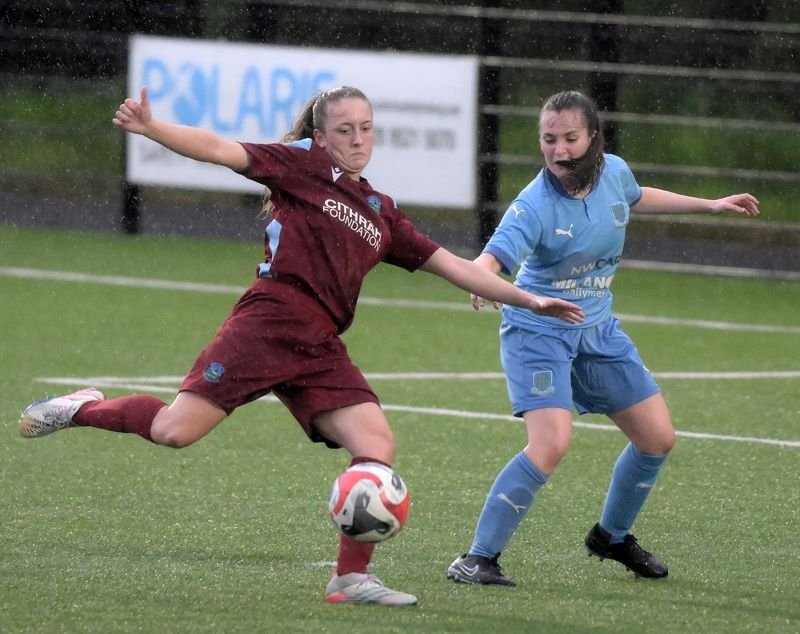 Electric Ireland NIWFA Championship winners Lisburn Rangers completed a perfect league season ahead of the competition's rush of cup finals.
CHAMPIONSHIP – Champions: Lisburn Rangers, Runners-up; Ballyclare Comrades
Lisburn Rangers completed a perfect campaign after a hard-fought 3-1 win at Ballyclare Comrades. Tierna Bell and Eve Reilly had given Rangers the lead but an Aimee Kerr penalty just before the break gave the Comrades hope. Reilly converted from close range late on to secure the win.
A 4-0 win for St.James Swifts at Foyle Belles featuring a Megan Copeland hat-trick ensured the Swifts finished in fourth place, whilst a sole Leanne Watson strike earned Comber Rec the win at Belfast Celtic.
DIVISION ONE – Champions: St.Oliver Plunkett, Runners-up; Camlough Rovers
A comfortable win for SOP at Kilmore ensured that they ended the season unbeaten, whilst at the other end of the table Armagh City ended their disappointing campaign on a high with victory over Coleraine.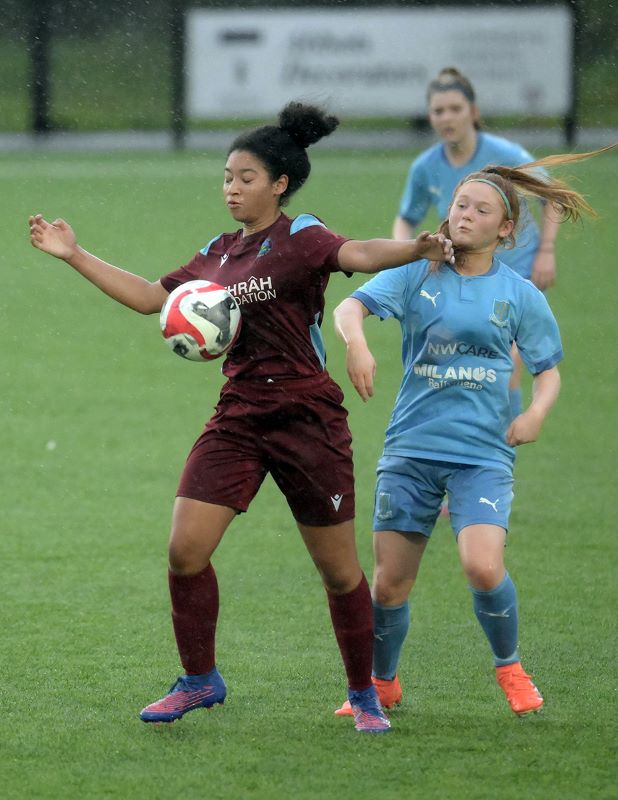 DIVISION 2 – Champions: Ballymoney United, Runners-up: Greenisland
In what was one of the tightest divisions this year, two victories this week against Rosario and Ambassadors ensured unbeaten Ballymoney United finished top by four points from Greenisland, who kept fighting to the end by defeating Ballymena United Reserves. Rosario bounced back from their defeat to beat Ballyclare Comrades Reserves in a nine-goal thriller, while Belfast Ravens overcame Portadown.
DIVISION 3 –  Champions: Strabane Athletic, Runners-up: Craigavon City
A comfortable victory over Moneyslane wasn't enough for Craigavon City, as Strabane also won against the 22nd Ladies to secure the title by two points.  Elsewhere, Lisburn Ladies Swifts defeated Dromara Village to finish in third place.
DIVISION 4 – Champions: Lisburn Distillery, Runners-up: Lisbellaw United
Lisburn Distillery ended their season with a 100% league record after defeating Mid-Ulster Reserves. Lisbellaw United defeated Draperstown, Futuro Falcons and Maiden City also finishing with wins over Banbridge Rangers and Comber Rec Reserves respectively
DIVISION 5 – Champions: Antrim Town, Runners-up: Ballymoney United Reserves
Antrim Town concluded their season unbeaten with a fine win over Belfast Celtic Reserves, Ballymoney United Reserves and Lisburn Rangers Athletic also signing off with victories.
DIVISION 6 – Champions: Bloomfield, Runners-up: Ballynahinch Olympic
Bloomfield were another to boast faultless league form after a 6-3 victory over second-placed Ballynahinch Olympic. There were wins elsewhere for Ards Rangers, Belfast Swifts and Shorts Women.
DEVELOPMENT LEAGUE – Champions: Valley Rangers, Runners-up: Oxford Sunnyside
Set up to give teams their first taste of competitive football before applying to join the NIWFA League, the Development section saw Valley Rangers as winners without a point dropped.