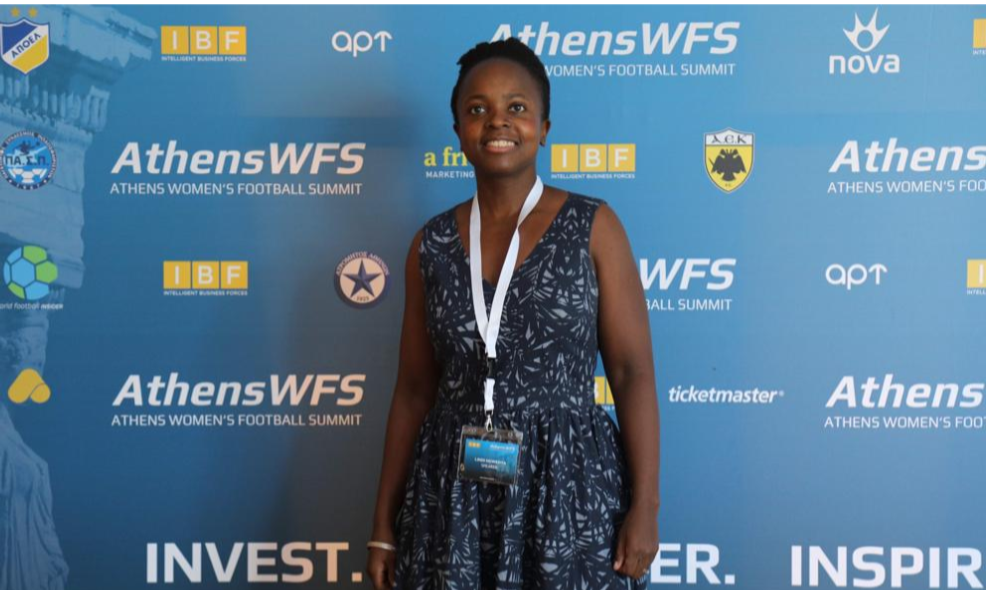 At She Kicks we've had the good fortune recently to speak a host of women blazing a trail in football, including Arianna Criscione – goalkeeper and Head of Women's Sponsorship at PSG -, Lucy Mills – Head of Regional Projects at the FC Barcelona Foundation, and Brittany Gropp – CEO of Spanish women's football initiative FutboLISTAS and Partnerships Director at Atlas Corps.   
Next up in our series of inspirational #womeninfootball is Lindi Ngwenya, the Founder and Managing Director of Sisu Sports Management. Lindi set up Sisu in 2013 with a mission to mentor and manage talent from under-served areas of the game, focusing on African football, smaller European leagues and women's footballers, thus putting to good use over a decade's experience in London's financial markets – allied to the leadership skills of a spell as an officer in the British Army.    
She Kicks: Thanks for your time Lindi, I know it's a very busy period right now for a player agency! Can you tell me about the work you do at Sisu? What was it that inspired you to start the company?  
Lindi Ngwenya: Thanks for having me! This is definitely a very busy time, with the transfer window from May through to August being the peak period for a key service that the agency provides: player and coach representation. We work internationally rather than having a narrow UK-only focus, because we want to generate global opportunities for our clients – spanning Africa, Europe and the USA. 
Some of the other agency services, such as the commercial and media areas, were forced to take a back seat as football was suspended due to COVID-19 – but they are now coming back to the table as live sport returns. Consequently, the demand for commentary and punditry work is returning and it's encouraging to see brands re-engaging with women's football. Indeed, there will be some very interesting partnership announcements made in the coming weeks. 
The agency was set up back in 2013 to work in under-served areas of football with our values of knowledge, commitment, integrity and care drawn from my own experiences playing sport in England back in the 2000s, as well as my subsequent professional career in the Army and in Finance. I strongly believe that for long–term success in the football business they are massively important, so at Sisu we work with all our clients in a holistic way – to support them with their objectives, both on and off the field.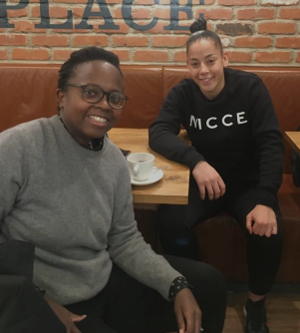 SK: You have been directly involved in women's football for many years, as well as having extensive experience in the financial markets, so what positive trends are you seeing growth-wise? What initiatives would you introduce (or encourage if they already exist) to keep sustainable progress going? 
LN: I think that there are positive trends around girls' participation, not just in England but across Europe. I also think that there will be significant growth across Africa thanks to concerted efforts by CAF to drive this, built around their recently published Women's Football Strategy. I think this cannot but help to drive future interest in the game, from grassroots through to elite level.  
With my financial head on, if I was looking at women's football as an investment it would be a very good long–term bet but I think that there will be some ups and downs, rather than continuous positive growth. The stability of some of the national leagues will remain a concern until the fanbase is built and consolidated and there is less heavy reliance on the support of national associations, benefactors etc.  
I also think that there is plenty of work that can be done to improve the general fan experience, especially if leagues want to keep growing attendances. I myself am a die-hard football follower, but would a casual fan really want to regularly attend matches at some of the teams in England, for instance, due to their accessibility issues and lack of amenities?  
SK: Your agency offers a very complete range of services, focused on the well-being of your clients – both personally and professionally. Has your background playing competitive rugby and your time in the Army helped make you the 'team player' you are today? 
LN: My rugby-playing and military background has definitely informed a lot of the way that the agency works with players. That goes in terms of working hard to meet their needs on and off the pitch, while also having the necessary sense of humour and understanding to deal with the difficult periods that inevitably arise in the lives and careers of all of us. 
Playing rugby made me see first-hand that player care and support was lacking for many talented sportspeople (not that I'd include myself in that category!) and even more so for women. Generally, if people feel valued and supported then they are much more likely to be able to get the best out of themselves.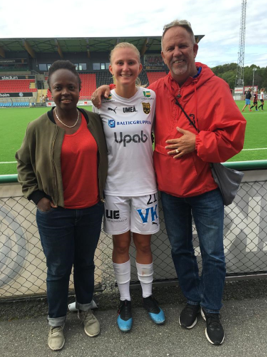 SK: Last but not least, this pandemic period has seen an unprecedented number of lives, webinars and free online resources. Has this massive outpouring of creativity and knowledge-sharing given you fresh hope for the future of women's football? 
LN: I've definitely had the feeling that this period has been a good time to learn more about our industry and make new connections, ones that perhaps wouldn't have been established without the time for reflection that being in lockdown has provided. That said, I tend more towards the 'realism' rather than 'idealism' side of things and I believe the best way for all this creativity and knowledge-sharing to be harnessed is for everyone to consider what actions we can take to further develop women's football. Then we need to put them into practice!  
For me, that has meant engaging with parties who are in a position to invest in the game, as well as encouraging the achievements of peers who share similar values and are doing good work, such as Soccermedia SL in Spain and Studio Assist in Italy. 
Like to continue the conversation? Connect with Lindi Ngwenya via email at lindi@sisusportsmanagement.com or LinkedIn.