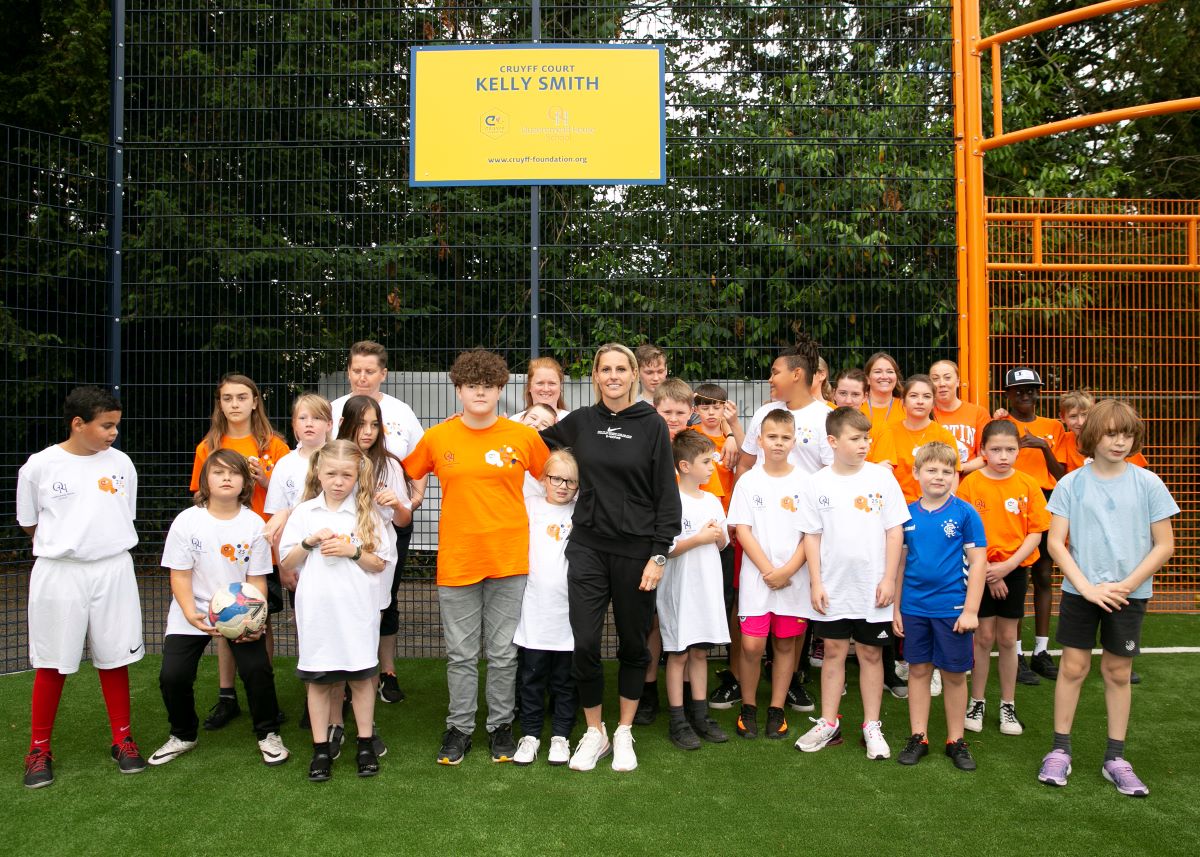 Former England and Arsenal legend Kelly Smith opened a Cruyff Court that bears her name in a ceremony organised by the Johan Cruyff Foundation.
The opening ceremony in Windsor was held as part of the Space to Shine campaign, which seeks to encourage girls and women to play at Cruyff Courts and practise sports. Also in attendance at the event, via video call, was Susila Cruyff, Cruyff Foundation board member and daughter to Johan Cruyff.
The theme of today's initiative, held on the eve of the opening game of the UEFA Women's EURO, was 'girls & women within sports'. During the course of the ceremony, a kids' press conference took place on the pitch, whilst the school pupils were given the chance to ask Smith and Susila Cruyff their questions before taking to the pitch to play in a football tournament.
In reference to the opening of the new facility, Smith commented: "I'm really honoured to have received this invitation from the Johan Cruyff Foundation to open a Special Cruyff Court that bears my name. It's very exciting to see how this new facility will help children to play sports in a space that encapsulates everything that is central to the values of sport: respect, integration and team spirit. It's really emotional and touching to be offering these children this opportunity."
For her part, Susila Cruyff added: "We at the Cruyff Foundation are really pleased to be opening this new safe space, which pays tribute to Kelly Smith, a true icon within women's football. She represents our mission in general but specifically can encourage girls and women to enjoy sports at Cruyff Courts or elsewhere.
"This is the message we want to share today, on the eve of the start of the Women's UEFA EURO football tournament, as we seek for women to occupy their rightful place in football. In our efforts to achieve that objective, we have to help them to fulfil their dreams from a very young age."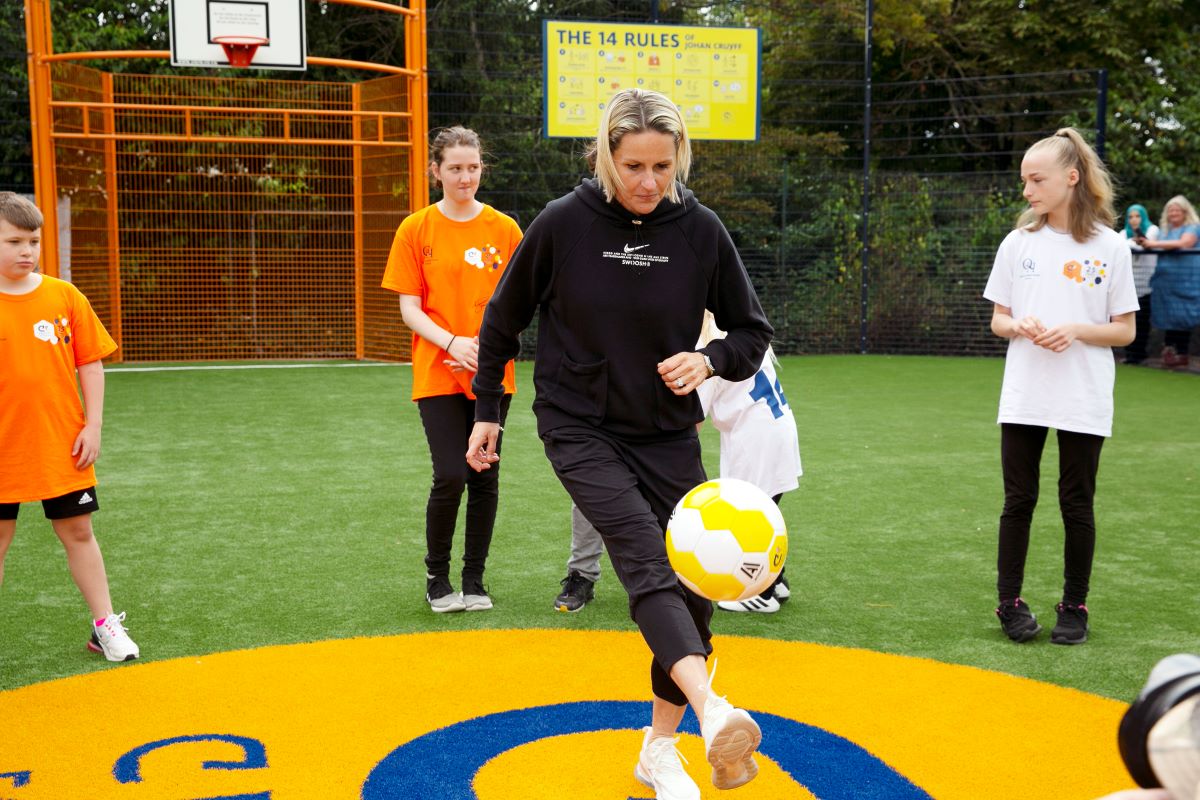 The Special Cruyff Court Kelly Smith at Queensmead House School is dedicated to children with additional learning needs, which was one of Johan Cruyff's initial motivations as he sought to connect sports and children. This dream was born in the USA, where he was introduced to the Special Olympics and was next-door neighbour to a boy with Down syndrome. The boy wasn't allowed, or able, to play outdoors with other children, but Johan managed to connect with him through play. He succeeded in gaining the boy's trust and one day, the youngster was able to join in the game, an experience that left him beaming from ear to ear.
The opening of this facility is part of the special programme of events organised to mark the 25th anniversary of the Johan Cruyff Foundation and expand the institution's presence by establishing new Cruyff Courts in the United Kingdom, with the support of players of the People's Postcode Lottery.
There are almost 300 Cruyff Courts across more than 20 countries throughout the world, including 20 in the United Kingdom, that offer young people a safe place in which to play and are designed to encourage participation in a range of sports, as well as providing a space where young people are able to learn about respect, responsibility and integration.