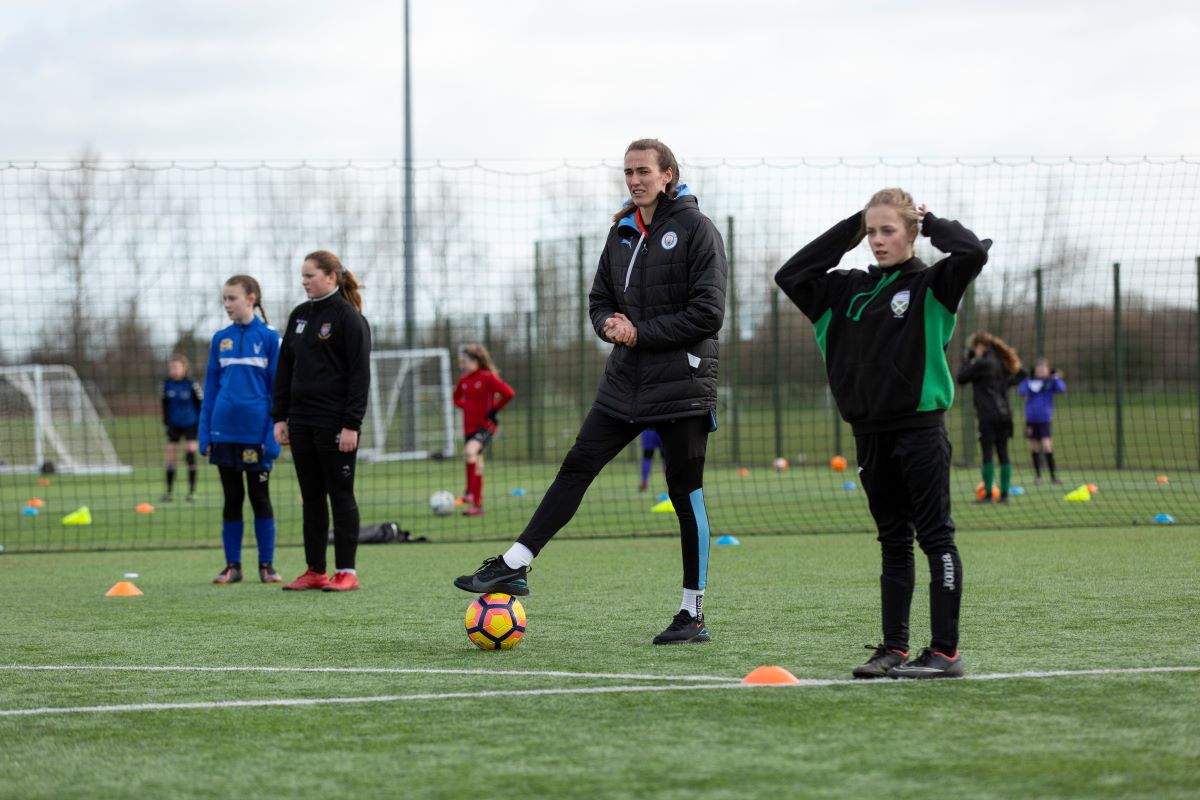 Lionesses star Jill Scott was back in her native North East to back a fundraising campaign for grassroots sport as part of this year's Great North Run.
The 33 year-old former Sunderland player, was at Newcastle Benfield FC to run a football session for a group of 60 girls as part of her support for Made By Sport, the campaign launched last year by Prince Harry which champions sport to improve the lives of young people.
The campaign is an official partner for this year's landmark 40th Great North Run. Money raised by people running the iconic half-marathon for Made By Sport will go directly to support grassroots and community sports organisations across the North East which work specifically with young people.
Scott, a former winner of the Great North Junior Run is a passionate supporter of grassroots sport in the North East. The Manchester City midfielder, recently awarded an MBE for her services to the women's game, is one of a number of current Lionesses from the region who got the opportunity to play the game at their local girls football club. Scott's own journey began at Boldon Girls Club in South Shields. She has since gone on to represent her country 146 times, play for Team GB in the Olympics and become a household name in the women's game.
She said: "It's vital that young people get the opportunities to take part in sport and enjoy the benefits it can bring. I was lucky enough to have that opportunity when I was younger which has led to my playing career but taking part in football and sport can teach important life skills and values that can help young people in a whole range of different ways.
"Funding for grassroots sport and projects is always tough though. That's why running for Made By Sport at this year's Great North Run is such a great way to support grassroots sport and help increase the positive impact it has on young people across the region."
Made By Sport is inviting people to 'Run for the North East' at the 40th Great North Run and improve the lives of young people in the region through sport. Up to 350 nominated charity places are up for grabs for Made By Sport for this year's Great North Run following the closure of the public ballot earlier this month.
To find out how you can sign up to support Made by Sport at this year's Great North Run visit https://www.madebysport.com/great-north-run.