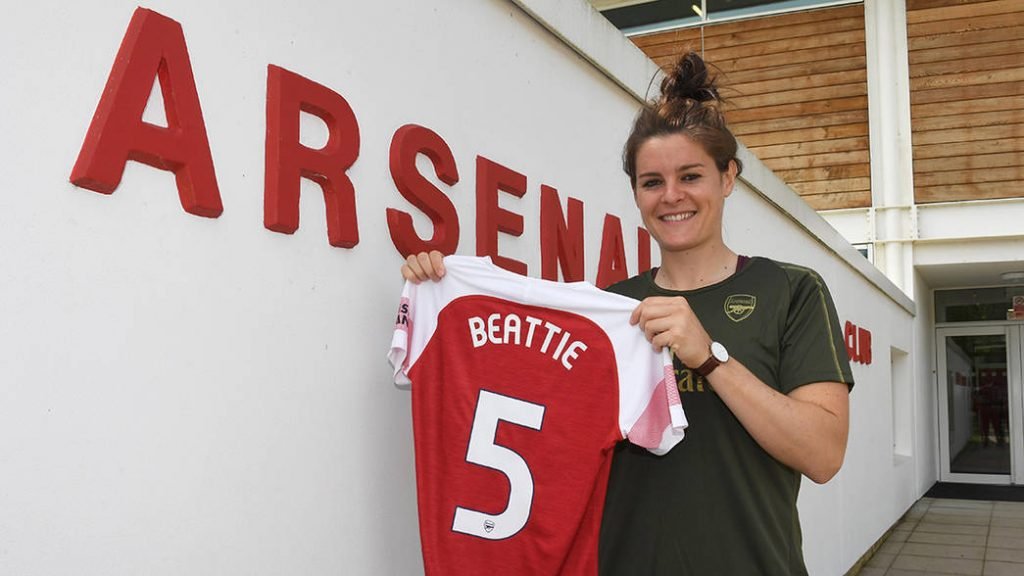 Jennifer Beattie has rejoined Arsenal from Manchester City on a long-term contract, the 28-year-old defender having previously made 83 appearances and scored 25 goals during a four-year spell with the Gunners.
Beattie has chalked up over 100 appearances for Scotland and scored 22 times.
After leaving Arsenal in July 2013, Beattie joined French side Montpellier HSC on a two-year contract, before returning to England with Manchester City in 2015.
This allowed her to work with Joe Montemurro ahead of the third round of the 2015–16 season, as she joined their sister club Melbourne City for a short loan spell. She's been a first-team regular in Manchester ever since.
"Jen is a strong and experienced defender,"Arsenal boss Montemurro told www.arsenal.com.
"We're delighted that she wanted to return back to Arsenal to help us take our success to the next level next season. She knows what this special club stands for, and she shares the same commitment and values. We are looking forward to working with her after the World Cup."