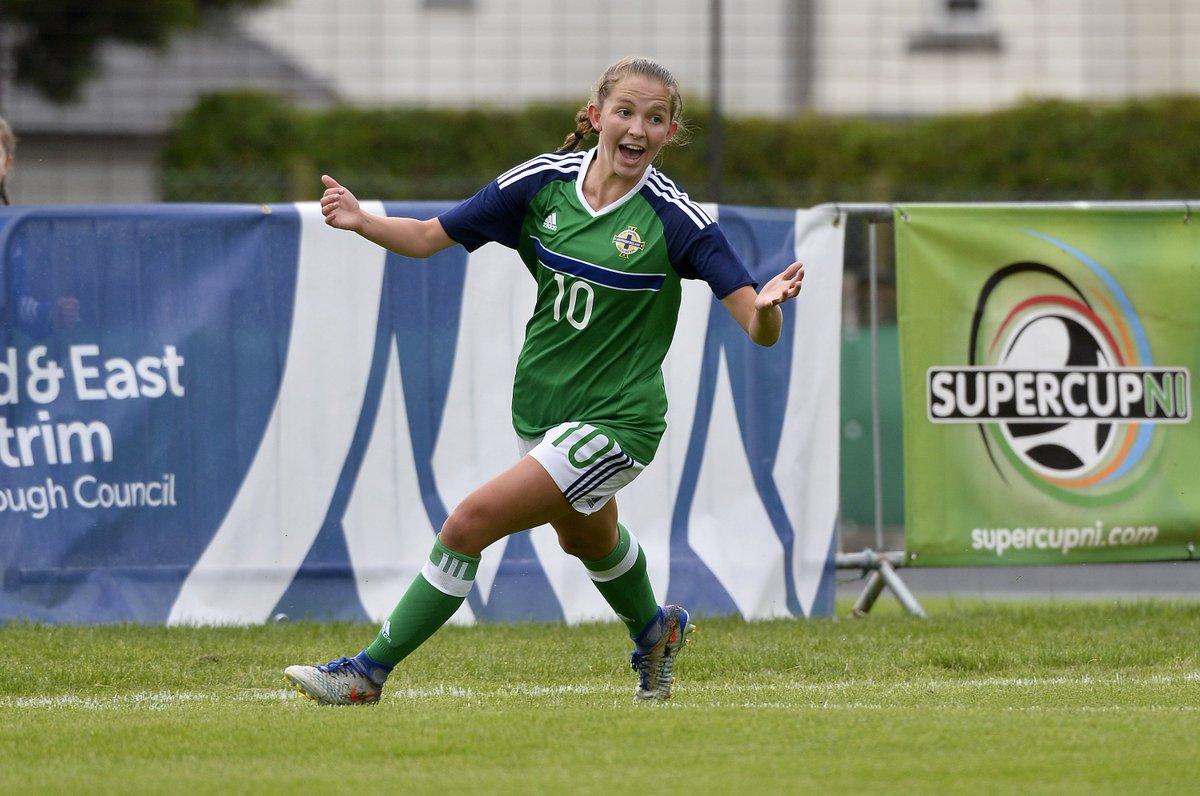 Northern Ireland U-19s opened their SuperCupNI double header against Wales with a 3-1 win at the Ballymena Showgrounds on Saturday afternoon (22 July).
Goals from Megan Reilly (pictured), Emily Wilson and Leyla McFarland sealed the win and in the process all scored their first international goals for Northern Ireland.
Brenna McPartlan chipped a ball beyond the Welsh defence and Reilly went round the Wales keeper Emma Gibbon to tap in her first goal for Northern Ireland.
Lauren Perry would be called into action for the first time after 15 minutes as Chloe Chivers hit a great effort from 25 yards which was heading for the top corner but the home keeper matched it to push it away for a corner.
Wales had the majority of possession but had to wait to test Perry in the Northern Ireland goal, until Cassia Pike hit an effort from the edge of the area that the keeper was able to push away.
Just after half time, debutant Emily Wilson cut inside to setup McFarland for a simple tap in to make it 3-0.
Beth Hopwood replaced Perry and showed her shot stopping ability with a save from 6 yards.
But she would be beaten in the final minutes from distance, as Chivers struck again from distance and this time found the bottom corner.
Northern Ireland: Perry (Hopwood), Moore, Robson (White), McMaster, Burns, Coppel (Bell), McPartlan, Wilson (Bassett), Reilly, McFarland (Magee), Beggs (Orr)
Subs: Hopwood, Orr, White, Bell, McDaniel, Magee, Bassett.
Wales: Gibbon, Morgan, Lake, Deacon, Gane, Dukes, Pike, Thomas, Evan-Watkins, Chivers, Woodham.
Subs: Watson, Jenkins, J.Williams, Morris, Powell, C.Williams, Poole, Bevan, Davies
Source / photo – irishfa.com