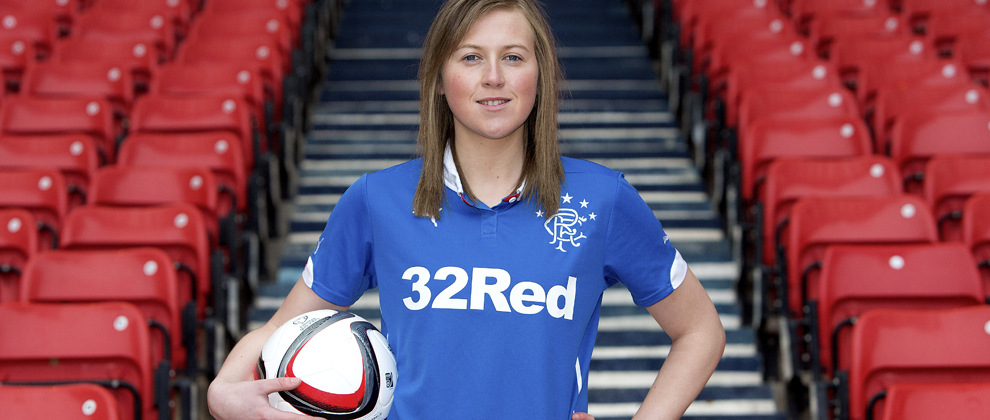 After ten years of service to Rangers, Lisa Swanson is to leave and play her football abroad.
The 25-year-old will move to Finland to play for Naisten Liiga side Åland United.
Rangers say Swanson is the only player who is still at the club since the initial U-17 team was formed in 2007.
The midfielder was also a part of the first ever Rangers Ladies' team which was formed the following year.
She is currently the SWPL side's Vice-Captain and won the First Division with the club in Rangers Ladies' inaugural season.
Photo – rangersfc.co.uk