An unexpected late rally from Arsenal saw the Gunners come from behind to score two goals in the last ten minutes of the game to knock the Blues out of the league cup 2-1, at the quarter-final stage. Following on from the match, we grabbed a quick word with Kerys Harrop and Beth Mead. (Reports SOPHIE LAWSON)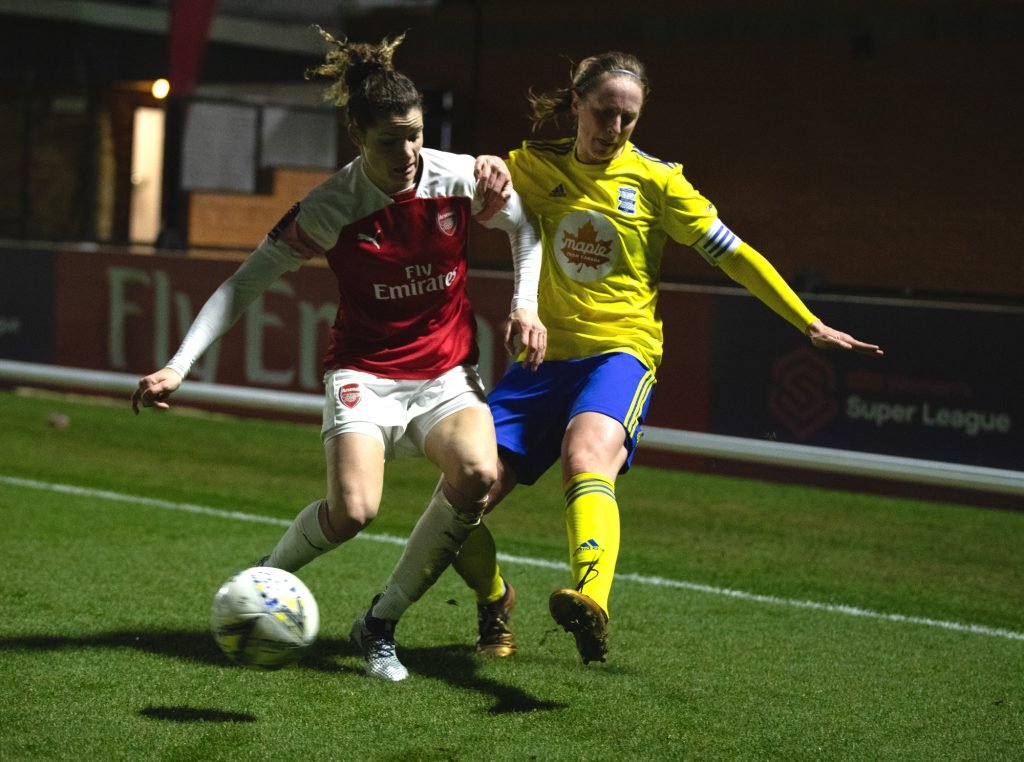 KERYS HARROP
SK: Obviously, that's always a tough way to lose, what's the feeling in the group?
KH: We're disappointed, we dominated for most of the game and we're just disappointed to concede such sloppy goals and so late in the game as well, but you win some and lose some, that's just football.
SK: When the draw was made, plenty of people were looking at this as the tie of the round. We know you and Arsenal always give each other a good match, is there any different way you prepare for the Gunners?
KH: We just focus on us and we always like to take the game to Arsenal and I think we did that when we played them in the league and we're unfortunate not to get anything in the game – we've come on a lot under Marc [Skinner]'s management and you can see that tonight.
SK: What was the word from Marc at the break?
KH: "Keep going," we were doing well, we just needed to take our chances and we were unlucky with the penalty miss. He just said 'more of the same' and we did that, we had some opportunities outside the box that we need to be more clinical with.
SK: It's a busy start to the year and you've got to get back to Birmingham and prepare for Bristol City on Sunday, does it give you more incentive to get out and get the win after a loss like this?
KH: Definitely, we've got to focus back on the league, we're still pushing top four and those Champions League spots. So, we'll regroup, focus on the positives from tonight and take them into Sunday.
SK: There's more teams than pieces of silverware, and with the Big Three…
KH: It's the Big Four™ now, that's the new saying.
SK: Of course, my apologies. Is there a real push when it comes to the two cup competitions to?
KH: We always want to be doing well in the cups, you always want to win as much silverware as possible, that showed tonight. We took it seriously and we wanted to progress but it wasn't our night.
SK: And have you made any new year's resolutions?
KH: I haven't actually. I think I'm a bit old so I've got to the point where I know I don't keep them.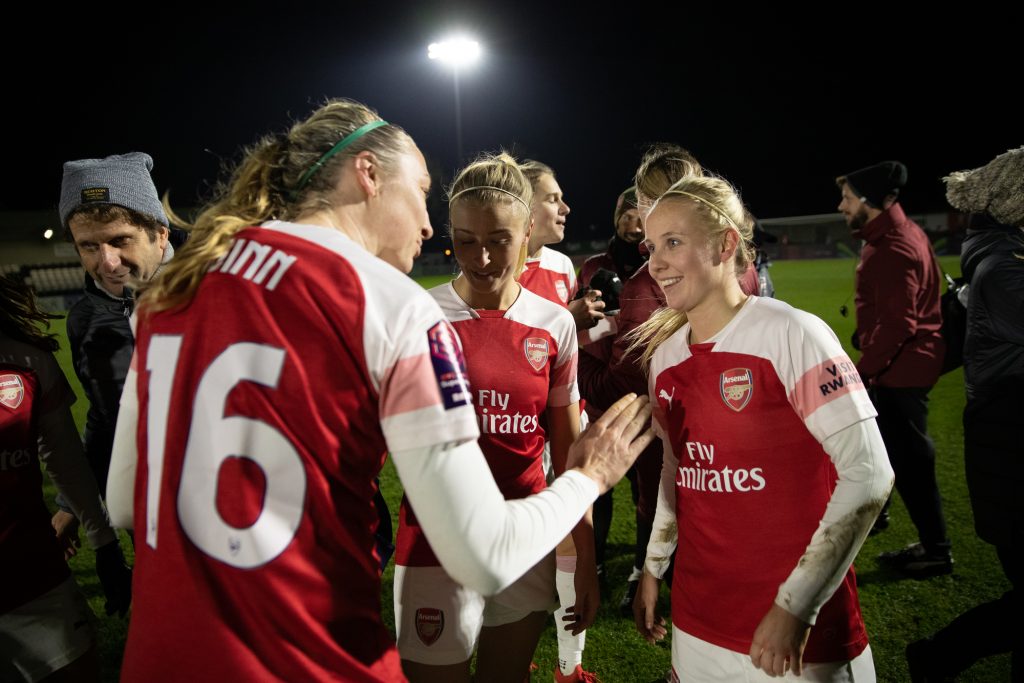 BETH MEAD
SK: Birmingham are always a tough test for yourselves and they certainly didn't make it easy for you today, but the team did look leggy at times. Did you still have some of the game against West Ham in your legs?
BM: We don't want to make excuses, we've got a small squad at the moment so it's hard to get other people on the pitch – people have knocks, people are coming back from injuries and not 100% so it's tough but we've got the strength in the squad to work around that. It wasn't the prettiest performance but we got the goals and stayed resilient until the end.
SK: As you say, it wasn't the prettiest match but otherwise the team has been playing some of the more attractive football this season, does it give you even more confidence knowing that you can get out there and win ugly too?
BM: It's the difference between champions and runners-up, you win ugly, and you win pretty, and that's what we did. That's the difference between this and last season – we were probably playing well but not winning games, we're not going to play perfect football every game and theses types of games are probably what we learn the most from. You show a bit of character, it's a different style of football and it tests us.
SK: You tied the game up late and then suddenly there's only a handful of minutes before you have to put in another half hour and with a big clash against Chelsea in a few days, do you start praying for a goal, any goal, to get the game over in normal time?
BM: We've got a game in quick succession and it does go through your mind, "Oh no, extra time, penalties…" The adrenaline thing, if any footballer says that they enjoy it, they're lying, but no we're just glad to get the win in 90 minutes and hopefully give ourselves a better opportunity to recover for Sunday.
SK: Our question of the month is, "Have you made any new year's resolutions?" so, have you?
BM: I have actually said I want to try and look after the planet, so my little thing is just to take my coffee cup to a coffee shop instead of getting a recycled one. Little things, you know.