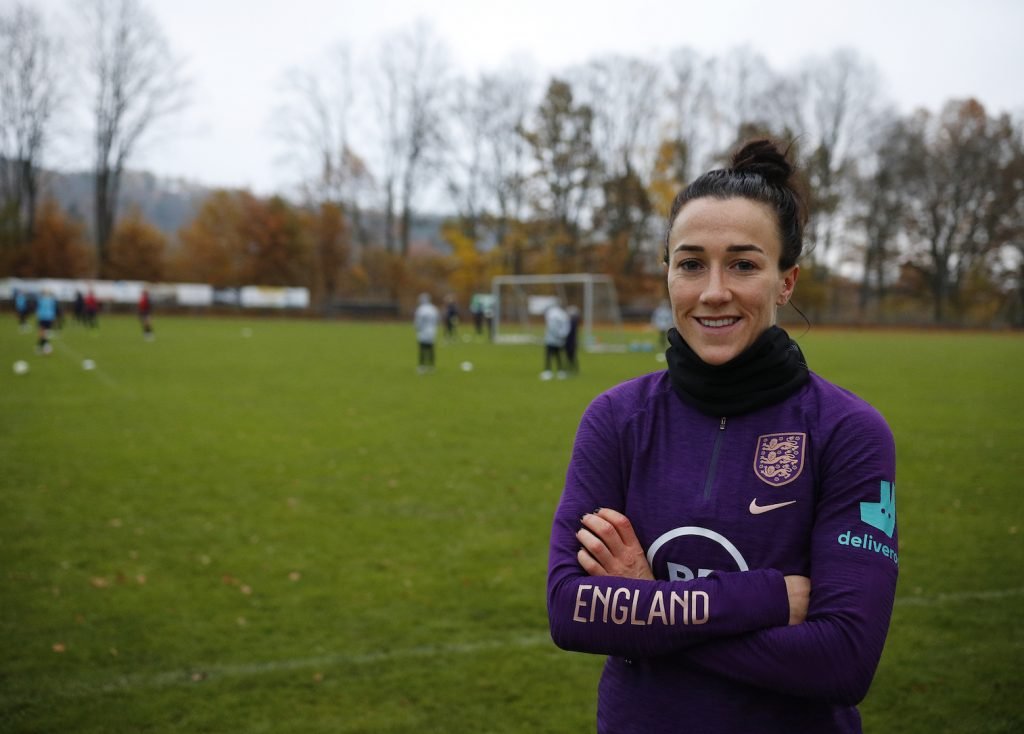 Lucy Bronze, England's most decorated female footballer, is back in England with Manchester City and back with the Lionesses for her first camp since December, reports GLENN MOORE. Injury ruled the 28-year-old out of the September get-together at SGP, and delayed her return to City's colours, but she is now fit and eager to show how she has benefited from three seasons in France.
The three-time Champions League winner and has been training at St George's Park in preparation for England's first post-Covid international, next week's friendly in Wiesbaden against Germany.
She took a break to discuss why she came home, comment again on how the WSL has changed while she was away, England's potential, and whether it is a problem not knowing if Phil Neville will be leading Team GB into the Olympics.
On why she came back:
Leaving [City] for Lyon was a no-brainer, everybody wanted to be there. Though everyone thinks it means guaranteed trophies and it's not that simple. But I still want to have that success with City. I remember having that conversation with [then-manager] Nick [Cushing] and being like, 'I want to be at City and I want to be successful. But I can't say no to this opportunity in my life where I am right now'. And where City was at that time didn't really match my ambitions at that time.
City have learned a lot over the past three years. They've then pushed on this season with a lot of changes and new signings. They are trying to push on to another level, which is what I always wanted when I was at City before.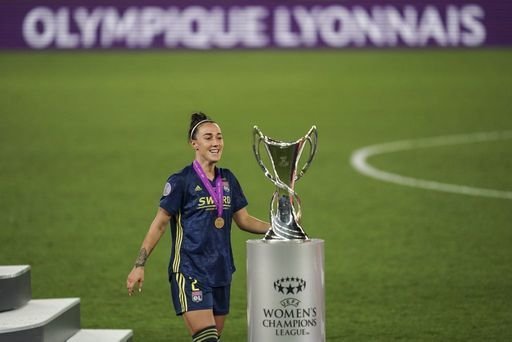 I have been very focused on pushing myself to be better and to win trophies, which I still am. But I've done all that. And now I feel like I've got a little bit more to give, not just on the pitch, but off the pitch. And I think being at home, being in England, is going to make that a lot easier. I feel although I missed out on the last camp, because I was injured, and I'm still trying to get back from an injury at City, so I've not played so much, I've already had more influence just being at home and being in these set-ups.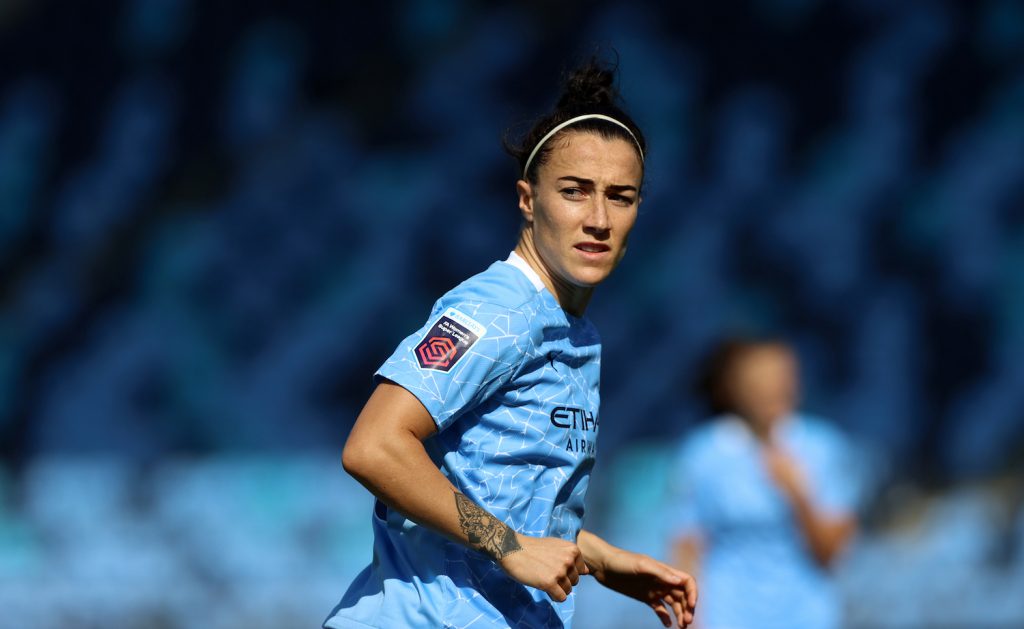 On how WSL has changed:
It's been hard to make comparisons as I've been injured, and with Covid as well, things are different. But I definitely think the level has improved. I've always watched the games even when I was in France but the the level has improved, technical and tactical. The girls are putting the work in on the training pitch, clubs are investing a lot, and you can see the difference. The league is even more competitive. Maybe a couple of years back you could take a couple of games for granted a little bit. Now game after game it's always competitive. You're not just talking about Arsenal, Chelsea or City signing these players, you're talking about teams all over the league. You go 'Wow,  they've got so and so.' Which is ultimately why all things are getting better and it's getting more competitive.
On what England can achieve:
It's the million dollar question: How to win a major tournament. My experiences at Lyon, being a serial winner in a team that wins trophies every single year, is only going to help. But we've got [other] ambitious players who are standing up and saying, 'I want to win the Euros, I want to win the Olympics, I want to win the World Cup'. Whatever the tournament is, everyone's ambitious and wants to put that work in. The FA too, standing up and saying we're gonna [win a tournament]. So I definitely feel [my] ambitions are matched.
I know I can make a difference to us pushing on with the experience I have got. We've obviously got the quality from semi-final after semi-final after semi-final. Now it's just to get that final, we're not a million miles away. Regardless of the manager situation the players are there putting in the work and doing the extra to get to a final and win a trophy.
The younger players and the new players are just so enthusiastic about everything. It reminds me of when I first got in the squad. That's quite uplifting. Camps are always super focussed but it is exciting that we've got a big fixture coming up at the end of it against one of the best teams in the world, ranked second at the moment.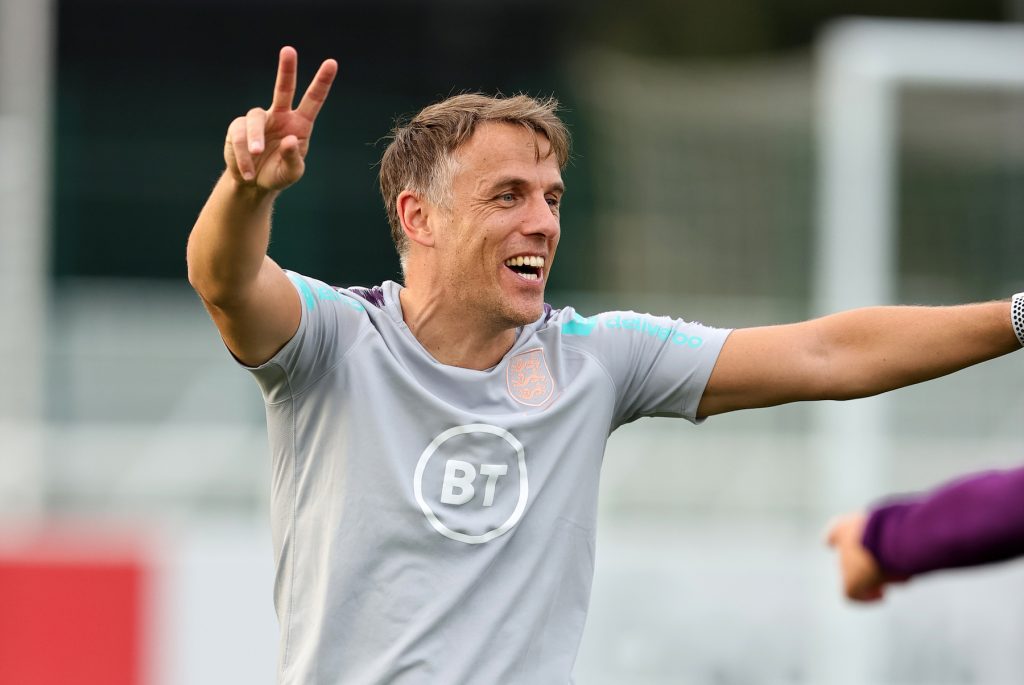 On the coaching situation with England and Team GB:
We're in an unusual situation. I think this team is quite good at adapting to unusual situations. And the thing with Phil [Neville], is that he's been our coach for a while now. So it's easy to come in a camp still, regardless of what's going on in the background, and whether he is going to be the coach or not, we know what it's about. We come in, and we train hard. In a way it would be a relief [to know who the Team GB coach is] but at the same time, I don't think anyone's really focused on who the manager is. I'm not going to train any worse or better depending on how that decision goes, whether it's Phil or not, because ultimately I'm training every day to be my best. We can only affect what we can affect. So we've just got to get on with the job and be as professional as we can be.