Phil Neville says every England player in his squad will get an "opportunity to play" in the upcoming friendlies against Austria and Sweden, reports RICH LAVERTY.
Neville has called up Chioma Ubogagu (Orlando Pride) and Ellie Roebuck (Manchester City) first official senior camps whilst Georgia Stanway is on her second camp after being part of Neville's first squad at the SheBelieves Cup in February.
READ THE FULL TRANSCRIPT OF PHIL NEVILLE's INTERVIEW HERE
There's also a late return to the squad for Chelsea captain Karen Carney. She fills in for teammate Fran Kirby who Neville says has been withdrawn with a "minor tight hamstring", along with Keira Walsh who took a knock in City's game at the weekend and was unable to train.
"These games aren't friendlies," said Neville. "Every single player in my team will get an opportunity to play. I told them on Sunday everyone who is in the squad will play some part in the games. It's an opportunity because I'm not going to see them again until January.
"I want two wins; two good performances and the foundations now being built for the next eight months."
With more youth coming into the squad in the shape of Man City teenagers Roebuck and Stanway, Neville admits the experience Carney brings to the squad both on and off the pitch played a big part in her return.
"Karen's been on standby for a while now," he said. "She had a bit of a niggle before Kazakhstan and then Australia so she's been unlucky.
"I watched her against Juventus in pre-season and when I spoke to her she knew she'd have to be patient and she's been that because we have a lot of midfielders playing well at the moment. When I watched the team in La Manga in January she was probably the standout player that caught my eye that day."
On the experience she brings to the squad, Neville added, "I love having football conversations with Kaz because she knows football, tactics, systems and she knows the game. She scouts games, reports on games and her intelligence will be important, particularly on Sunday."
With the new players all seemingly set for potential England debuts this season, Orlando Pride's Ubogagu was a selection that particularly caught the eye when the squad was announced last week, but Neville says it's an "outside the box" selection.
"I first met Chi in February with Tom Sermanni [then Orlando Pride manager, now in charge of New Zealand]. She's played for the USA U23s and Tom said she could play for England so I've been monitoring her for eight months.
"She's impressed me. We haven't got a left-sided player with a left foot going forward so she offers us something we haven't got. These two games are a great chance to stake a claim to go to a World Cup and that's what I've said to her. She probably hasn't slept in 42 hours and we did an arrival plan for her. Part of that was to go to bed and she didn't go to bed, she was too excited. My players have been fantastic with her and she said last night she feels at home after just 24 hours here. The plan is to give her an England debut this week.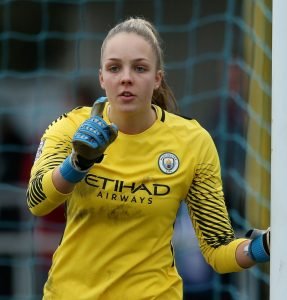 "My expectations are balanced because she's done a lot of travelling but I told her if she played on Sunday [for Brisbane] she would be unlikely to be able to come. She said 'Sir' – she calls me Sir – 'Sir, I want to come', so we booked her a ticket.
"I don't know if Mark [Sampson] or Hope [Powell] beforehand had watched her before, I know she was at Arsenal but all I can say is from the minute I watched her play I wanted to get her involved. I think she can be a surprise package, when you see her play on Thursday or Sunday I think people will be really impressed."
Roebuck meanwhile has seen off strong competition for the chance to replace the injured Karen Bardsley, with Neville admitting the 19-year-old is a "modern-day goalkeeper" and that there were several strong candidates for the position.
"Ellie impressed at SheBelieves [where she travelled as an unofficial member of the squad for experience] because of her calmness," he said. "I want my goalkeeper to have composure, make the right decisions and she does that, she epitomises what a modern-day goalkeeper should do."
Neville also wanted to call England U-20 team mate Sandy MacIver, currently at Clemson University, to the squad but her university schedule means her call-up will have to wait.
"Sandy was in the squad until Sunday and it's important I get those two involved because three or four years down the line those two are going to be England goalkeepers.
"What I've said to the young players is they're here to get a World Cup spot, they're not here to enjoy it, they're here to make an impact. There's probably seven or eight goalkeepers in my pool who maybe all deserved to be in the squad but Carly [Telford] has been fantastic, KB [Karen Bardsley] has never let me down and Mary [Earps] was probably our best player against Australia."
With Steph Houghton set to sit on Thursday's game in order to receive her 100th cap in front of her home crowd on Sunday, Barcelona's Toni Duggan will captain her national team for the first team in Austria on Thursday.
Jordan Nobbs and Lucy Bronze have already acted as stand-in captain in Houghton's previous absences but Neville says Duggan deserves rewarding for her "important" role in his team.
"It's a challenge for Toni now because when I first took the job I saw a player with great knowledge and underneath it all a really good leader. She doesn't know what kind of respect she has within the squad.
"Forwards and wingers are very individual but she's done a couple of speeches in front of the team and they've been fantastic and she spoke in front of the netball team when they came in.
"She's got great authority, great qualities in terms of her leadership and I felt this was the right moment to say 'Well done', to send a message to her that she's important, she's one of the most important players in my team.
"The glint in her eye and smile on her face was a special moment. She doesn't know what to do, she doesn't know her jobs or responsibilities, I've told her just to wing it really…"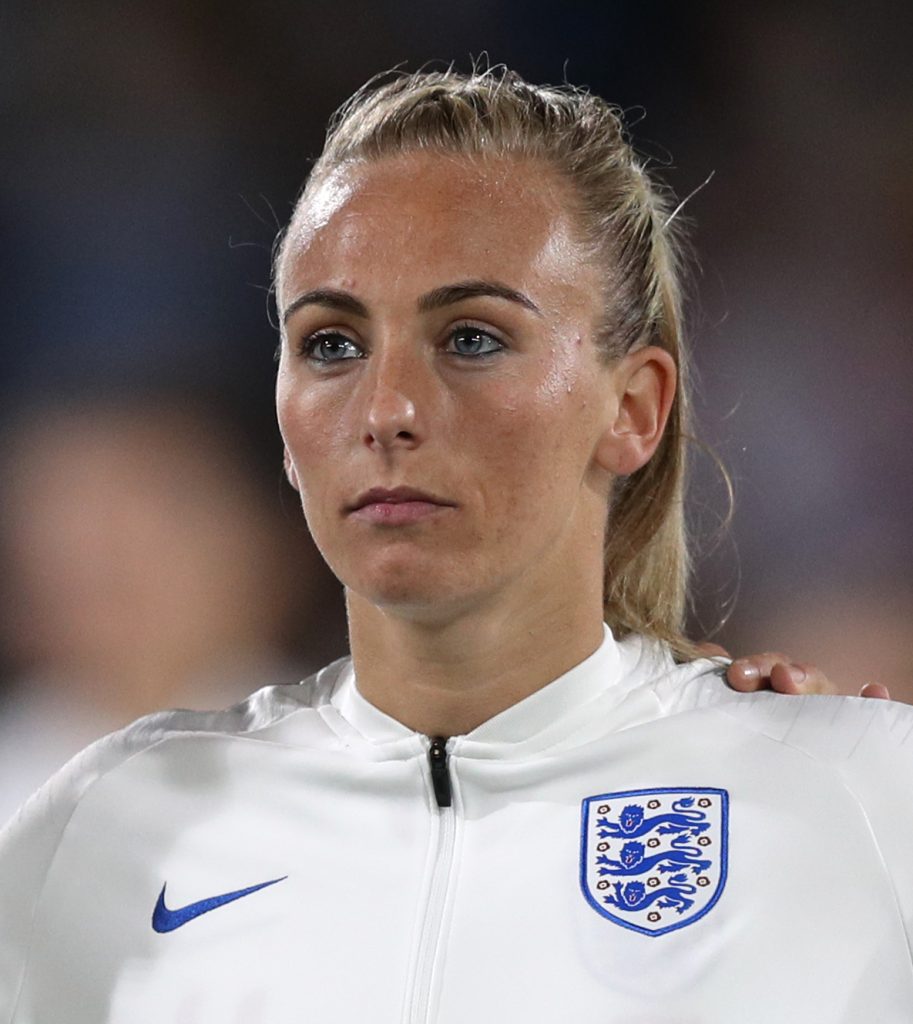 When Houghton does win her 100th cap on Sunday at the New York Stadium in Rotherham, she'll do it in front of a sell-out crowd.
"When I first took the job, there was this panic selling tickets but now I don't really worry about it because I know the fans will come out.
"What I like is when we go to Rotherham or Notts County, they're the best places to go. The kids come out, the atmospheres are great. In Nottingham, I was a bit worried because it was a 12:30pm game on a Premier League day and this Sunday there's some massive matches and we're still going to sell the game out."
Watch both matches LIVE on Twitter at @Lionesses
First up: Austria v England
Thurs, 8 Nov 2018
BSFZ Arena, Vienna
Kick off 5pm (UK time)
England last played Dominik Thalhammer's side [ranked 21st in the world] in their final home game before Euro 2017. Ellen White, Lucy Bronze and Izzy Christiansen all scored in a comfortable 3-0 win at Mk Dons.
Then: England v Sweden 
Sun, 11 Nov 2018
Kick off 1:30pm
AESSEAL New York Stadium (Rotherham Utd FC)
Tickets are still available: Go HERE