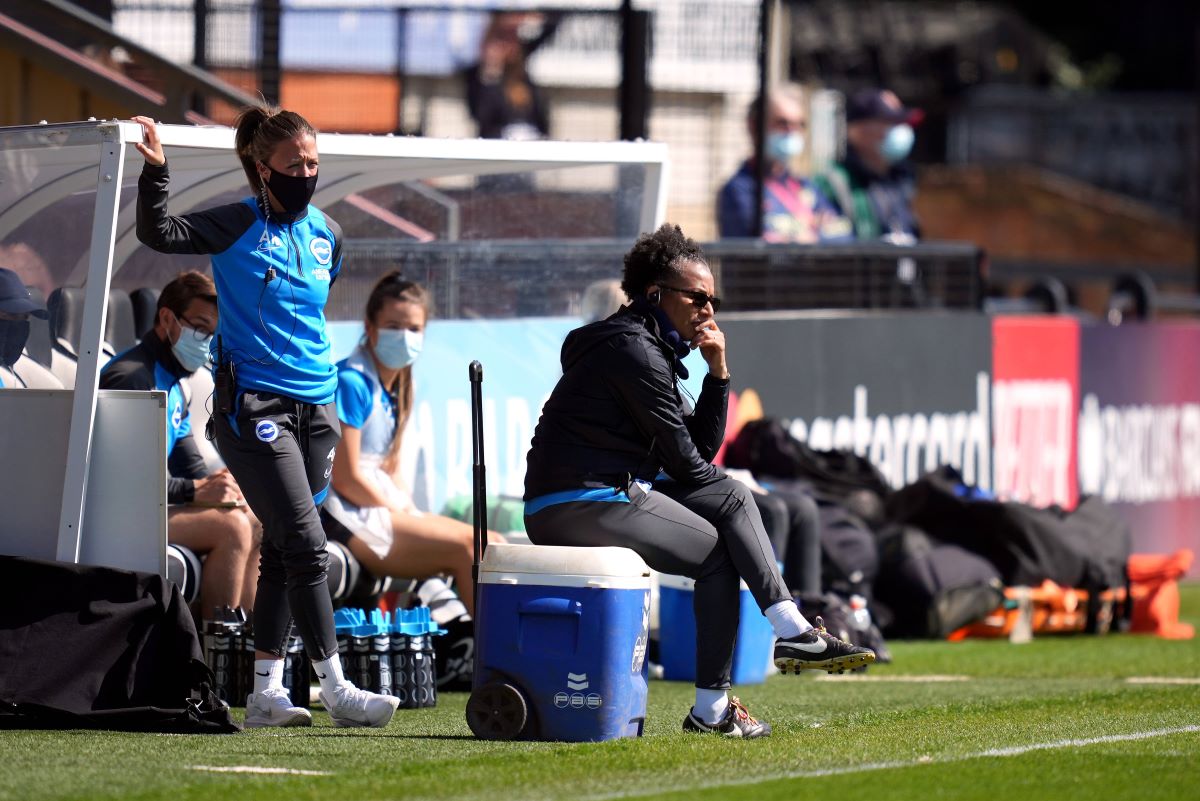 Brighton & Hove Albion Women's head coach Hope Powell has thanked the nine members of her squad whose contracts will not be renewed.
Kirsty Barton, Jodie Brett, Cecilie Fiskerstrand, Rianna Jarrett, Nora Heroum, Hollie Olding, Laura Rafferty, Beth Roe and Rebekah Stott will leave the club at the end of their contracts on June 30.
"We have had to make some tough decisions and it's always a difficult time when players are released. I'd like to thank all the girls who are leaving for their tremendous efforts during their time with the club, especially in the last year when the pandemic has challenged everyone.
"They will always be welcome visitors to Brighton, and we will do all we can to assist them if they want to stay in the professional game.
"Unfortunately Jodie has had to retire because of injury and Stotty is back in Australia having treatment for cancer, as everyone is aware. We are in touch with Stotty and our thoughts are with her."
Goalkeeper Meg Walsh and defender Victoria Williams have signed new deals while contract offers have also been made to Dani Bowman, Megan Connolly, Kayleigh Green, Inessa Kaagman, Danique Kerkdijk, Emily Simpkins, Maisie Symonds and Aileen Whelan.
Lee Geum-Min will return to Manchester City when her loan period ends on June 30.
Ellie Brazil, Fliss Gibbons, Emma Koivisto, Maya Le Tissier, Katie Robinson and Katie Startup are all under contract for the new season.