Tomorrow, 18th June, sees the public opening of a brilliant new women's football exhibition at Brighton Museum which must be on the 'to visit' list of all who love the game locally, within travelling distance and who are heading to the south coast for games during the UEFA Women's Euros.
By focusing on sharing the stories of 23 pioneering women – their 'Dream Squad' – the exhibition spans across three different centuries and charts the development and positive progress of women's football. Having worked with brand/design specialists who understand the power of sport the look is eye-catching and modern and the carefully selected, relevant items on show make it a clean, informative and enjoyable exhibit. Featuring fantastic national female football figures like Hope Powell and Eniola Aluko as well as local players and administrators it is both engaging and inspiring stuff.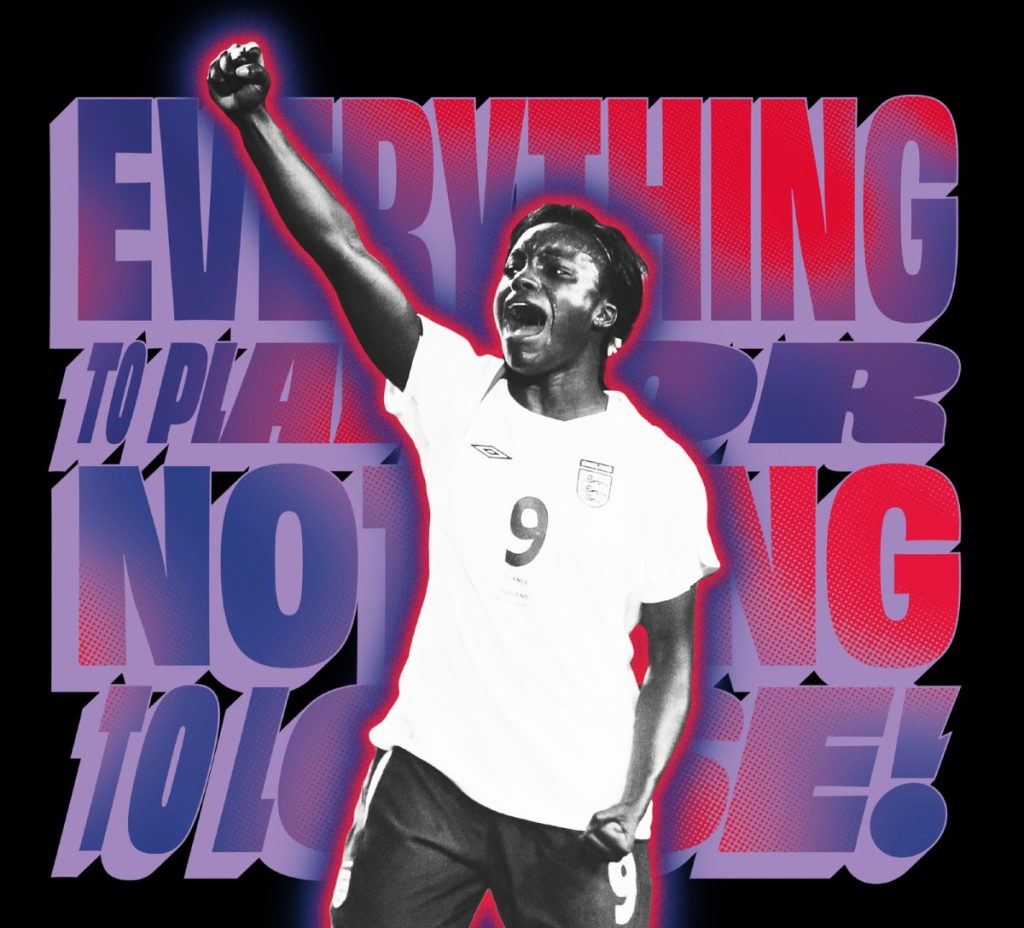 SK editor Jen O'Neill caught up with 'Goal Power!' curator Jody East about the work that went on behind the exhibition and the people, the joy and the powerful messages it has unearthed and shared – to push for progress and change in women's sport is to simultaneously do likewise in wider women's rights – and so here's the first part of that chat: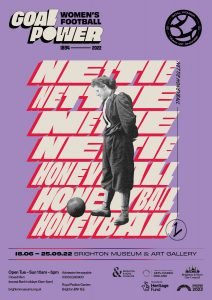 SK: You have described it as 'not just an exhibition' but also a 'call to action'. What does that mean?
JE: We wanted to do something that gave the context of women's history for this year's Euros but without just giving a historical exhibition. We really wanted people to engage with the stories that we are displaying, and then go away with a feeling of being inspired to get involved and support the game in some way, whether that's simply watching a women's match on TV, finding out what your kid's school does or doesn't offer, or go and watch one of your local teams – audiences still aren't amazing for lots of local women's teams. So just something simple like feeling inspired to support the sport in some way.
We've built the exhibition around our Dream Squad of 23 stories from the last 140 or so years and each of these people have been pioneering in some way, whether that's in a relatively small, quiet way or whether that's in a very public, very well-known way. They've all done something to really progress women's football, and therefore women's rights too because the two have kind of gone hand-in-hand.
SK: How did you choose your 23 for your Dream Squad, then?
JE: We wanted a range from history. So, starting right back in the 1890s with the British Ladies team with Nettie Honeyball, who, although we don't really know she was was, by all accounts was a suffragette and talked very much about 'if women can play football, maybe one day they can sit in Parliament' and that's a very powerful statement. So she our starting point but then we jumped forward quite a lot to the '60s and '70s and started researching what had been happening in Britain in that time.
We knew the kind of revival of women's football had been starting around then and we wanted to know what was happening locally and it turns out it was tonnes and there are some incredible stories and teams from that time. For example, the Brighton General Post Office team – who were a group of telephonists who worked at the Post Office. They were challenged to a game of football by the postmen and so they did it for charity and then decided to set up their own team. And one of the women was June Jaycocks, who became really instrumental in the WFA (Women's Football Association) and getting leagues in Sussex set up. So she's really quite important in the history of women's football, lives locally (she's about 85 now) and hasn't ever really had her story told. She was the International Officer for the WFA for many years. So she went with the England team all over to their tournaments and looked after them. Someone like Pat Gregory, is very much out there and people know who she is. Whereas June, who has also been key to the development of the game, no one really talks about her so much because she has always been behind the scenes.
So we really wanted to share some of the local stories of people like her who have done so much to progress women's football. There are four from Brighton who feature in our Dream Squad and they have amazing collections of stuff. They kept their jerseys, their badges and ephemera and photographs and newspaper cuttings – it's such an amazing resource that no-one's ever really looked before.
⚽ Get set for Goal Power!
Brighton & Hove Museum & Art Gallery's History of Women's Football Exhibition kicks off next Saturday 18 June.
Don't miss it!#WEURO2022 #ACEsupported #NationalLottery@ace_national @SussexCountyFA @OfficialBHAFC @UEFAWomensEURO pic.twitter.com/Gqltf1A8pW

— Brighton & Hove City Council (@BrightonHoveCC) June 10, 2022
Find out more by visiting the Brighton Museum website: