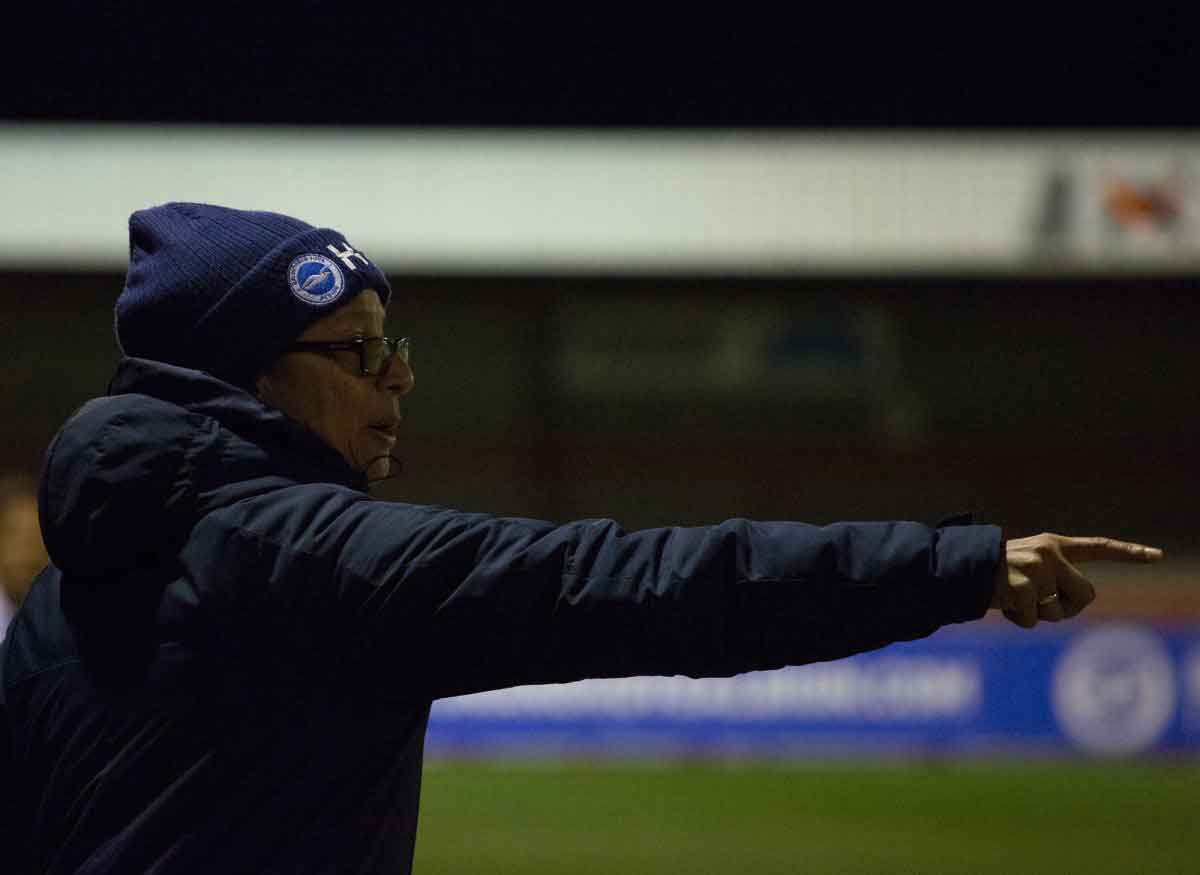 Hope Powell is assisting in a Coach Mentor Programme pilot scheme to help women with UEFA A or Pro diplomas to achieve their ambitions.
UEFA say that the key aim of the coach mentor programme, which is part of their Coach Development Programme for Women, is to give active coaches who hold these diplomas the possibility to move forward in their careers. A pilot project has set the initiative in motion. A team of four coaches with a wealth of domestic and international experience have taken four promising young coaches identified by UEFA under their wing, with a view to nurturing them for the future.
The seasoned mentors in the pilot programme are Sweden's Hans Backe (over 30 years of domestic and international coaching experience), Norway's Even Pellerud (who has coached the national women's teams of Norway, Canada and Trinidad and Tobago), England's Hope Powell (15 years as England national women's team coach, currently coach of Brighton & Hove Albion's women's team) and Sweden's Anna Signeul (head coach of Finland's national women's team, formerly Scotland national team coach).
This distinguished quartet have been sharing the massive coaching knowledge they have gained from years in the profession to four mentees – Hege Riise (Norway, LSk Kvinner head coach); Aleksandra Ševoldajeva (Estonia, FC Flora Tallinn women's team head coach); Katerina Falida (Greece, coach of Greece's women's national U17 and U19 teams); and Ieva Melanija Kibirkštis (Lithuania, head coach at Hittarps IK in Sweden).
The 'teachers and pupils' are in regular contact each month, and the mentees enjoy privileged access to information, guidance and advice that will stand them in good stead along their career paths.
UEFA is extending the programme for the four pilot phase mentees to 18 months. In addition, ten new mentees will be introduced into the programme in October. Their programme will run for 18 months and will start with an opening session at UEFA's headquarters in Nyon, Switzerland.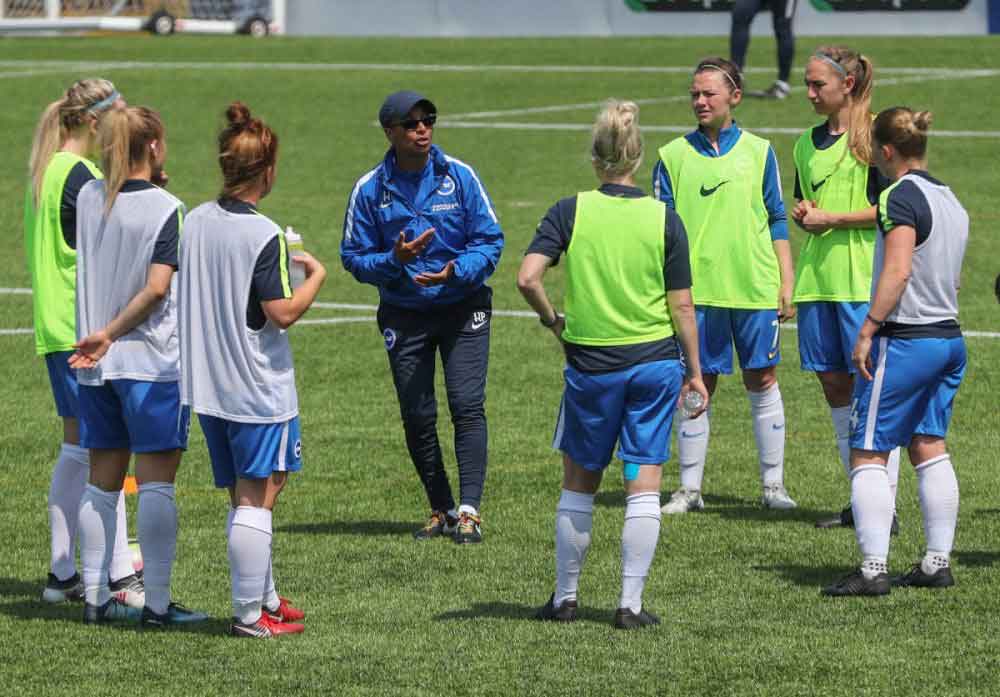 "I think the project is crucial to help the development of the next generation of coaches," Hope Powell told uefa.com. "The fact that aspiring, ambitious coaches have the opportunity to work with coaches who have vast experience in the game can only help them to become better."
"Sharing knowledge and the love of the game," she added, "will give the mentees the belief and encouragement, through guidance and support, that they can also achieve the capacity and ability to work at the highest levels of the game, and perform with confidence and creativity."
"I feel my role," Powell explained, "is to challenge their thinking in order that they are equipped to make the best decisions in the situations they are in."
Katerina Falida followed Hope Powell's work as Brighton & Hove Albion's women's team coach at a league match and has relished the chance to observe her work: "That trip was a great opportunity for me to see how a high-level female coach works in a professional, high-level women's club," she said.
She is taking every ounce of knowledge from her involvement, professionally and personally. "My wish is to develop myself every day, and become not only a better coach, but also a better person," she said. "In addition, I want to be a role model for younger female coaches in my country and inspire them."
The mentees have heard a wealth of wise words of wisdom as they strive to become better coaches. Anna Signeul puts it succinctly and clearly. "Believe in yourself and your ability," she tells them. "Try to develop a philosophy that you believe in. This will help you to take the right decisions, and be consistent in your work."
UEFA Coaches Conference & Women's EURO 2017 Technical Report