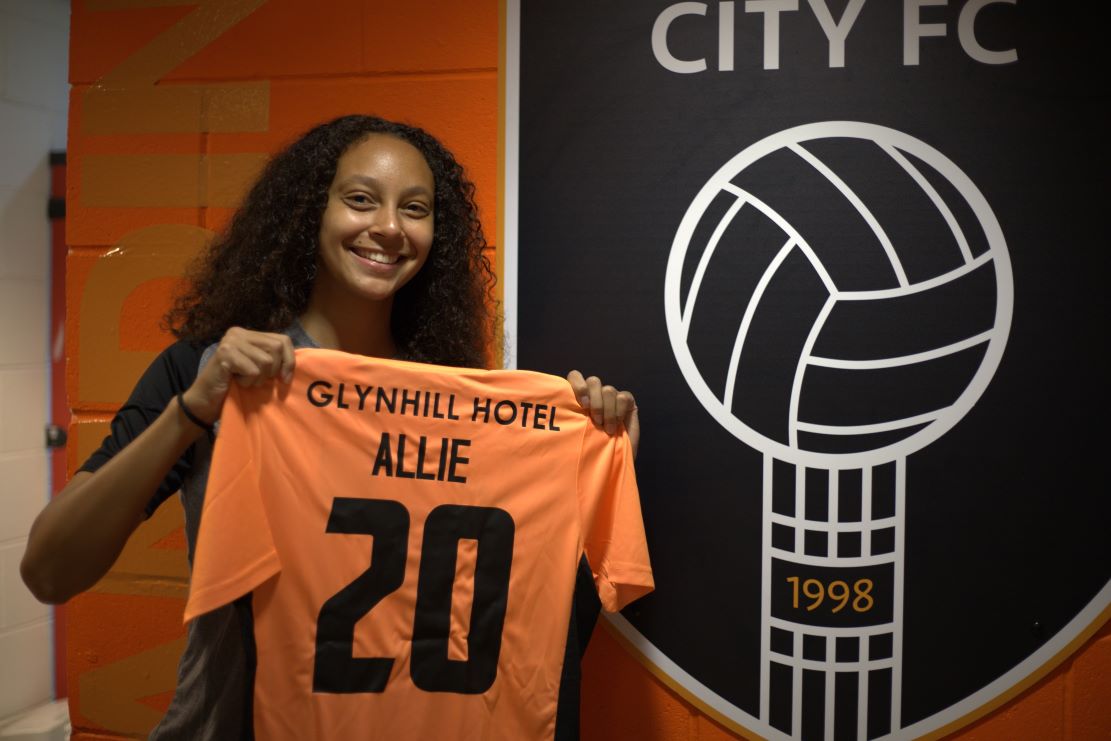 Glasgow City have signed 18-year-old South African youth International midfielder Aliyaah Allie from JVW FC. 
The 18-year-old's former side are owned by ex-Glasgow City defender Janine Van Wyk.
Aliyaah Allie said on joining Glasgow City: "I'm excited to have signed my first pro-contract with Glasgow City. The team and staff have all been very welcoming and I've been enjoying every moment at training, on the pitch and off.
"I am grateful for the opportunity to continue to grow and develop my football further here at Glasgow City!"
Eileen Gleeson on her newest signing: "We are delighted to welcome Aliyaah Allie to Glasgow City. She is a composed athletic young midfielder who shows excellent potential and who will no doubt excel in a professional environment. We are excited to provide her with this opportunity and feel she will develop quickly and add depth to the squad."
Allie is eligible to be in the squad to face Hibernian in the SWPL tonight.