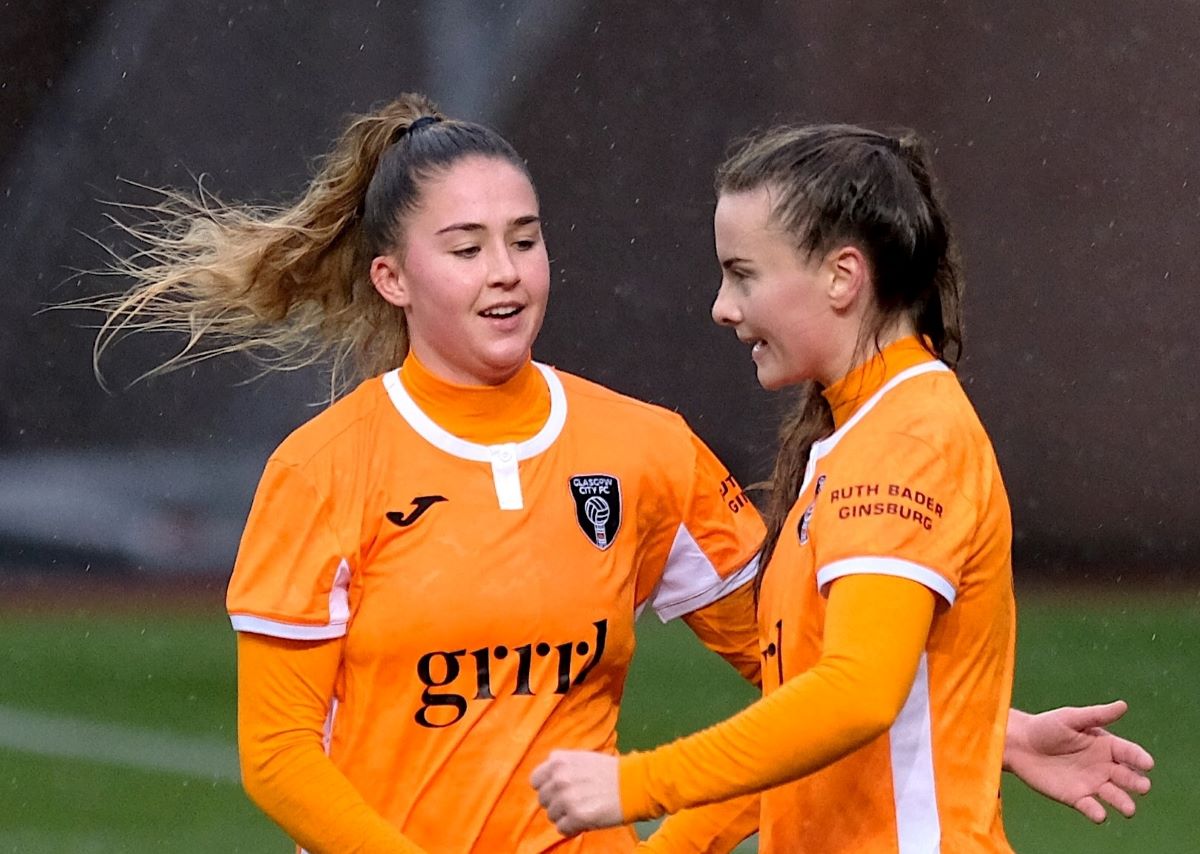 Glasgow City FC's support of the UN 16 days of action to end violence against women will see their shirts bear the name of Scottish Women's Aid next Sunday.
After the match, all tops will be sold with the proceeds being donated to Scottish Women's Aid, whose name will be printed above the player's name and number on the back of the shirt.
Commenting, City's Laura Montgomery said: "Violence against women and girls is an obstacle to achieving equality.
"During Covid-19 pandemic, the UN reports that intimate partner violence reports have risen across the globe with calls to helplines increasing five times in some countries.
"We ask our friends and supporters to join us and help end the devastating human rights violation of violence against women and girls."
Dr Marsha Scott, CEO of Scottish Women's Aid, said: "COVID-19, and measures to limit the spread of the virus, have had a huge impact on women and children experiencing domestic abuse and on the already overstretched services that support them. Abusers have used lockdown and other measures as a means to further isolate and control those they are abusing, at great risk to the safety and wellbeing of women, children and young people. Responses to the pandemic have also had detrimental impacts on access to refuge accommodation, child contact processes and the already very fragile access to justice that survivors have.
"In this environment, we are so grateful that the sisters of Glasgow City have chosen to raise funds for us in the 16 Days and to join our work to strengthen and protect the rights and safety of women, children and young people, especially those experiencing domestic abuse."
The Glasgow City match jerseys are available for pre-sale now on www.glasgowcityfc.co.uk with all proceeds being donated directly to the charity.