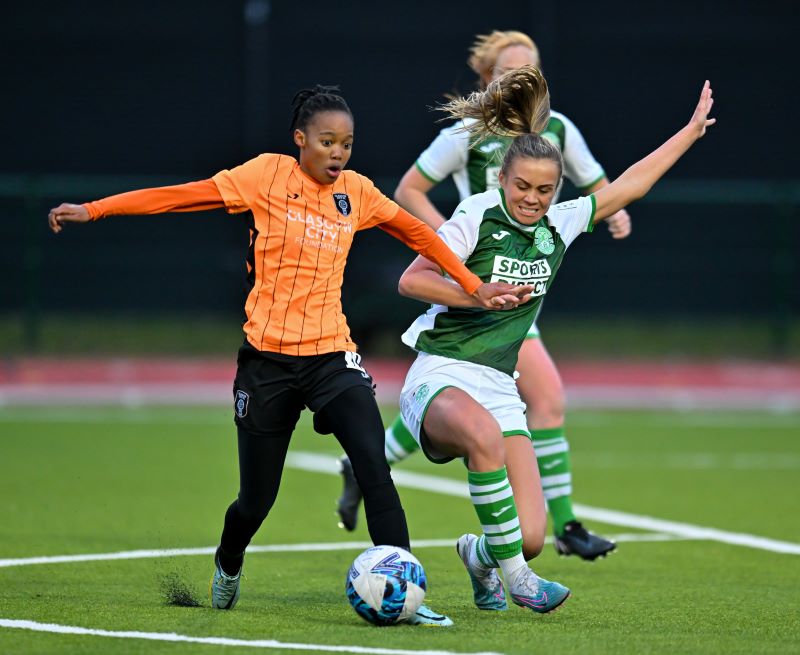 Glasgow City lead the Scottish Women's Premier League by nine points after defeating Hibernian 2-0 at Meadowbank on Saturday.
Emily Whelan saw her effort tipped over the bar by Hibs keeper Bene Haaland, before Bea Prades gave City a 24th-minute advantage from Anna Oscarsson's deflected cross.
When Priscila Chinchilla was taken down by Haaland, Lauren Davidson had her resulting penalty saved.
In the second half, Chinchilla won another spot-kick this time from a foul by Liana Hinds, Davidson making no mistake from 12 yards on this occasion.