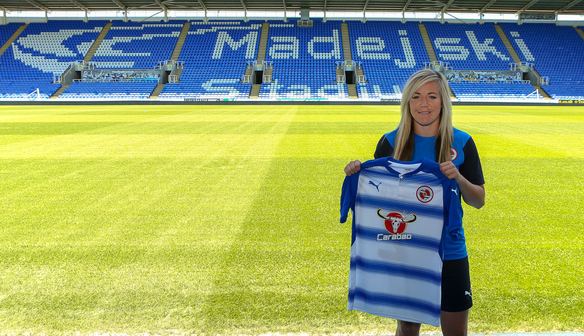 Gemma Davison joins the Royals after winning the double last season with Chelsea, adding to an already impressive list of honours for the winger.
The 31-year-old boasts a wealth of experience, beginning her professional career at Arsenal and spending three different stints there between moves to the USA. She joined Liverpool in 2013 where she went on to win the WSL 1 title, before joining Chelsea. Davison enjoyed a successful three-year spell with the Blues, winning a further two WSL 1 titles and two FA Cups.
She also has 16 caps and 2 goals for England, having made her debut back in 2009.
Davison outlined her reason for joining the Royals to reading.fawsl.com; "I was really impressed with Reading last year, having played against them twice I think they were by far the toughest team I came up against. They've got some great players and obviously being coached in the right way and I want to be a part of it."
Manager Kelly Chambers added; "Gemma is a fantastic player, who will be a great addition to our squad. Gemma brings a huge amount of experience at this level and definitely brings us more strength and depth to build on our successes from last season."