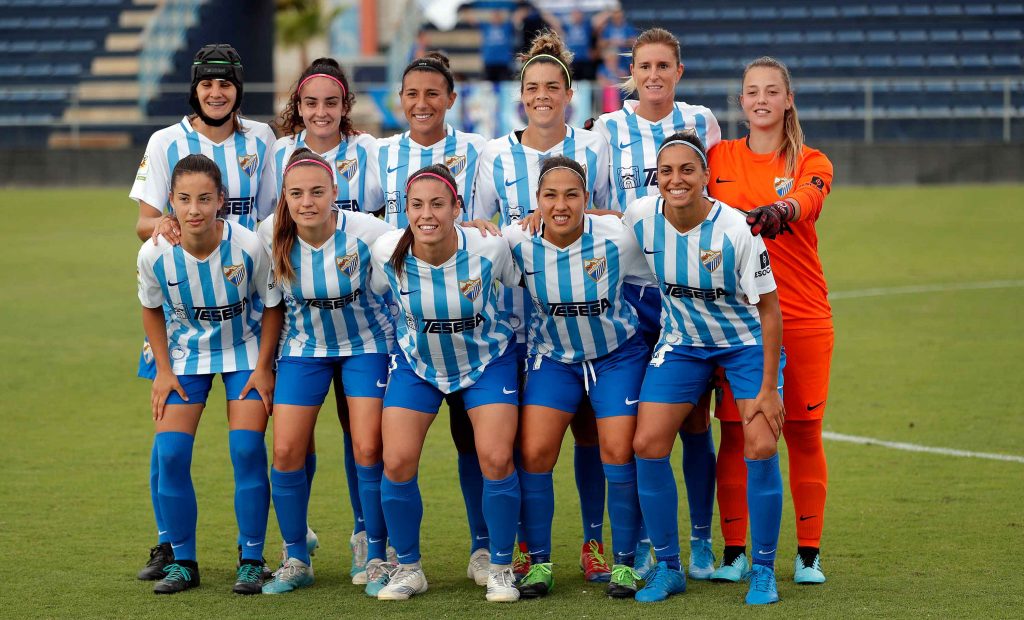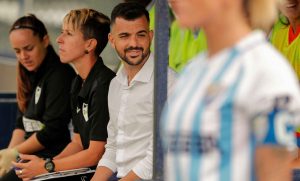 It has been a summer of major upheaval for Málaga CF, with coach Antonio Contreras – who oversaw last season's relegation from Spain's top tier – jumping ship to Real Betis Féminas, and regular starters like keeper Chelsea Ashurst (Sporting Huelva), centre-back Marta Cazalla (Betis) and midfielder Dominika Čonč (AC Milan) also moving on.
Yet Los Blanquiazules (white-and-blues) have retained the core of the side that won promotion in 2017/18, in the shape of defenders Ruth Acedo, Cristina Postigo, midfield dynamo Pamela González and former Spain striker Adriana Martín. And in an added boost for the club, new head coach José Herrera has strengthened his staff with the addition of Nati Gutiérrez (above) – the first woman in Málaga to complete the UEFA Pro Licence – as his assistant.  
She Kicks' Spain-based reporter Nick Aitken caught up with Postigo and Gutiérrez to get their verdict on the club's start to the Reto Iberdrola campaign.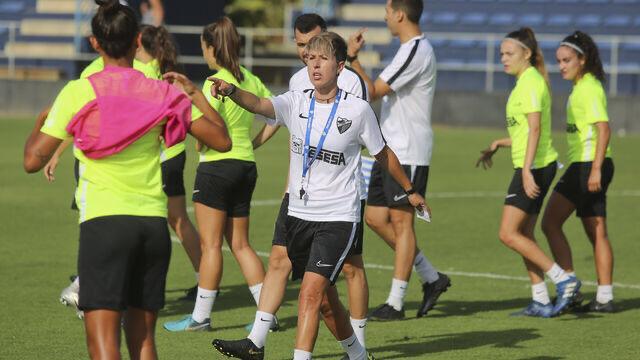 She Kicks: With so many senior players departing, how important is it to have retained the spine of the promotion-winning team?
Nati Gutiérrez: For me, as far as the club is concerned, it's been vital to hold on to that sense of belonging that they bring – a feeling that helps players not just give 100% physically but mentally too. They've got years of experience at the club, they understand its values, and the strength of mind they have should help us in difficult moments this season.
Cristina Postigo: Yes, and it's not just important these players have stayed, it's also very positive that good players have been brought in. Along with the new coaching staff, everybody has bonded really well – both as people and players.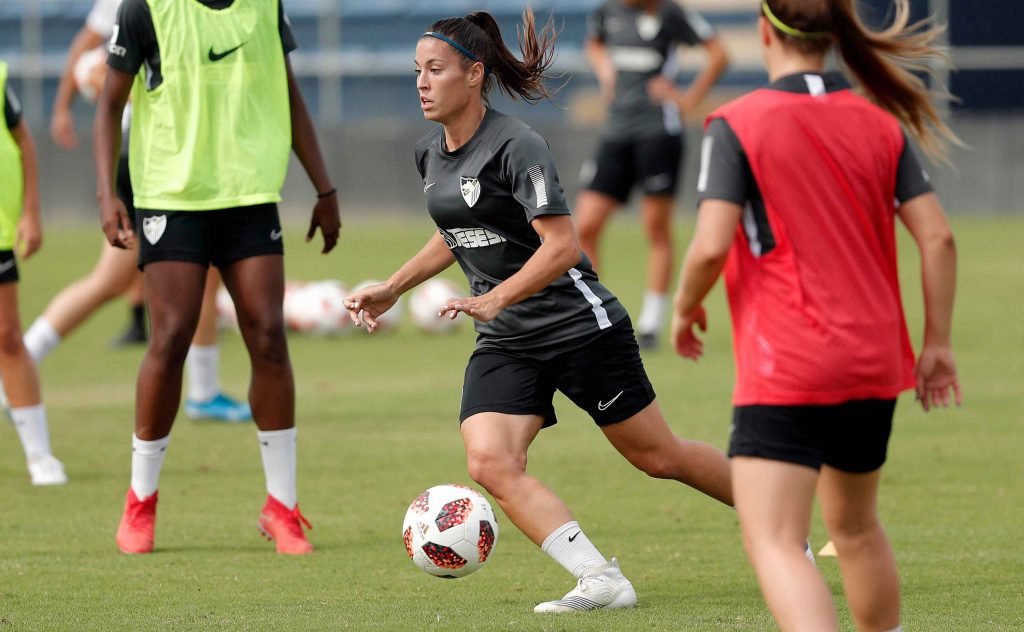 SK: The team have started slowly, with just two points from three games at time of press. Is that par for the course after this summer's overhaul?
NG: Results can often be deceiving in football. If you just look at the results it might seem like we're not getting our message across, when the opposite is true. The players will need a certain amount of time to put our playing methodology into practice, to absorb 'learned behaviours' but, given that we're in a different division, with many different players and a different coaching staff, that's only to be expected.
SK: On a more general note, Cristina, have you noticed changes in the women's game since you started as a girl in nearby Cártama? Nati, are there any initiatives that you would like to see brought in to increase women's football participation in the Málaga area? 
CP: Yeah, I think that nowadays you're seeing more and more girls play football and more all-girl teams at younger ages than before. I remember when I was a kid that most seasons I was the only girl my age playing, so to see how the situation is changing is really exciting.
NG: For me, I'd like it to become obligatory for every club to have a women's team. I'd also like clubs involved in women's football to not put all their focus on senior level. To make a real difference we should start working more with players at youth level – between the ages of eight and eleven is key. I think both of those [initiatives] would really help women's football grow significantly in Málaga.
Gutiérrez: "Ertz made USA truly great"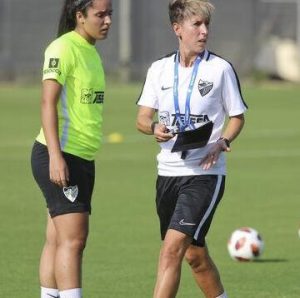 SK: One final question for Nati. As you're an avid student of the game, I'd be keen to know what caught your eye most at the FIFA Women's World Cup?
NG: First of all I thought Spain were a revelation! They were a team that you could see had been working well together for years, getting big results at youth-level EUROs and World Cups. They had a great spine, with the likes of Irene Paredes, Virginia Torrecilla and Jenni Hermoso, and I feel that next World Cup we'll go even further.
Also it was so interesting to watch the USA's Julie Ertz, to see the way that depending how she positioned herself they would change from a 4-3-3, with her as defensive midfield pivot, into a back five when she dropped deep between the centre-backs and they wanted to close out a game. There were also moments when USA went 4-4-2 or wanted to press higher and, thanks to her power, fitness and tactical ability, she was able to help them stay balanced. I feel she was key to making the USA a truly great side.
The table for the Reto Iberdrola (Segunda División Pro):
https://futbolfemenino.rfef.es/es/reto-iberdrola-grupo-sur/clasificacion/