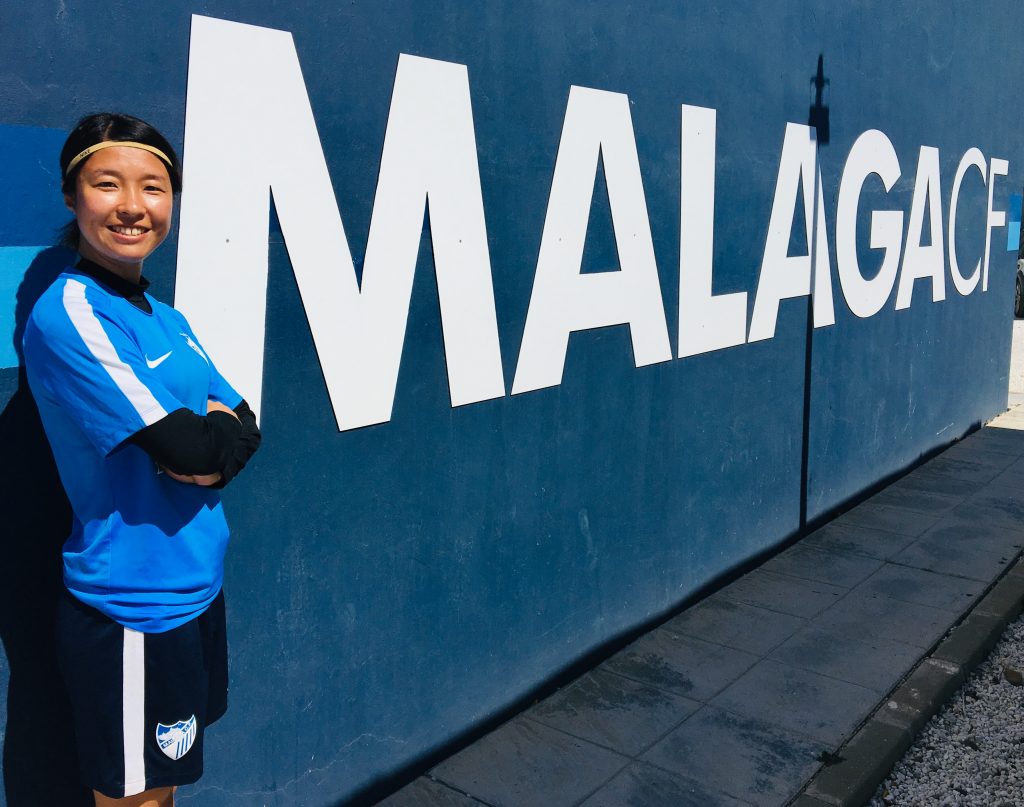 Keen to get an insider's perspective on the current form of the 2011 FIFA Women's World Cup winners, She Kicks' Spain-based reporter Nick Aitken caught up with former Japan youth international Minori Chiba – currently in the thick of a relegation battle with Liga Iberdrola outfit Málaga CF.
The 27-year-old full-back, who joined Málaga last summer from Zaragoza CFF, started every group game for her country at the U-17 Women's World Cup New Zealand 2008 – a bid for glory ended at the quarter-final stage by an England squad featuring the likes of Rachel Daly, Izzy Christiansen, Jordan Nobbs, Lucy Bronze, Danielle Carter and Lucy Staniforth.
SK: Thanks for the interview Minori. You're in your first season with Málaga: has it been difficult adapting to life at the club, particularly with so many new players (14) and different nationalities (11)?
Minori Chiba: It's not been difficult as my team-mates have made me feel very welcome – they're great girls! We're all very different but I'm always interested in learning about other cultures and other languages, so for me it's been a positive thing.
SK: At club level you've had a tough couple of years, experiencing a double leg fracture (tibia and fibula) and relegation with Zaragoza last season, plus a battle against the drop with Málaga this season. What factors are key in helping Málaga stay up?
MC: I think the key is going to be in not letting our heads drop. We've got six games left and so we need to show heart, stick together and try and score a few more goals, which is something we've been struggling with recently.
SK: Turning to international football, what did you make of Japan's performance at the She Believes Cup? They've been drawn in a group with England, Scotland and Argentina at France 2019, but how far can the Nadeshiko go?
MC: Yes, I saw them in the She Believes Cup and I think that, because there's still plenty of time before the World Cup, the coach [Asako Takakura] took advantage to try some different, younger players. Japan have a quality squad, while last year they won the U-20 World Cup and some of those players have broken into the senior team now too. I can see Japan reaching the final in France!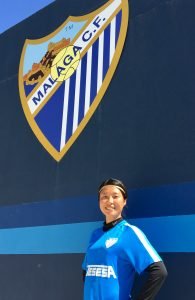 SK: You're good friends with Japan captain Saki Kumagai of Lyon. What's she like as a player and a person?
MC: She's very intelligent and, thanks to the fact she's been playing abroad for seven or eight years, she knows how to play against all kinds of players and teams. She's a great person; all the players like and respect her.
She Kicks: One last question: you represented Japan at the U-17 Women's World Cup in 2008.  What do you remember about that World Cup experience and have you played again for your country since?
MC: I've really vivid memories of our first game of that tournament against the USA. It was a really tough game but, having gone 2-1 down, we fought back to win the match 3-2! We won our next two group matches [Editor's note: 7-1 versus France and 7-2 against Paraguay], but against Paraguay, I gave away a penalty and got a red card, which meant I was suspended for the quarter-finals – when we lost on penalties against England.
I've never played for Japan again, but I don't think it was because of the red card! There's a lot of talented Japanese players and competition is very tough. I'd love to play for my country again, but I think my chance might have gone now.