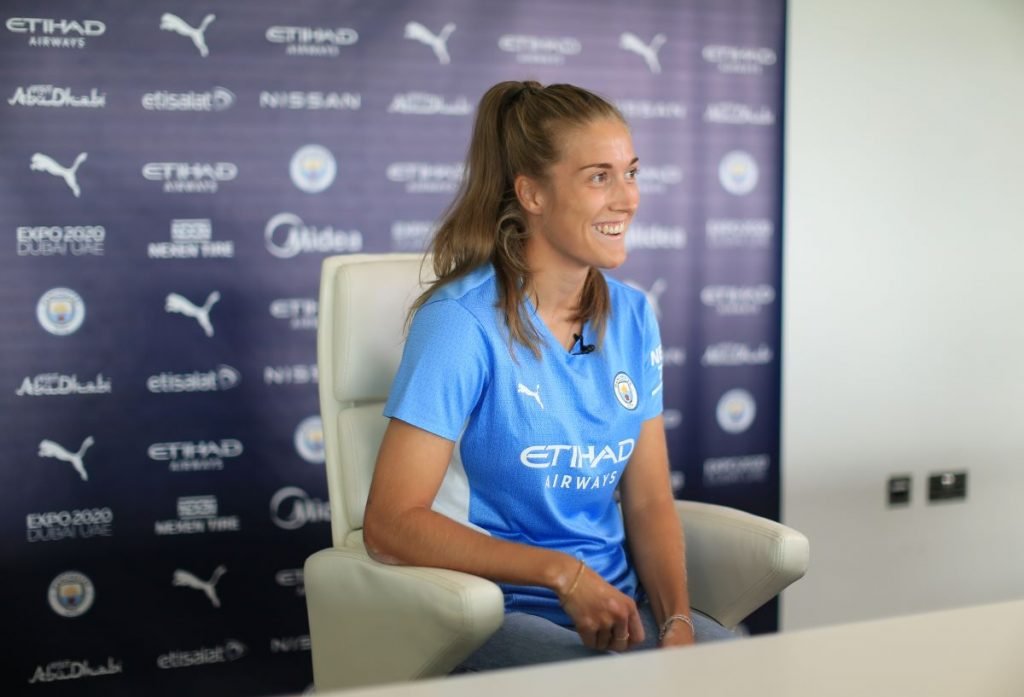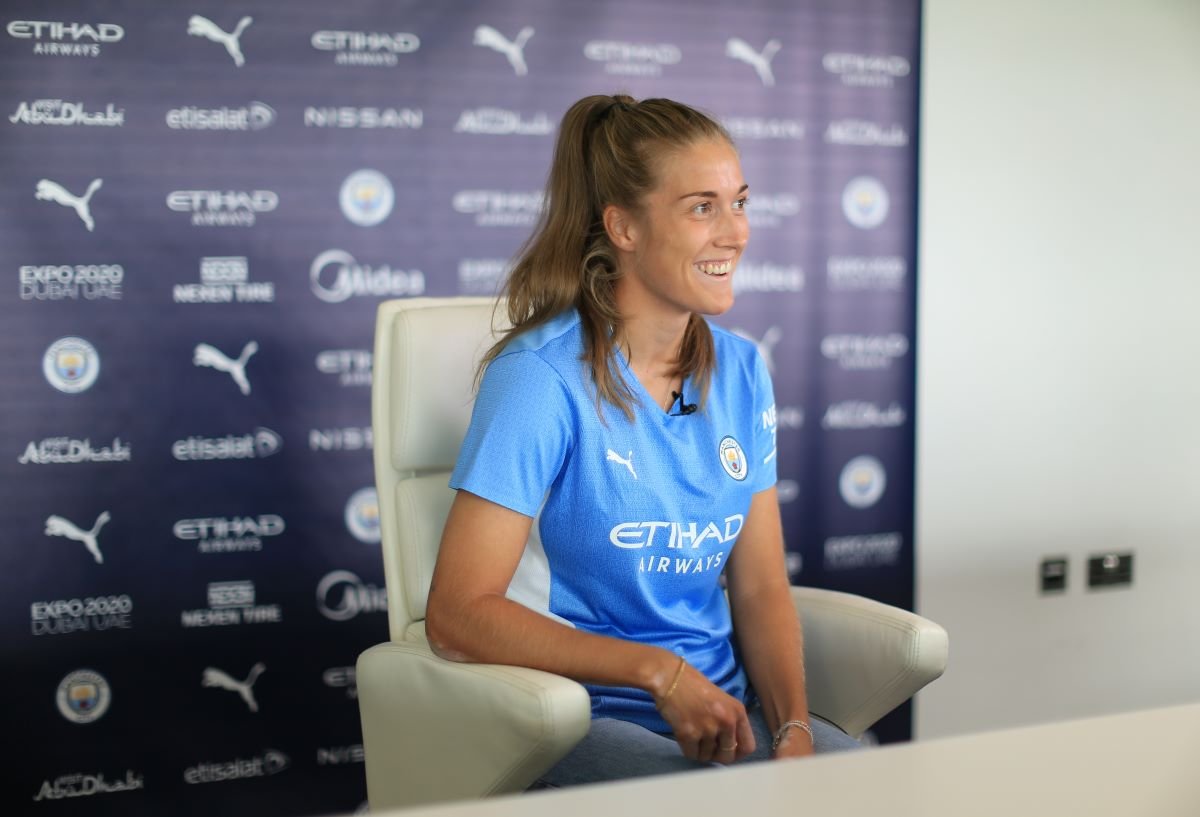 "In my club, we work with analysis every day, and I have been doing this a lot during my year as a pro player. I feel it's a useful tool, to see analysis about myself, my team and about the opponents we are going up against next." – Filippa Angeldahl
We take another glimpse into the increasingly intriguing and comprehensive analytical aspect of the women's game. Following on from her recent discussion with Bayern Munich defender Hanna Glas, MIA ERIKSSON focuses on Glas' Swedish national team colleague Filippa Angeldahl, who is two months into her time in English football with Manchester City.
The 24-year-old was a vital part of the 2020 Damallsvenskan-winning Kopparbergs/Göteborg FC (now BK Häcken) midfield in the last couple of years. Debuting with the Swedish senior national team back in 2018's Algarve Cup, Angeldahl made her mark straight away, scoring one of Sweden's goals in a 3-0 win over Russia.
Despite that, perhaps her real breakthrough did not arrive until this summer, as Sweden took silver in the Tokyo Olympics, agonisingly losing the final on penalties to Canada after a tournament in which they were surely the standout performers. Angeldahl was one of few players who started all games in the tournament, forming a stable part of the Swedish central midfield, often accompanied by captain Caroline Seger. If she was to describe herself as a player and her role on the pitch, this is what she would say:
"I'm a central midfielder that likes to have the ball at my feet to put my teammates in good positions to score. I feel that this is a role that suits me well, because my best abilities as a football player are my first touch and my perception of the game."
Angeldahl's heat map (below right) from the Olympics shows where she operated for Sweden.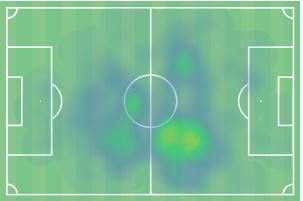 Her performance in the competition, according to WyScout, was a brilliant one, and just from looking at her numbers from the 447 minutes she played in total, we can find out this:
On average per game, she won 14.3 duels (54.9%), had 4.09 interceptions, and recovered the ball 8.26 times (61%) in the opponent's half.
Although not afraid to take a shot from distance, she did not manage to get herself among the scorers in the Olympics. Angeldahl did, though, notch two goals in the UEFA Women's Champions League qualification stage for BK Häcken, as they secured their spot in the group phase with a 6-3 win on aggregate against Norwegian side Vålerenga IF. Angeldahl did not finish the Swedish season with her club, instead making the move to the FA Women's Super League with Manchester City shortly before the transfer window closed this summer.
As I have stated before, numbers and statistics aren't important if they aren't put into context. Angeldahl's relation to football analysis and how she uses it to improve her game is similar to many of the players I have been talking to:
"Where I am now, in Manchester City and in the Swedish national team, football analysis is used in a quite similar way. The information from the analysis is concrete and very useful ahead of games, but of course I have been playing in clubs that haven't used analysis the way I get to use it now."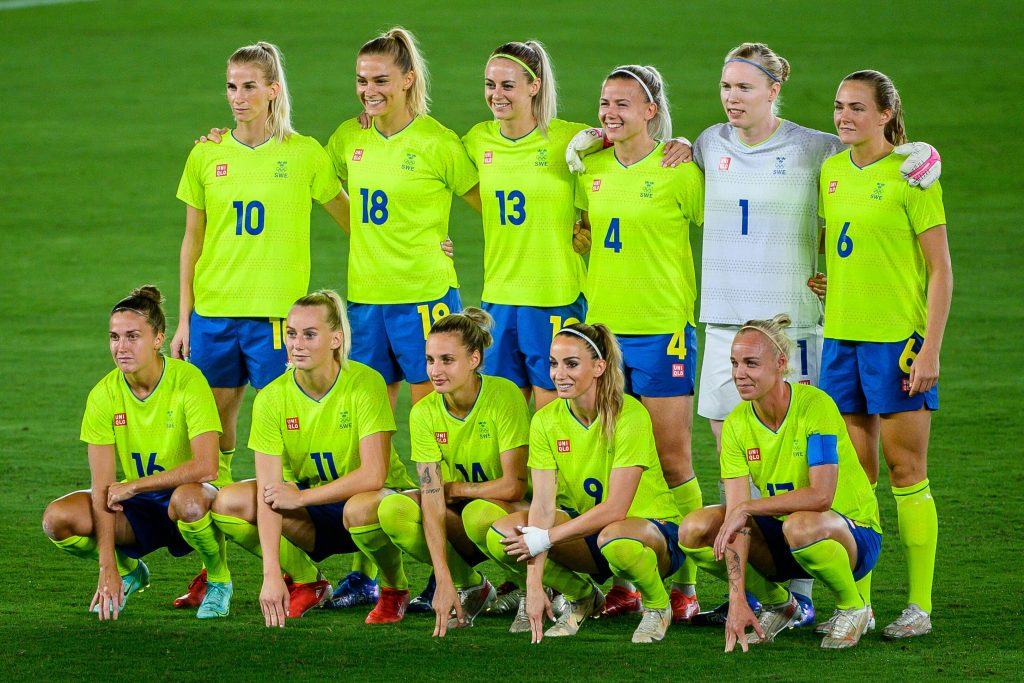 Do you think that your performance improves from the information you are getting before stepping out on the pitch?
"Of course it affects the performance, but I also think, in the end, it's up to yourself to find your own tools during the game to make it work. In some cases, the information or the instructions you have had before the game can give you the advantages you need to do what you are supposed to. Like if I have been told to stay and operate in a certain part of the field, I can use that to my advantage from the first minute, instead of having to discover that space myself during the game."
Looking at your own position and role as a midfielder, what do you feel is the most important information you can have about your own game, but also the opponents, before going out to play a match?
"The most important thing is to know how the opponents set up and how they act on and off the ball. Usually, I feel like pretty general information works for me, to know the system and the formation, how they press and so on. To me, it's good to know how you can hurt opponents in their build-up and in what spaces they are the most vulnerable."
Angeldahl remains on the hunt for her first WSL goal for her new club, but has found the back of the net twice in cup games. Both came against Leicester City, once in the FA Cup (in 2020/21's quarter-final, played this September) and in the current campaign's Continental Cup.
FOOTBALL ANALYSIS: Mia Eriksson asks Sweden's Hannah Glas how she relates to it & uses it to improve