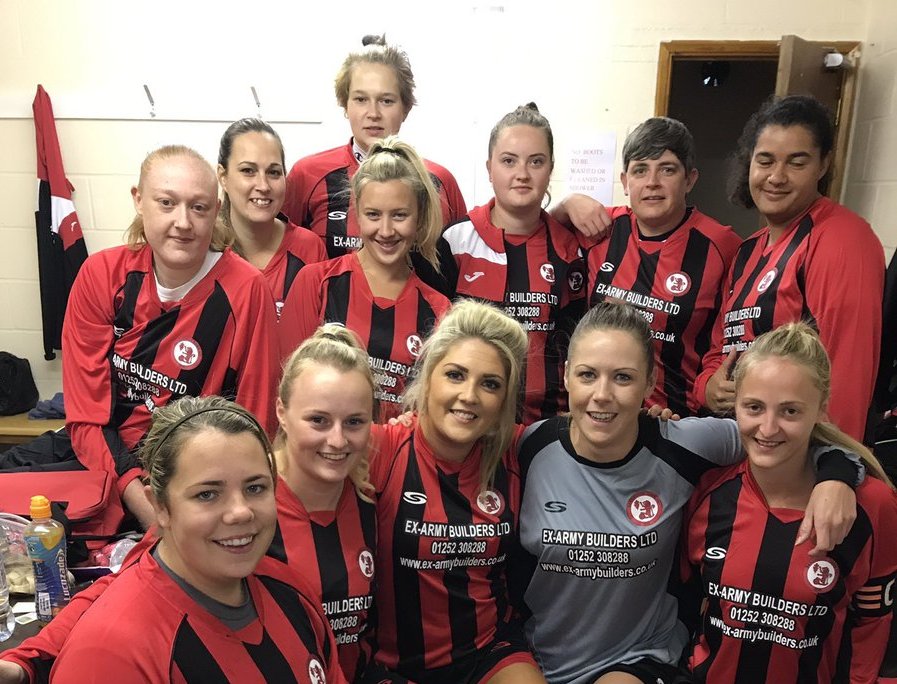 Abingdon United, Basingstoke Town, Moneyfields. Sandhurst Town and Southampton FC Women were all admitted to the Southern Women's Regional League at the AGM on 10th June.
The 2018/19 season will see a Premier of ten teams, while both Division 1 North and South will have seven sides.
Woodley United and Barton Rovers are promoted from Division 1 North, AFC Bournemouth and Warsash Wasps are up from the South.
Thames Valley Counties champions Abingdon United go into Division 1 North alongside Basingstoke Town, whose first team dropped out of the FAWPL but what was initially their reserve side became Hampshire Division 2 runners-up. Sandhurst Town are the third new member in the North, making the jump from Thames Valley Division 2 East.
Southampton FC Women and Moneyfields, who finished first and second respectively in the Hampshire League, enter Division 1 South.
With league secretary Jackie Betten stepping down the position is now vacant. Anyone interested is asked to contact chairham @ThuraKTWin
The forthcoming campaign starts on Sunday 2nd September 2018.