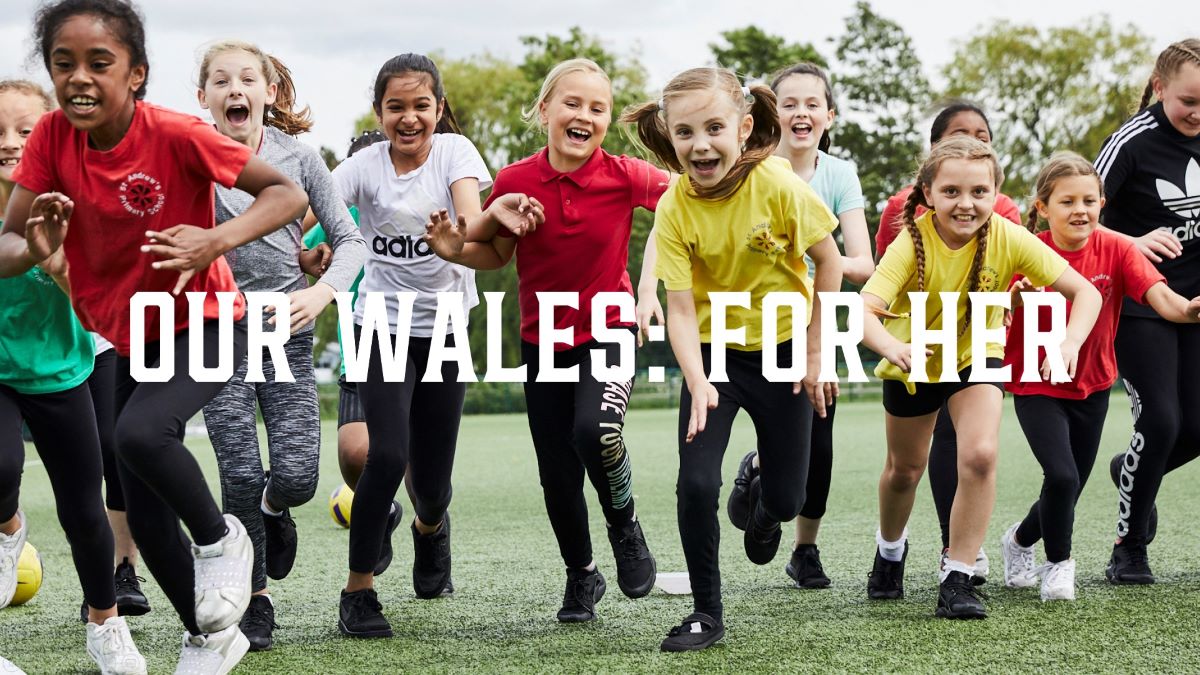 The FA of Wales has released its women and girls' strategy for 2021-2026, with a mission to accelerate the growth of the female game.
Titled "Our Wales: For Her, Ein Cymru: Amdani Hi", the six-year strategy details a vision to inspire confidence in women and girls to be their best self and can be viewed here.
Last month the FAW released its new vision and strategic plan, 'Our Wales, Ein Cymru' which maps out the path ahead for Welsh Football and detailed a clear focus to double the size of the women and girls' game.
In recent years, the FAW has witnessed a 50% increase in participation, with now over 10,000 registered female players. Yet the FAW have set an ambitious goal to double that number and have 20,000 women and girls playing football by 2026.
The FAW's commitment to doubling the women's game, not only includes a doubling of participation, but a pledge to doubling its fan base and investment to further accelerate the growth of the women and girls' game.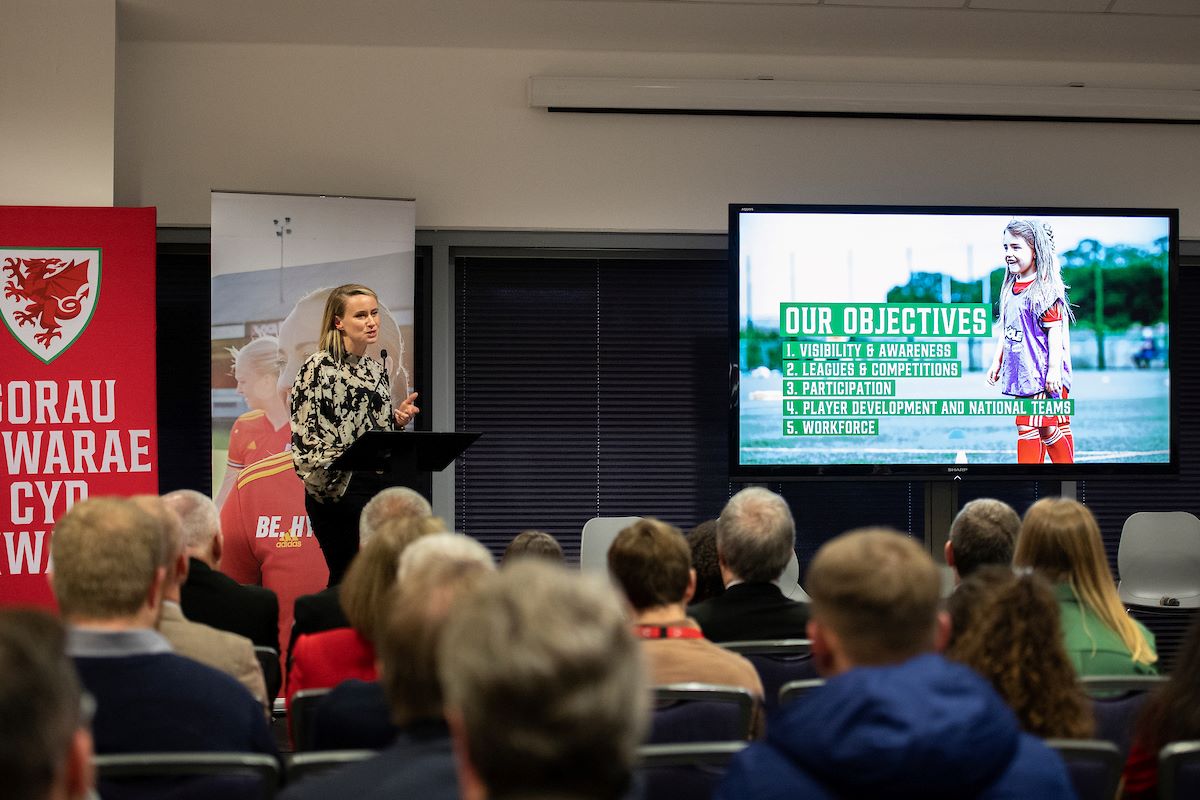 FAW Head of Women's and Girls' Football, Lowri Roberts said: "This is only the first half for our game and with the increased investment and focus from the FAW, we aim to capitalise on recent growth and momentum.
"We strive to inspire future generations through our Cymru national team and create opportunities and environments where girls feel truly accepted in a sport that is for everyone."
FAW CEO Noel Mooney added: 'Women's football is the fastest growing sport across Europe and the biggest area of growth in Welsh football.
"We have set an ambitious target to double the participation and get 20,000 playing by 2026 and in order for us to ensure the game reaches its full potential, we are investing more as a percentage of our turnover into our women's programme than any other nation across Europe."
To further strengthen its commitments set out in 'Our Wales: For Her', the FAW has joined professional network Women in Football in their "#GetOnside" campaign by pledging "to #GetOnside by doubling the participation, fanbase and investment into women and girls' football in Wales."
Women in Football CEO Jane Purdon said: "We are delighted to welcome the Football Association of Wales into the #GetOnside family, where many organisations are pledging to take action towards a fairer future for the game.
"The FAW's far-reaching new targets are a quantum leap for women and girls as both players and supporters of football in Wales. We look forward to seeing this superb work bear fruit."
Deputy Minister for Arts and Sport Dawn Bowden said: "We are committed to working with all governing bodies to improve access to and participation in sports for women and girls.
"I'm pleased to endorse the FAW's strategy – it has a really important role to set the direction in one of the major sports in Wales and the world. This is a fantastic opportunity to be a genuine force for change in the game."
International Round-Up: Scotland Women beaten by Sweden's second-half brace