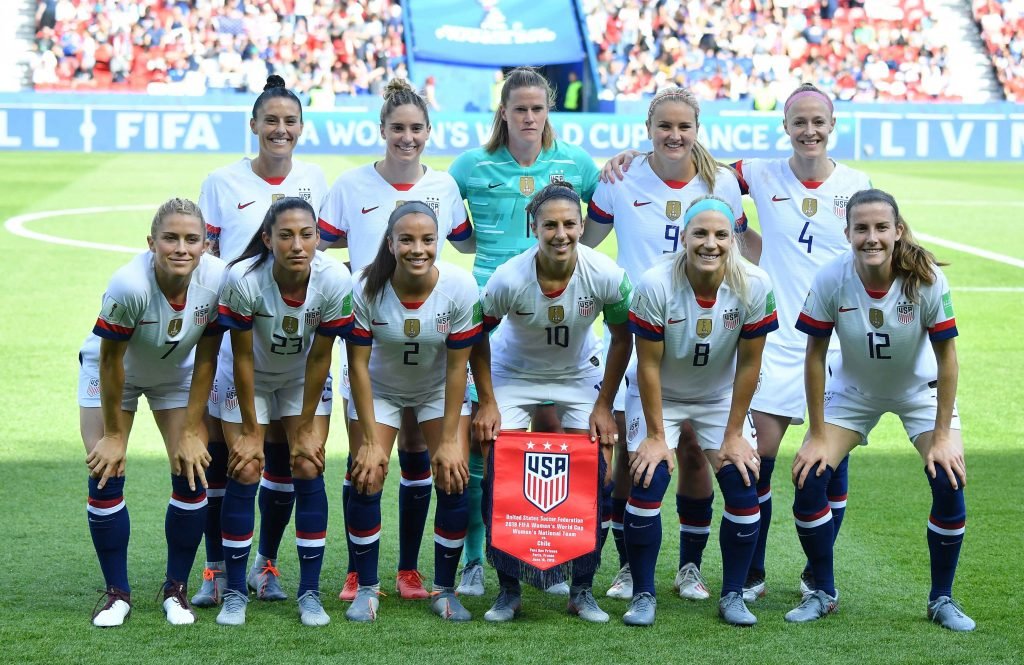 The USA made it two wins out of two in the group stage with a 3-0 victory over Chile at the Parc des Princes on Sunday night. Three first half goals put the USA in the driving seat, a terrific header from Julie Ertz sandwiched between a brace from USA captain Carli Lloyd, who could have had a hat-trick but for skewing a second-half penalty kick wide of the post.
Former Manchester City star Lloyd became the first player to score in six consecutive Women's World Cup matches but she would not lead her team to another rout. The USA kept knocking, but Chile skipper Christiane Endler would not be beaten in the second period and her outstanding goalkeeping display earned the Paris Saint-Germain shot-stopper the player of the match award, (reports Catherine Etoe from Paris).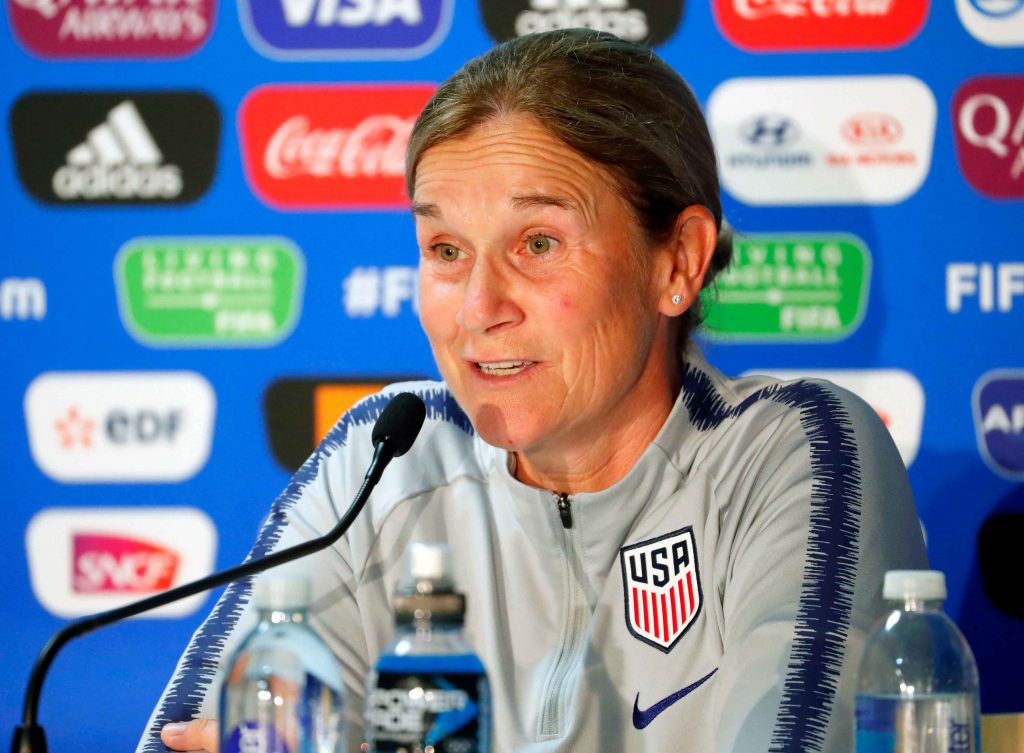 With just two games gone, USA head coach Jill Ellis has now used all her outfield players. Here's what she had to say in the post-match press conference about her opponents, her players and how she hopes to build momentum going into the final game of the group against Sweden…
On Chile captain and goalkeeper Christiane Endler:
Endler was fantastic, we knew that in terms of scouting her and playing her before and now her reputation in the club game as well, playing on her home ground really. Spectacular, she's a world class goalkeeper and one of the best shot stoppers I've ever seen. Total credit to Chile, their spirit is magnificent. They battled hard and that goalkeeper is always going to keep that team in the mix. Just a wonderful statement about the level of goalkeeping, so terrific.
On whether she could enjoy Endler's performance:
As a fan of the sport, there were some spectacular saves and certainly in a game where you feel you're going to get the result there's less anxiety in terms of them pulling out these worldie saves. In terms of the sport, she got player of the match in a game they lost 3-0 and I'm good with that, it was good for her.
On the performance against Chile:
I was pleased with just how we played. A highly organised Chilean team, we had to have really good tempo on the ball and good positioning to regain the ball and I thought that was really good and that stuff serves you well going down the line in terms of another game.
On now facing a higher level of opponent:
You can look at FIFA world rankings but having said that I look at these teams, this game was a crazy game, and you have to bring it every single match. You see upsets. Thailand almost knocked Australia out of qualifying so you can't look at this as anything other than you have to make sure you are 100 per cent prepared for what you need to do. Certainly in terms of experience, yes Sweden's been in multiple World Cups, multiple Olympics, a lot of professional players in there, a lot of experience, so on paper yes, we think that the last group stage game is going to be a challenging game for us, it's a really good team. But it would be foolish for us to approach any of these games in any different capacity in terms of our own preparation.
On building momentum:
This is a very close team, the energy that creates, you can talk about the football on the pitch but also you can talk about how a team feels. The players who didn't play understood and were excited for the players that were on the pitch. So in terms of building momentum, it's now every single one of them has got the butterflies out the way and they know that that trust is there and I think that's a huge part as a coach to be able to show that trust in terms of playing players on the biggest stage of their careers.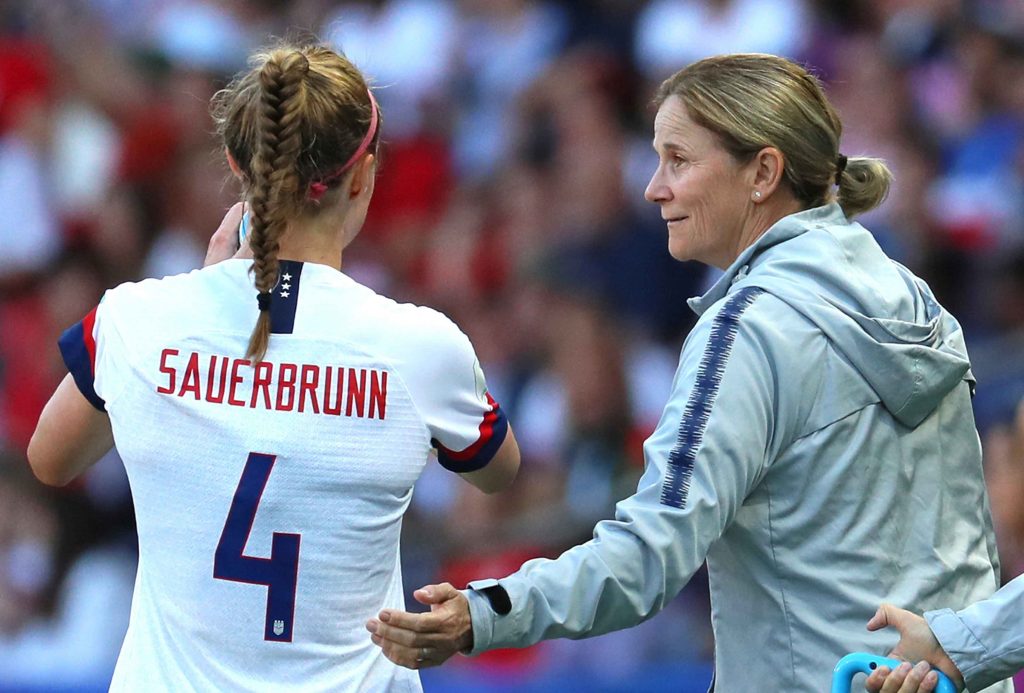 On whether she is closer to her first choice line up:
Yes. I've had a lot of time with these guys. I think we're prepared. When you go into a tournament like this you almost need 14 starters because you could lose a player, different things happen. What makes it easier is you look at the talent and you are like those players also deserve to play. They are quality players so I think it was good for them.
On a draw with Sweden being enough to top the group:
We want to win every game and that's where we're at and that's what we want to do and if you get too much into manipulating or planning or over thinking something, I just don't think that's a good message.
On goalscorer Carli Lloyd's performance:
A great performance. She's so dangerous on set pieces. I dropped her in the midfield when I brought Jess in so the versatility of her. Would I expect less? No, because I know who it is. I'm just really pleased for Carli, obviously what she brings to the team, but also happy for her and to celebrate tonight with her.