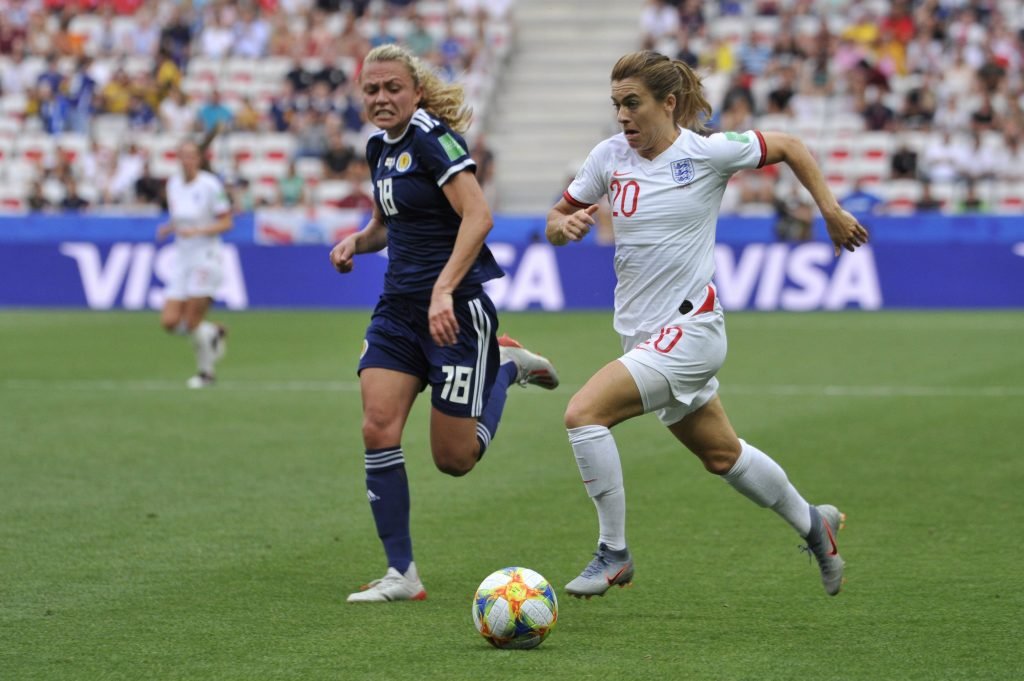 Cool. Calm. Collected. 31-year-old Karen Carney takes her seat in the middle of a sea of journalists, a scene increasingly familiar to a player appearing at her fourth World Cup writes SAM WARD (Uni of Derby Football Journalist). 
The morning after England had secured their third win in Group D and top of the table, the family-oriented midfielder explains how she provides stories of her career to the "young pups" of the squad, putting her arm around the shoulders of many to help guide them through the overwhelming experience of the world's biggest stage.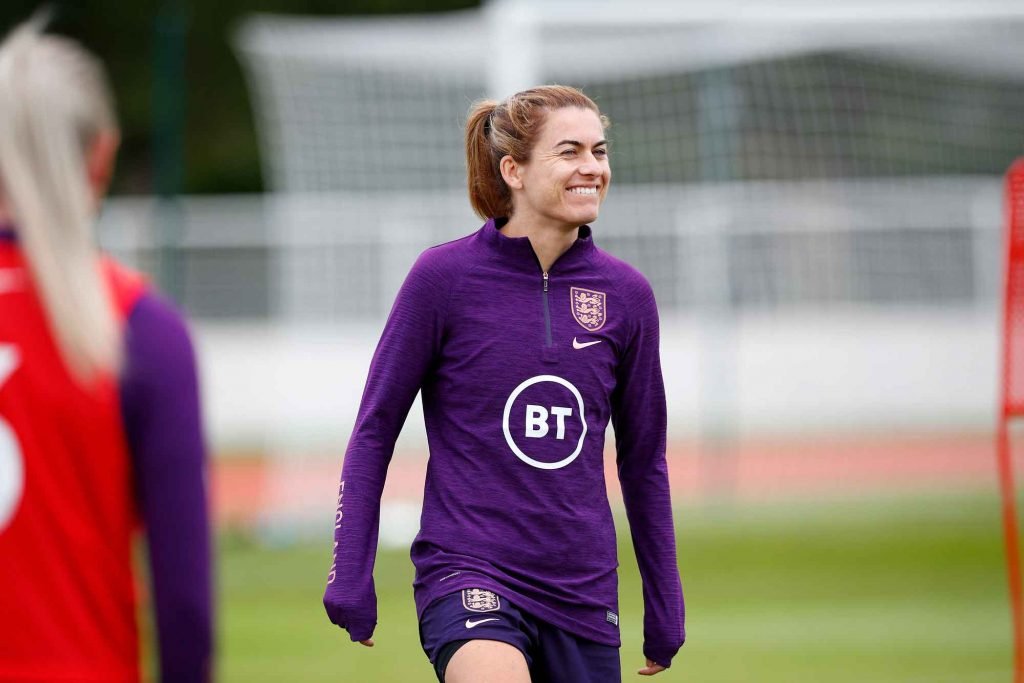 Carney spends her time in her own little 'bubble', avoiding negativity and remaining composed in the biggest moments. However, this bubble makes her different to everyone else, she believes, and is a key reason why she is so crucial to this England squad.
"I don't know why I bring that calmness and I'm not really aware of it to be honest. I just come on, smile and enjoy the moment. If that brings calmness, then great."
Phil Neville picks up on her bubble during training, but it makes Carney the player that she is. "Phil says to me in training, I'll be in a different world and he'll say: 'You're counting pigeons again,' and I think that's just who I am. I'm usually in my own little world," she jokes.  
Having made Hope Powell's World Cup squad for the 2007 tournament, at the age of 20, Carney knows exactly what it is like for the younger members of the squad at this elite competition. But it is not just the youth of today's squad, it is also the debutants like Lucy Staniforth who has made her first World Cup squad at 26. Carney treats these players with the same levels of care and respect that her senior professionals showed to her in 2007 and when she made a goalscoring impact in the Women's European Championship 2005.
"I gravitate more to them because they remind me of myself when I was in that first tournament. I don't say what I feel. I say what was said to me because my senior professionals were amazing to me and how they made me feel."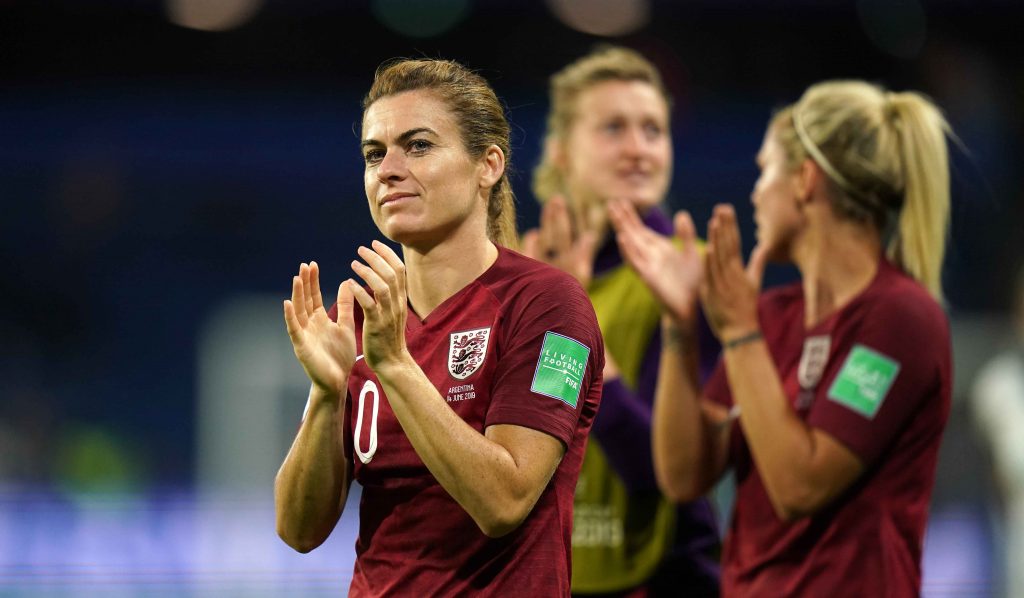 She reminisces about how the Lioness legends of the Noughties brought her up. "They'd hammer me, but they were like my big sisters," she says with a smile. "I don't know how or what they did but I felt bulletproof with them. Rachel Yankey, Kelly Smith, Laura Bassett, Rachel Brown, Lindsay Johnson – they just always looked after me and I felt so safe." 
The Chelsea midfielder never forgets her Birmingham roots and realises she has lived her dream; the one aspect of her relative celebrity she never ignores is her family, who are right behind her and have proudly followed and supported her at her many senior tournaments. "Good luck in the knockout stages, I'll be watching avidly from the sidelines," said Niall Carney, the England midfielder's cousin. 
Everything she has ever done is for her nearest and dearest and it will be that way for a long as she plays professional football. "I'm from Birmingham: my mum works at Sainsbury's, my dad is a fire-fighter. We keep it real. We know who we are. I don't need a Bentley; I don't need a Rolex." 
Throughout her career, Carney has experienced highs and lows but she has been living a dream come true for the past 14 years. "When I was 11, I just wanted to play for England. I didn't know when it would happen, how it would happen. I don't know why I had that as an 11-year-old, looking back as I am to 20-odd years ago. I picked that dream and I wanted that dream."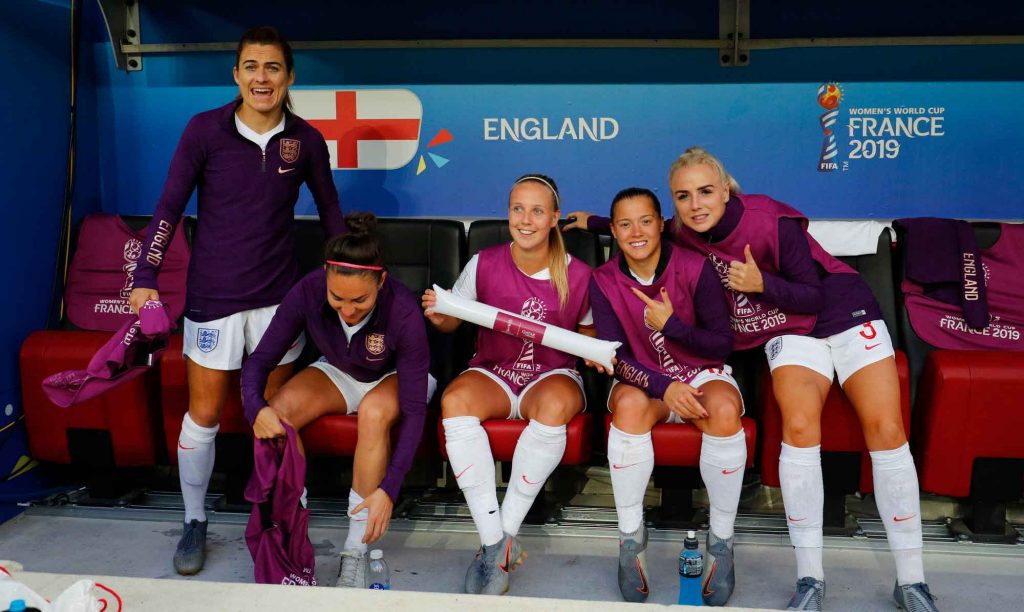 Football has provided the midfielder with opportunities she could never have imagined.
"I've travelled the world. I went to university; I never would have gone to university [without] football. I've got a degree; I've got a Masters. I've met some amazing people. I've lived my dream."
It has never been about making money for Carney; she has just wanted to enjoy herself. "I haven't made a lot of money but equally I'm comfortable. I have food, clothes on my back and my family. For me, I'll never be bitter." 
Karen Carney MBE … an honour bestowed on only a special few and an experience like no other, certainly one that Carney wasn't expecting in her career. "I've had some amazing experiences. One of the best experiences I've had is when I picked up my MBE. I made my family feel like a prince and princesses for the day. If I get that for one day, I'm happy with that. I am who I am."