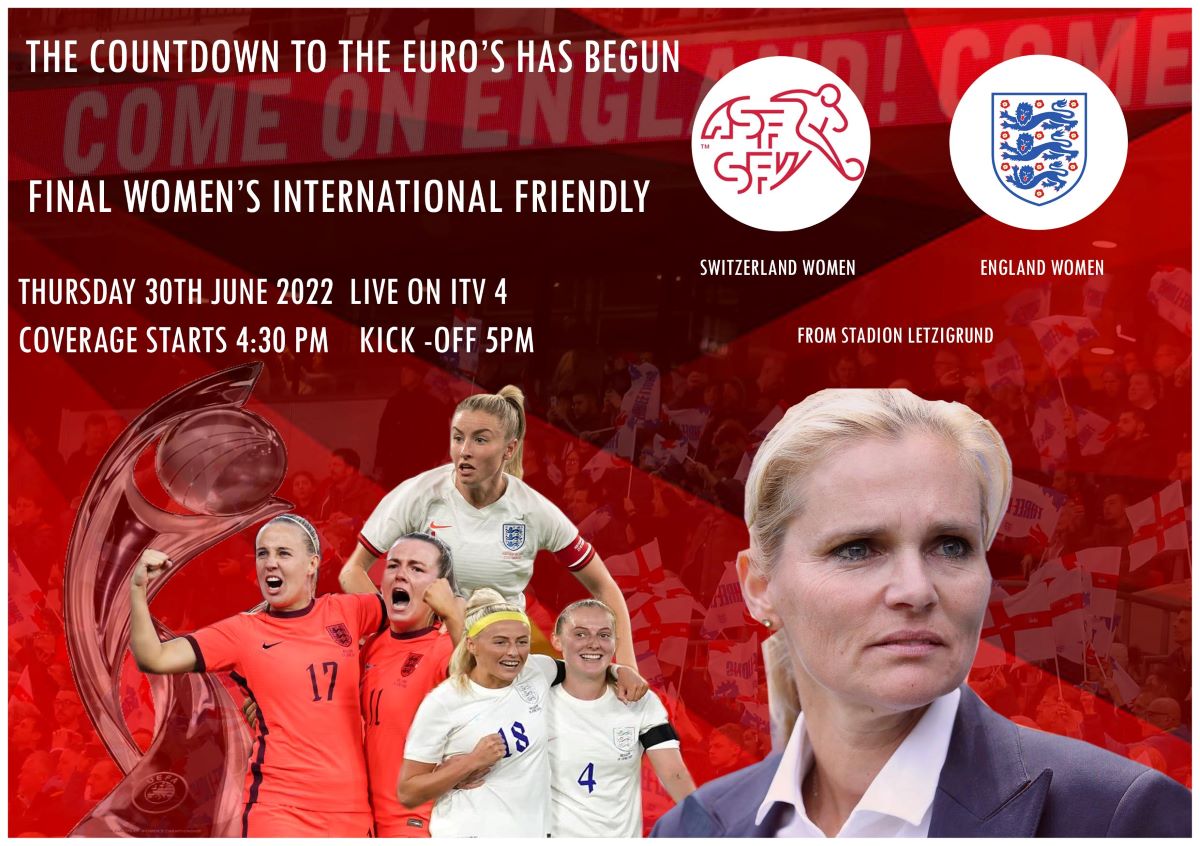 England Lionesses play their final warm-up game for the Euros this Thursday in Switzerland, the 11th meeting between the two nations, write Rod, Josie & David Prescott.
Four having been played away, below are the first three away programme covers from our personal collection.
The very first meeting between England and Switzerland was played away in Basle on Saturday 19 April 1975 . England won this friendly with an impressive hat-trick from QPR's Sandra Choat, and remained unbeaten since their formation in November 1972 . A superb 32-page programme was issued for this very first meeting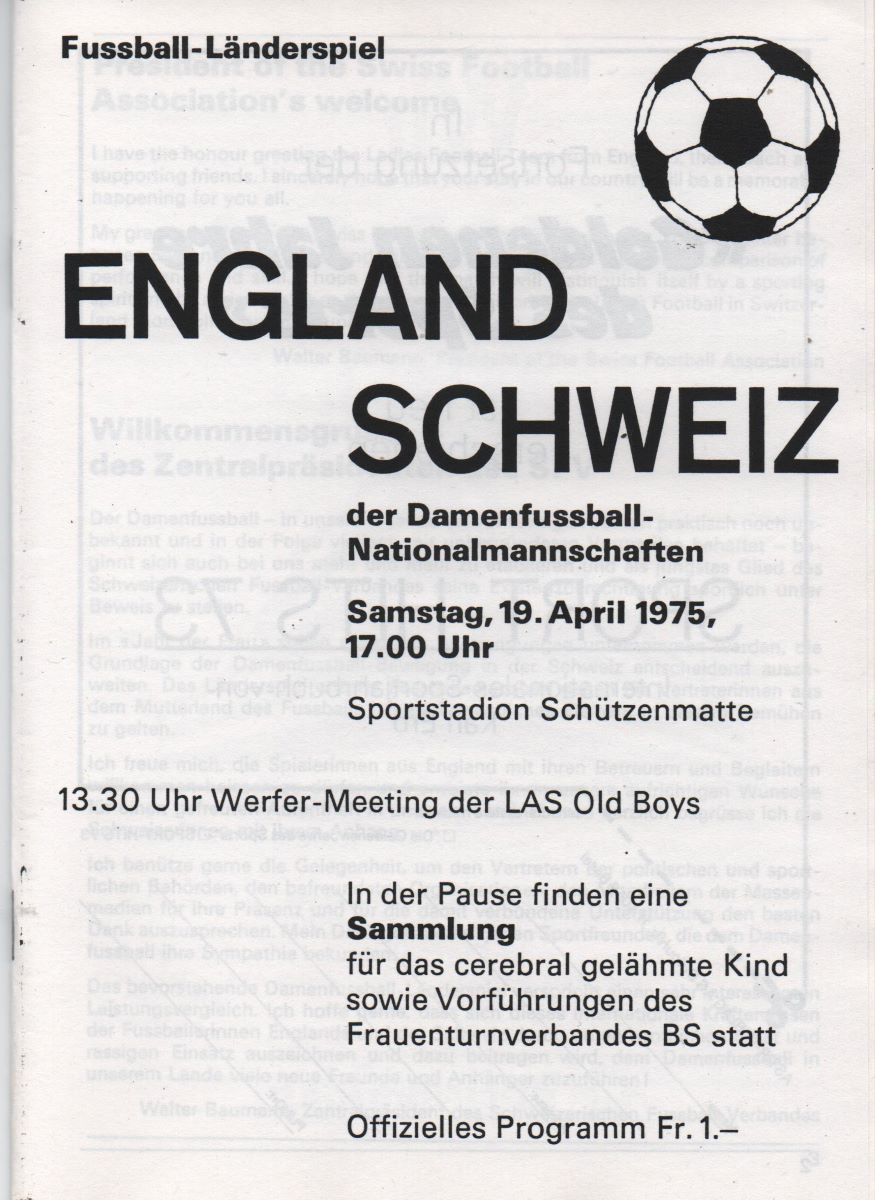 The second away meeting was played out in the Trinermatten Stadium, Zofingen on Saturday 16 October 1999 in a Euro Qualifier.
England would put in a convincing display under manager Hope Powell with a 3-0 victory. The Lionesses scorers in a 3-5-2 formation were Karen Walker (26′) , Karen Burke (42′) and Sue Smith (90′). A superb 14-page A4 Programme was produced.
England would win the return match at Bristol Rovers 1-0, with a Sue Smith goal .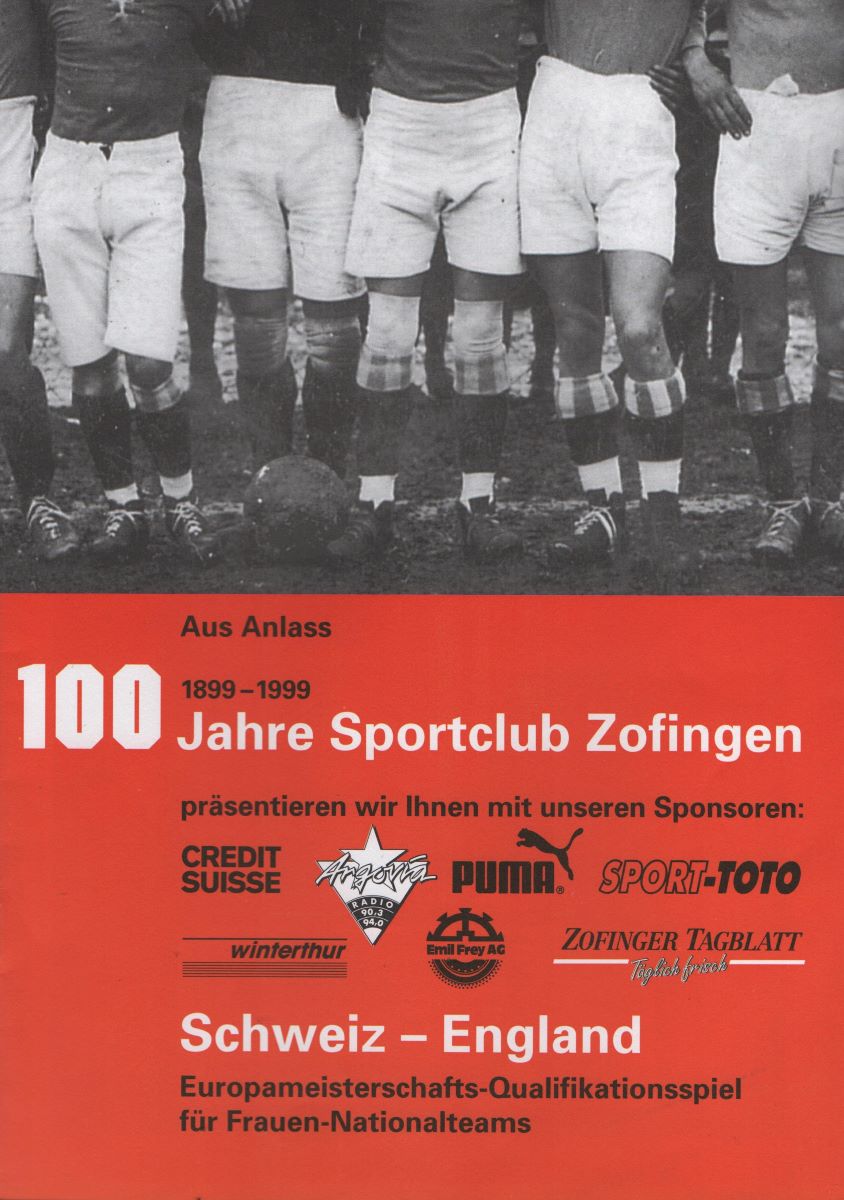 The third and most important away meeting to date was played on Thursday 16 September 2010 in a FIFA Women's World Cup Play Off (2nd Leg) held in the Niedermatten Stadium, Wohlen – for which a lovely A4 full colour 34-page programme was produced.
England held a 2-0 lead from the first leg played at Shrewsbury Town and would win 3-2 in this controversial encounter. The England scorers were Kelly Smith (32′), Eniola Aluko (34′) and Fara Williams (pen – 50′).
Ramona Bachmann had pulled a goal back for Switzerland (1-2) but distasteful play-acting when retrieving the ball from the net, resulted in England Keeper Rachel Brown being red carded prior to half time!
England progressed 5-2 on aggregate to reach the 2011 Finals in Germany.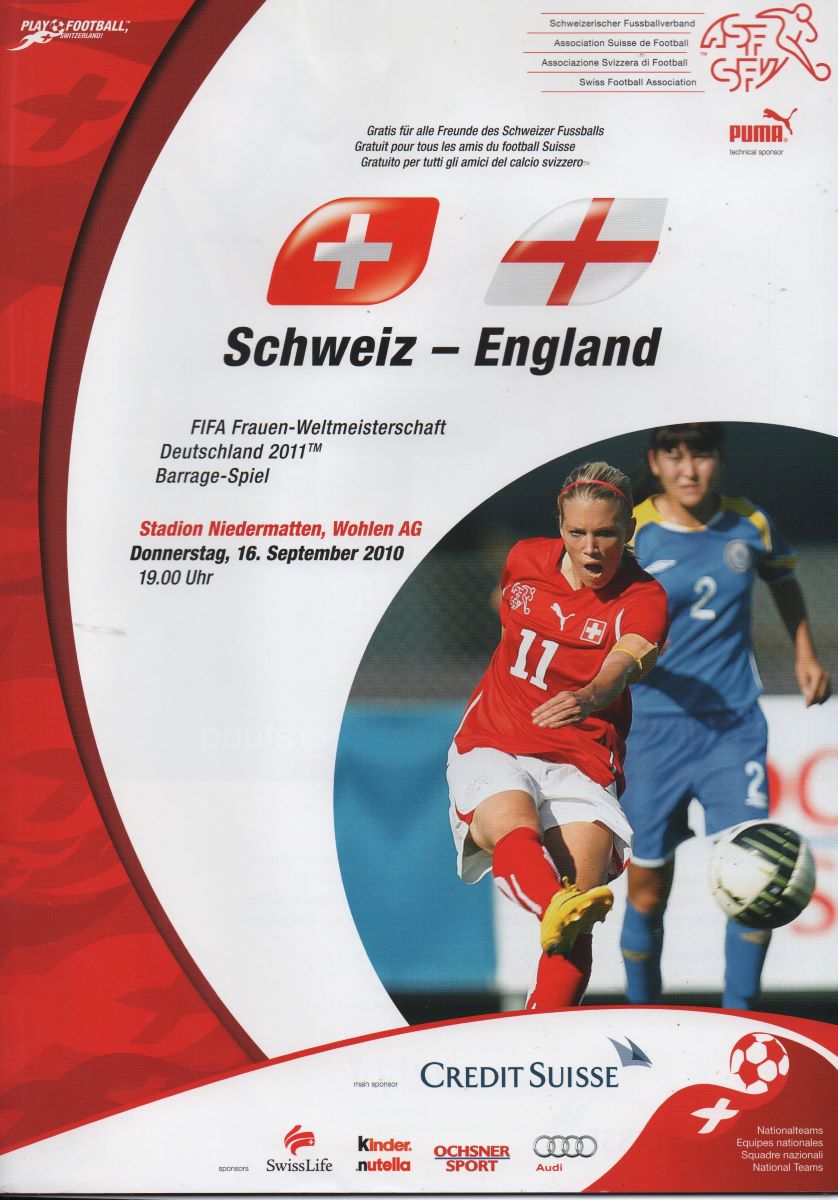 We are sure that everyone will join with us in wishing the very first England captain Sheila Parker a full recovery, as she remains in hospital awaiting surgery following a heart attack on Sunday.