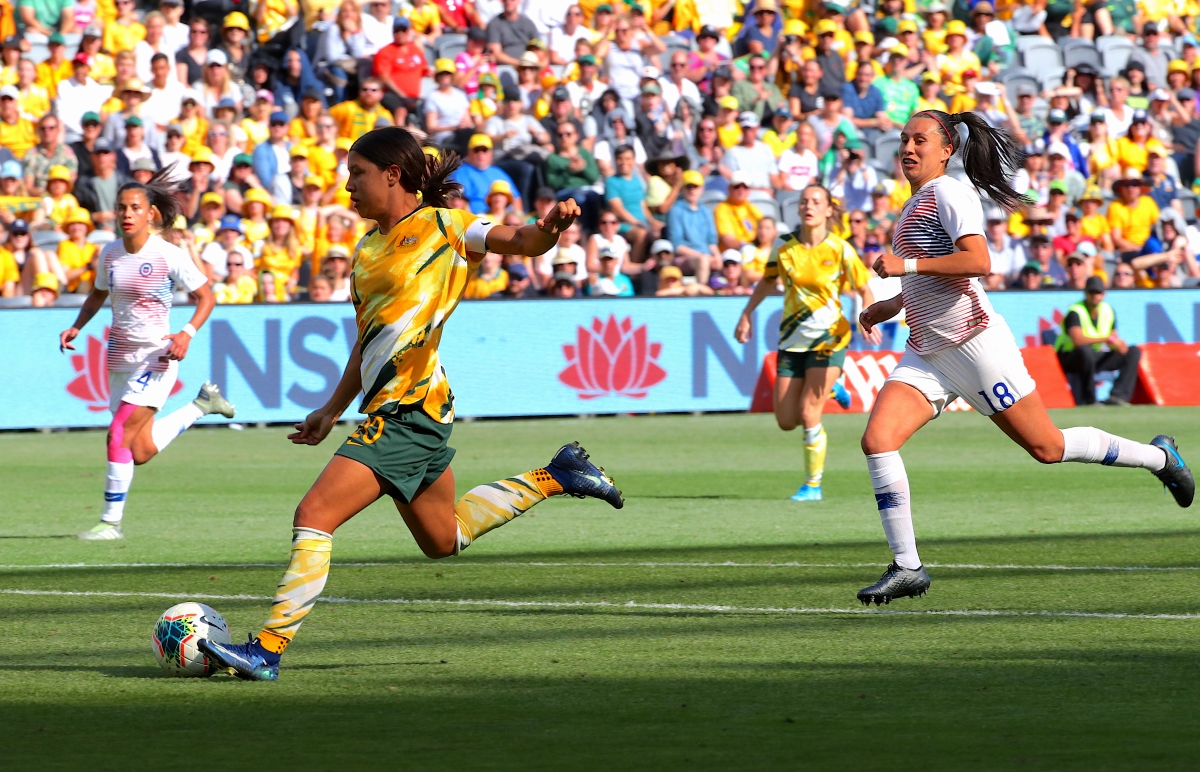 Football Federation Australia has confirmed that six State Governments are now formally backing Australia's FIFA Women's World Cup bid for 2023.
This follows the announcement that the Tasmanian Government has joined Western Australian, Victorian, Queensland, New South Wales and South Australian State Governments in supporting the FIFA Women's World Cup Bid and committing to host matches.
With the deadline for 2023 bid nations to submit their plans to FIFA fast approaching on 13 December, FFA will be providing greater detail of its bid vision and concept later this month.
FFA Chairman, Mr Chris Nikou said:
"We are excited about submitting a compelling bid to FIFA shortly and hosting a World Cup that fans and players will never forget.
"Following the FFA's pioneering collective bargaining agreement to close the gender pay gap between Australia's national teams, and our 10-year funding plan to drive growth in women's football, Australia is perfectly suited to work in full partnership with FIFA to take women's football to a whole new level."
Matildas Captain, Sam Kerr said:
"Hosting the FIFA Women's World Cup in Australia would be a dream come true for me. There is so much untapped potential, not just in Australia but right across Asia and the Pacific region, that I really do believe we would offer something incredibly special to FIFA. I look forward to doing all that I can to support our bid right up to the last moment in May 2020 as this is my opportunity to give something back to the sport that has already given me so much."
FFA Chief Operating Officer, Mr Mark Falvo said:
"Having these Governments onside for our bid, is a tremendous boost as we prepare to lodge the bid book with FIFA in Zurich later this week. The prospect of playing matches right across the country is an exciting one for the millions of football fans in Australia and we are resolute in the belief that we can deliver an outstanding tournament in what will be an amazing chapter in the history of women's football."
FIFA will announce the host of the 2023 FIFA Women's World Cup in May next year.