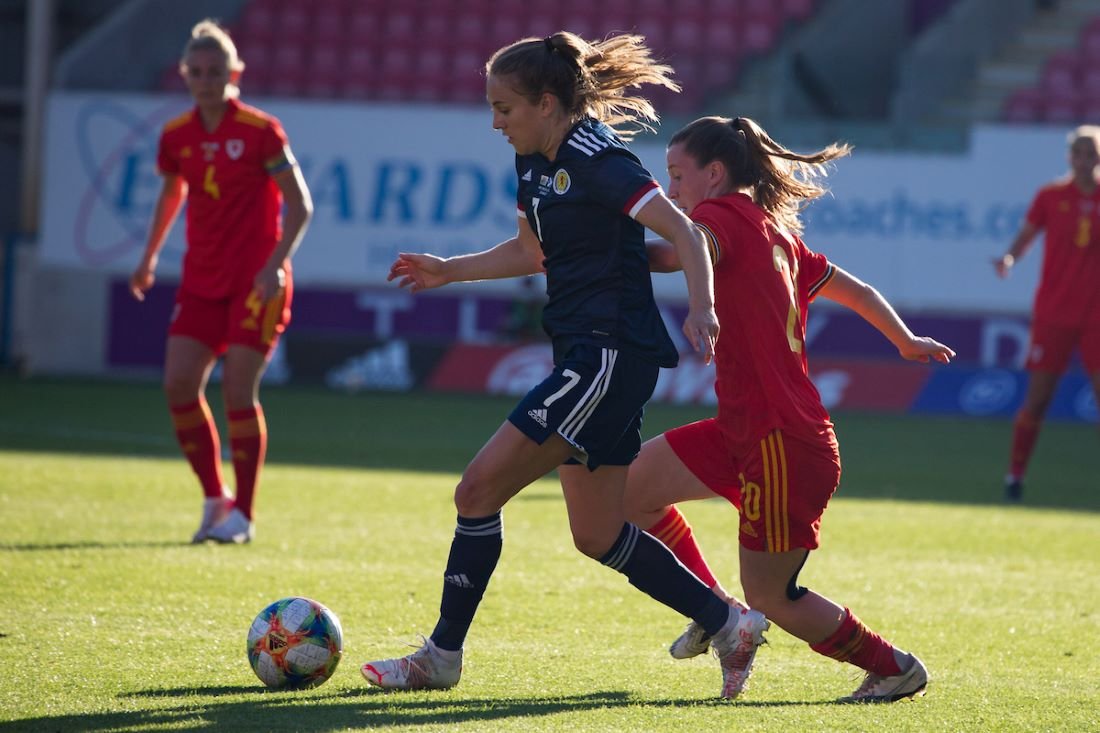 The UEFA play-off draw for the 2023 FIFA Women's World Cup gave both Scotland and Wales home ties in Round 1. 
Round 1 (6 October)
Scotland v Austria
Wales v Bosnia and Herzegovina
Portugal v Belgium
Round 2 (11 October)
Portugal or Belgium v Iceland
Scotland or Austria v Republic of Ireland
Switzerland v Wales or Bosnia and Herzegovina
The two play-off winners with the highest ranking (based on results in the qualifying group stage against the sides ranked first, third, fourth and fifth in their section, and round 2 play-offs) will qualify for the finals from 20 July to 20 August 2023 in Australia and New Zealand. The remaining play-off winner will compete in the inter-confederation play-offs.
Inter-confederation play-offs
A ten-team tournament will be held in New Zealand from 17 to 23 February 2023 to decide the last three finalists.
Continental allocation/Contenders
AFC: 2 (Chinese Taipei, Thailand)
CAF: 2 (Cameroon, Senegal)
CONCACAF: 2 (Haiti, Panama)
CONMEBOL: 2 (Chile, Paraguay)
OFC: 1 (Papua New Guinea)
UEFA: 1
The teams will be split into three groups: two of three teams and one of four, with seeding decided by FIFA ranking. All three groups will be played as separate knockout competitions, with the winner of each qualifying for the finals. In the two three-team groups, the seeded team will go straight to the final (after playing a friendly against New Zealand or a guest nation) and meet the winner of a semi-final between the other two teams in their group.