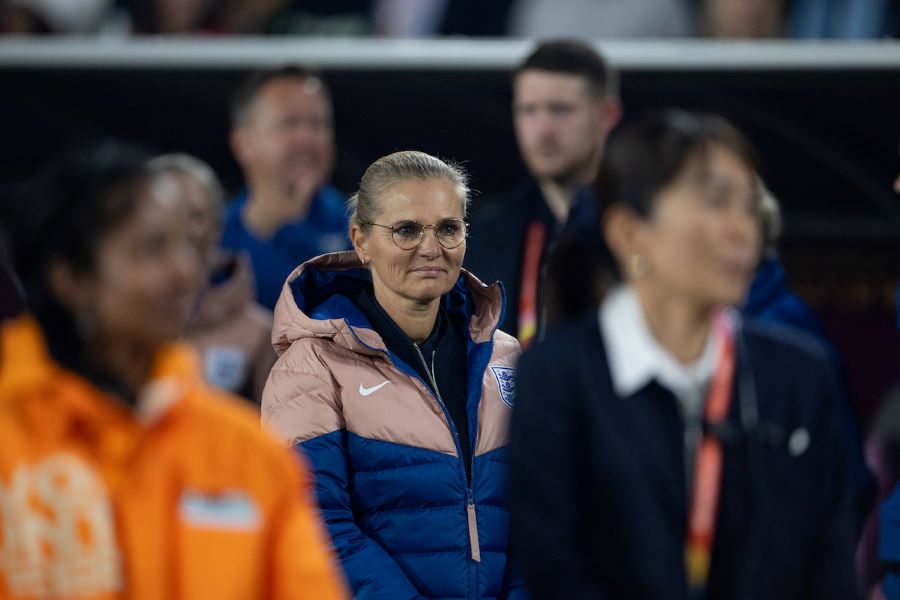 With England runners-up at the FIFA Women's World Cup, Sarina Wiegman met Lionesses: Down Under presenter Kyle Walker to give her reflections on the tournament.
SARINA WIEGMAN
On her reflections the morning after the tournament finished:
"Of course, I'm very disappointed that we didn't win. But most of all, I'm proud of the team. Considering how we performed during the tournament and all the challenges we faced before and during the tournament, how we grew into the tournament, and we stuck together to play our best game, I think we've done really well. So I'm proud of the team. I'm a little disappointed but Spain were really good too. They were fine margins, but they played just a little bit better."
On England's resilience:
"Before the tournament we had a lot of challenges and then in the tournament we had challenges. The team adapted all the time and showed resilience. It's such a pleasure to work with this group. There's so much commitment and eagerness to improve and to grow and do better every single day."
On the strength of Spain:
"Spain played a very good tournament and deserved their win. Although after the penalty, I thought this was our moment, and I was genuinely convinced we would score a goal and then the game would have been totally different. We had chances to score, especially in the beginning, but Spain's possession game was very good so congratulations to them."
On the experience gained by the players:
"We've shown there is a lot of talent in this team and we have shown there are also areas in which to grow. We had some injuries where players stepped up. Participating in a tournament for the first time is such a big thing to have in the bag to move forwards with to the next tournament."
On England's journey to the final:
"You try to play at your best. We had our challenges and we had very hard games. We've also played against countries from every continent, each with their own philosophy, and we found a way to win. I'm really proud to have made it to the final. Then you hope to win the final, but I know it is hard to make a final anyway and it is special to do so."
On the records broken in the World Cup and the growth of the women's game:
"This tournament has broken records. We received such a warm welcome, everything was so well organised, the people here were so nice to us and tried to facilitate us the best way they could, and we felt that. The crowds were very exciting and very impressive too.
"The level of the game has improved so much, in physicality, in a technical way, the tactical way, and every country needs to step up to stay at the top. The countries just beneath the top are getting closer and closer and I just hope that worldwide, people will have seen it and the people who are responsible now say, 'Ok, we have to take the women's game to the next level and we are now going to give it a boost.'"
On the support of England fans:
"We have had such incredible support out of England. I haven't seen all of it, but I've heard it and of course I have seen the pictures. We have felt your support and it has been incredible, both here in Australia and in England. Thank you so much for your support. It really helped us and I hope you continue supporting us. We'll always give our best to keep performing. Now let's go for some more."
SK @ the Women's World Cup is supported by NuCalm – click below for more info and a FREE TRIAL ⬇️