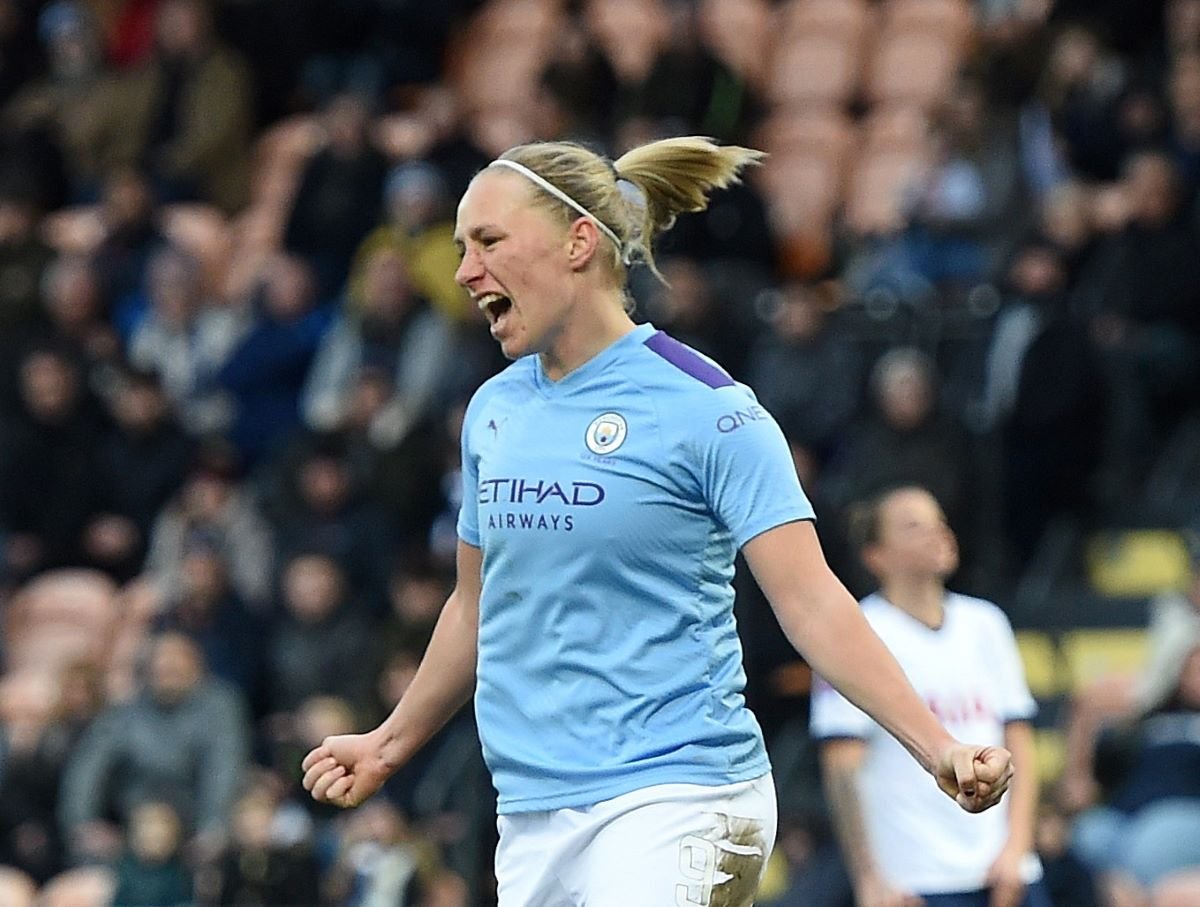 Here's where to keep up to date with all the summer moves among the Barclays FA WSL and FA Women's Championship sides.
The summer 2020 transfer window for professional players runs from 19 June to 10 September.
LATEST NEWS:
Spurs land US striker Alex Morgan, Lotte Wubben-Moy returns to Arsenal, while Sheffield United sign Everton's Hannah Coan on loan.
FULL TRANSFERS LISTING
Player – Old Club – New Club (in alphabetical order)
A to G
Remi Allen – Reading to Leicester City
Msckenzie Arnold – Brisbane Roar to West Ham United
Lizzie Arnott – Manchester United to Rangers
Chloë Arthur – Birmingham City to Aston Villa
Anita Asante – Chelsea to Aston Villa
Ramona Bachmann – Chelsea to Paris Saint-Germain
Sophie Barker – Sheffield United to Leicester City
Ona Batlle – Levante to Manchester United
Katharina Baunach – West Ham United (retired)
Maxine Bennink – Brighton & Hove Albion (end of loan)
Fran Bentley – Manchester United to Blackburn Rovers (loan)
Emma Bissell – Manchester City to bristol City
Meg Boydell – Liverpool Academy to Blackburn Rovers
Emma Bradley – Manchester City to Blackburn Rovers
Lucy Bronze – Lyon to Manchester City
Pauline Bremer – Manchester City to Wolfsburg
Georgie Brougham – Everton to Birmingham City (end of loan)
Ashlee Brown – unattached to Coventry United
Hannah Cain – Everton to Leicester City
Danielle Carter – Arsenal to Reading
Steph Catley – Melbourne City to Arsenal
Siobhan Chamberlain – Manchester United (retired)
Niamh Charles – Liverpool to Chelsea
Hawa Cissoko – Soyaux to West Ham United
Georgia Clifford – Oxford United to Crystal Palace
Hannah Coan – Everton to Sheffield United (loan)
Deanna Cooper – Chelsea to Reading
Rachel Corsie – Utah Royals to Birmingham City
Mia Cruickshank – Reading to West Ham United
Eartha Cumings – Bristol City to Charlton Athetic
Rachel Daly – Houston Dash to West Ham United (loan)
Issy Dean – Everton Academy to Blackburn Rovers
Esmee de Graaf – West Ham United to Leicester City
Mollie Dench – London Bees to Queens Park Rangers (loan)
Emma Doyle – Everton Academy to Blackburn Rovers
Loren Dykes – Bristol City to Cardiff City LFC
Leah Embley – Fylde to Blackburn Rovers
Claire Emslie – Orlando Pride to Everton (loan)
Adelina Engman – Chelsea to Montpellier HSC
Damaris Egurrola – Athletic Bilbao to Everton
Charlie Estcourt – Reading to London Bees
Millie Farrow – Reading to Leicester City
Olivia Fergusson – Sheffield United to Leicester City
Matilde Fidalgo – Manchester City to SL Benfica
Scarlett Field – Leicester City to West Bromwich Albion
Mel Fillis = Arsenal to London Bees
Jess Fishlock – OL Reign to Reading (loan)
Jessie Fleming – UCLA Bruins to Chelsea
Serena Fletcher – Blackburn Rovers to Huddersfield Town
Natasha Flint – Blackburn Rovers to Leicester City
Izzy Ford – Sheffield United to University of South Alabama
Ivana Fuso – FC Basel to Manchester United
Valerie Gauvin – Montpellier to Everton
Bridget Galloway – Sunderland to Durham
Charlie Goad – Crystal Palace to Kent football United (loan)
Ruby Grant – Arsenal to West Ham United
Mollie Green – Manchester United to Birmingham City
Charlotte Greengrass – Aston Villa to Nottingham Forest
Alex Greenwood – Lyon to Manchester City
Hannah Griffin – FC Saarbrücken to Lewes
Malin Gut – Grasshopper Club Zurich to Arsenal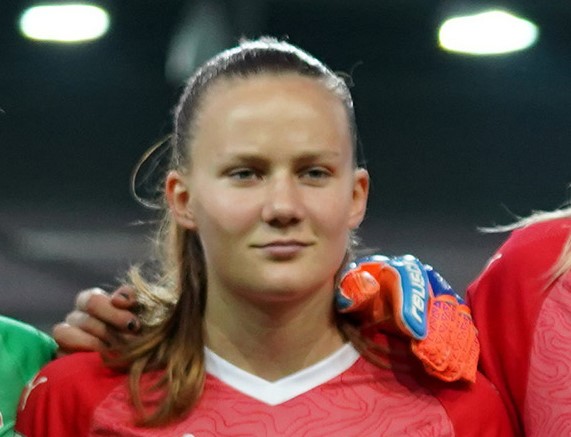 H to L
Benedicte Haaland – Lugano to Bristol City
Ellie Hack – Brighton & Hove Albion to Lewes
Coral-Jade Haines – Tottenham Hotspur to Crystal Palace
Pernille Harder – Wolfsburg to Chelsea
Sophie Harris – Brighton & Hove Albion to Watford
Kerys Harrop – Birmingham City to Tottenham Hotspur
Laura Hartley – Brighton & Hove Albion to Lewes
Alice Hassall – Aston Villa to Coventry United
Tobin Heath – Portland Thorns to Manchester United
Nora Heroum – AC Milan to Brighton & Hove Albion
Taylor Hinds – Everton to Liverpool
Sophie Howard – Reading to Leicester City
Jeon Ga-eul – Bristol City to Reading
Simran Jhamat – Coventry United to Lewes
Lucy Johnson – Leicester City to Arizona State Sun Devils
Mel Johnson – Aston Villa to Sheffield United
Nat Johnsnon – Leicester City to Sheffield United
Adrienne Jordan – Birmingham City to OL Reign
Inessa Kaagman – Everton to Brighton & Hove Albion
Missy Bo Kearns – Blackburn Rovers to Liverpool (end of loan)
Chloe Kelly – Everton to Manchester City
Alanna Kennedy – Orlando Pride to Tottenham Hotspur (loan)
Jess King – Lewes to Charlton Athetic
Fran Kitching – Liverpool to Sheffield United
Molly Lambert – Sunderland to Durham
Stine Larsen – FC Fleury 91 to Aston Villa
Rachael Laws – Reading to Liverpool
Rose Lavelle – OL Reign to Manchester City
Lee Geum-min – Manchester City to Brighton & Hove Albion (loan)
Lea Le Garrec – Brighton & Hove Albion to FC Fleury 91
Melanie Leupolz – Bayern Munich to Chelsea
Kirstie Levell – Everton to Leicester City
Ruseha Littlejohn – West Ham United to Leicester City
Beth Lumsden – unattached to Charlton Athletic
Matilde Lundorf – Brighton & Hove Albion to Juventus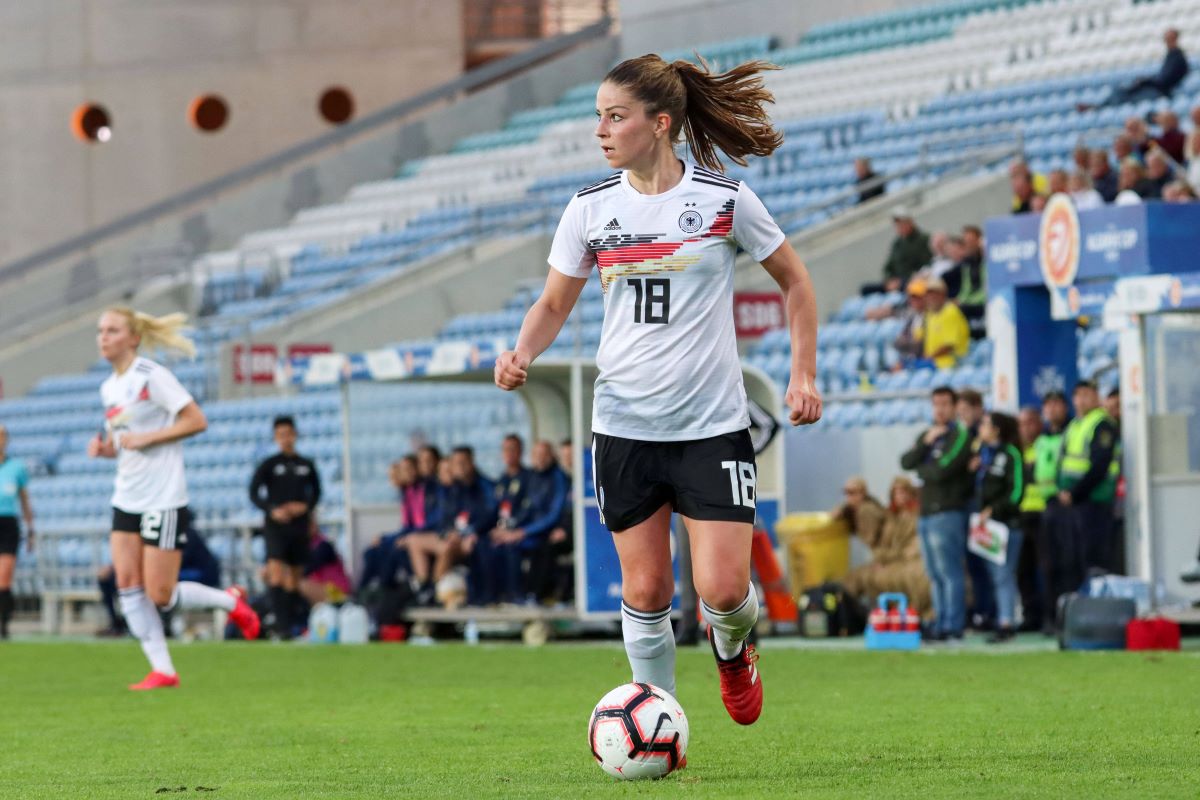 M to R
Chloe McCarron – Linfield to Birmingham City
Hannah McKenzie – Crystal Palace (retired)
Sophie McLean – Tottenham Hotspur to London Bees
Noelle Maritz – VfL Wolfsburg to Arsenal
Sam Mewis – North Carolina Courage to Manchester City
Tessel Middag – West Ham United to Fiorentina
Aurora Mikalsen – Manchester United to Tottenham Hotspur
Emma Mitchell – Arsenal to Reading
Ingrid Moe Wold – Madrid CFF to Everton
Meikayla Moore – MSV Duisburg to Liverpool
Alex Morgan – Orlando Pride to Tottenham Hotspur
Chloe Morgan – Tottenham Hotspur to Crystal Palace
Esme Morgan – Everton to Manchester City (end of loan)
Ffion Morgan – Coventry United to Crystal Palace
Jade Moore – Reading to Orlando Pride
Anna Moorhouse – West Ham United to Bordeaux
Christie Murray  -Liverpool to Birmingham City
Alli Murphy – UMF Sefloss to London City Lionesses
Nor Mustafa – Eskilstuna United to West Ham United
Jamie-Lee Napier – Chelsea to Birmingham City (loan)
Kate Natkiel – Brighton & Hove Albion to Crystal Palace
Erin Nayler – Bordeaux to Reading
Charlotte Newsham – Manchester United to Blackburn Rovers
Leigh Nicol – Charlton Athletic to Crystal Palace
Hayley Nolan – Connecticut Fusion to London City Lionesses
Denise O'Sullivan – North Carolina Courage to Brighton & Hove Albion
Maz Pacheco – Reading to West Ham United
Aimee Palmer – Manchester United to Bristol City
Poppy Pattinson – Bristol City to Everton
Lauren Perry – Blackburn Rovers to Forfar Farmington
Ramona Petzelberger – SGS Essen to Aston Villa
Pauline Peyraud-Magnin – Arsenal to Atletico Madrid
Georgia Popple – Leicester City to Coventry United
Charlotte Potts – Sunderland to Hibernian
Ella Powell – Lewes to Charlton Athetic
Anke Preuss – Liverpool to Vittsjo
Christen Press – Utah Royals to Manchester United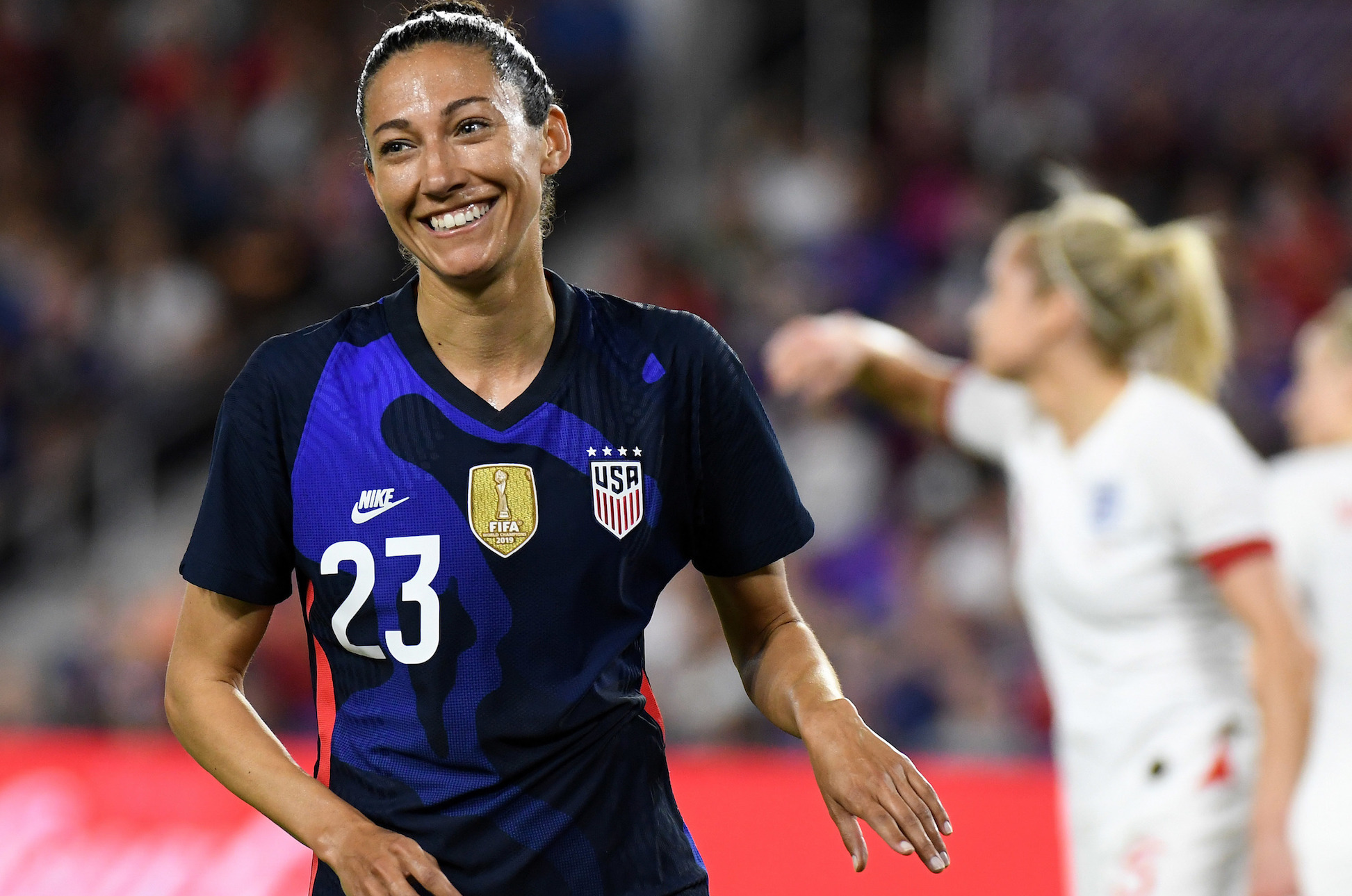 Atlanta Primus – California State University to London City Lionesses
Jemma Purfield – Liverpool to Bristol City
Lilly Pursey – Chelsea to London City Lionesses
Louise Quinn – Arsenal to Fiorentina
Laura Rafferty – Brighton & Hove Albion to Bristol City (loan)
Emily Ramsay – Sheffield United to Manchester United (end of loan)
Jade Richards – Aston Villa to Blackburn Rovers
Katie Robinson – Bristol City to Brighton & Hove Albion
Alessia Russo – North Carolina Tar Heels to Manchester United
Ella Rutherford – Leicester City to Bristol City (end of loan)
S To Z
Vyan Sampson – London City Lionesses to West Ham United (end of loan)
Tatiana Saunders – Thonon Evian Grand Geneve to Lewes
Jenna Schillaci – Tottenham Hotspur (retired)
Rikke Sevecke – FC Fleury 91 to Everton
Caroline Siems – Turbine Potsdam to Aston Villa
Diana Silva – Sporting CP to Aston Villa
Julia Simic – West Ham United to AC Milan
Olivia Smith – West Ham United to London Bees
Nicoline Sorensen – Brondby to Everton
Lucy Staniforth – Birmingham City to Manchester United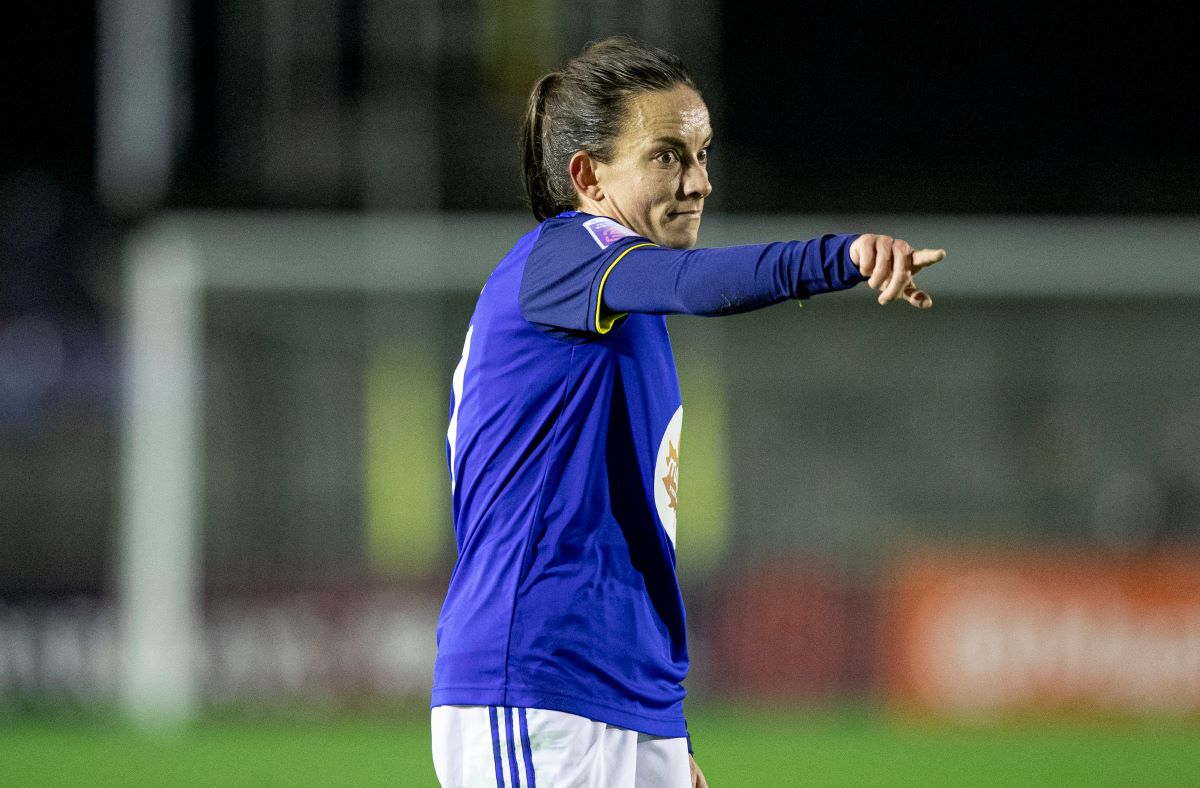 Katie Startup – Charlton Athletic to Brighton & Hove Albion
Fran Stenson – Blackburn Rovers to Arsenal (end of loan)
Kateřina Svitková – Slavia Praha  to West Ham United
Marianne Taho – Arsenal) to London Bees
Jodie Taylor – OL Reign to Lyon
Amalie Thestrup – Roma to Liverpool
Samantha Tierney – Sheffield United to Leicester City
Georgia Timms – Oxford United to Lewes
Destiney Toussaint – unattached to Birmingham City
Ini Umotong – Brighton & Hove Albion to Vaxjo
Lisa-Marie Utland – Reading to Rosenborg
Emily van Egmond – Orlando Pride to West Ham United (loan)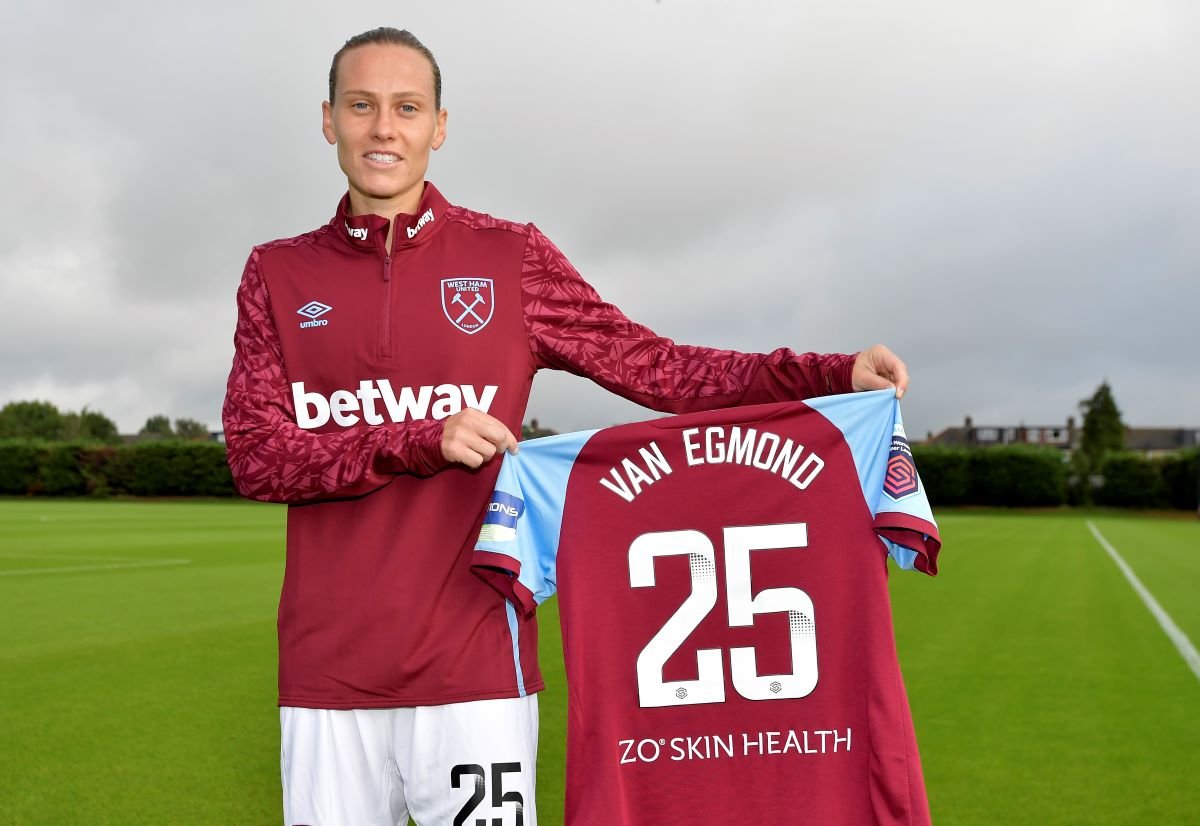 Shauna Vassell – Arsenal Academy to Charlton Athletic
Katrine Veje – Arsenal to Rosengard
Brianna Visalli – Birmingham City to Houston Dash
Sophie Walton – Nottingham Forest to Sheffield United
Phoebe Warner – Aston Villa to Coventry United
Lisa Weiß – Lyon to Aston Villa
Fern Whelan – Brighton & Hove Albion (retired)
Lydia Williams – Melbourne City to Arsenal
Rachel Williams – Birmingham City to Tottenham Hotspur
Ellie Wilson – London Bees to Sheffield United
Ingrid Moe Wold – Madrid CFF to Everton
Lily Woodham – Charlton Athletic to Reading (end of loan)
Lotte Wubben-Moy  – UNC to Arsenal
Tessa Wullaert – Manchester City to RSC Anderlecht
Megan Wynne – Tottenham Hotspur to Bristol City
Shae Yanez – Santa Teresa to London City Lionesses
Shelina Zadorsky – Orlando Pride to Tottenham Hotspur (loan)
FA update on provisions for grassroots football during COVID-19 outbreak