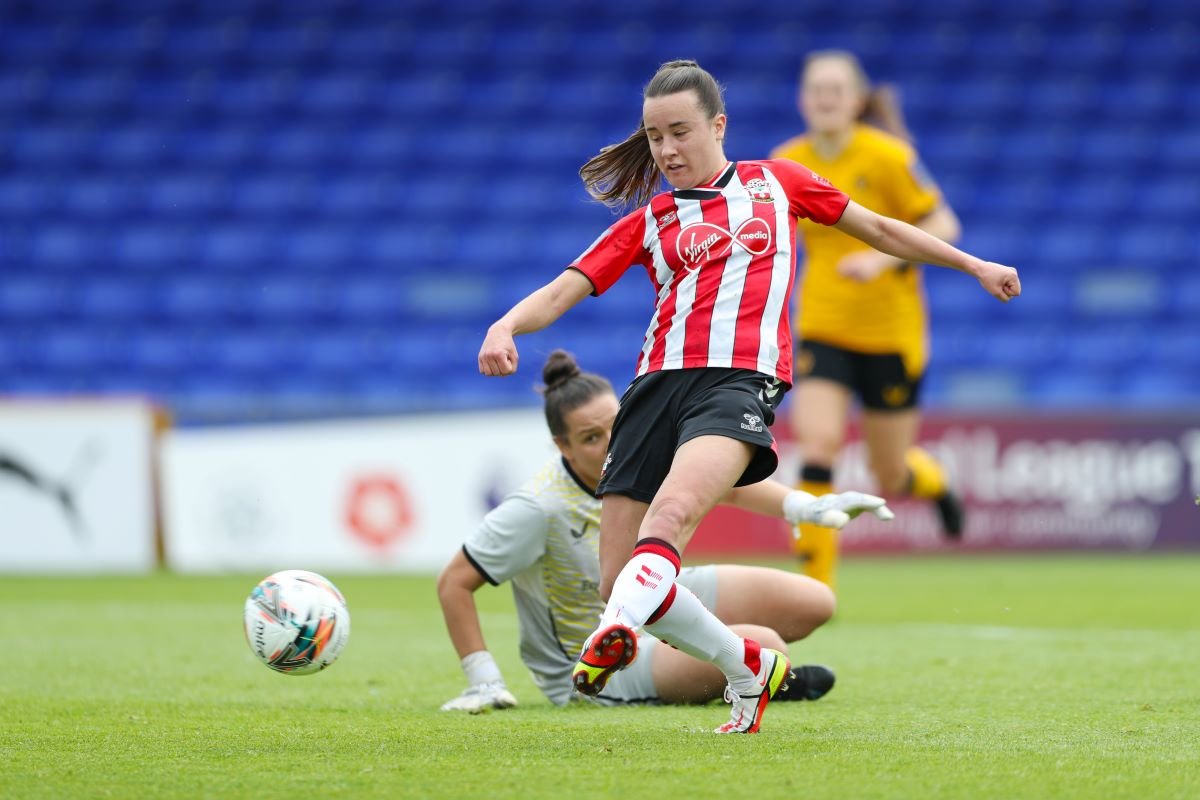 Southampton won the FA Women's National League Championship Play-Off with a 1-0 victory over ten-player Wolves.
Southampton's Lucia Kendall had the game's first chance from Sophia Pharoah's clever pass but goalkeeper Shan Turner turned it over the top.
Beth Merrick had a goal-bound shot blocked for Wolves soon after but Saints went in front midway through the half, as Georgia Freeland picked out Pharoah who rounded the keeper to slot into an empty net.
Turner touched a Kendall free kick into the post and Alice Griffiths missed a great chance by putting the rebound over the bar.
Wolves were down to ten before the break, when Kelly Darby was sent off for her challenge on Alisha Ware.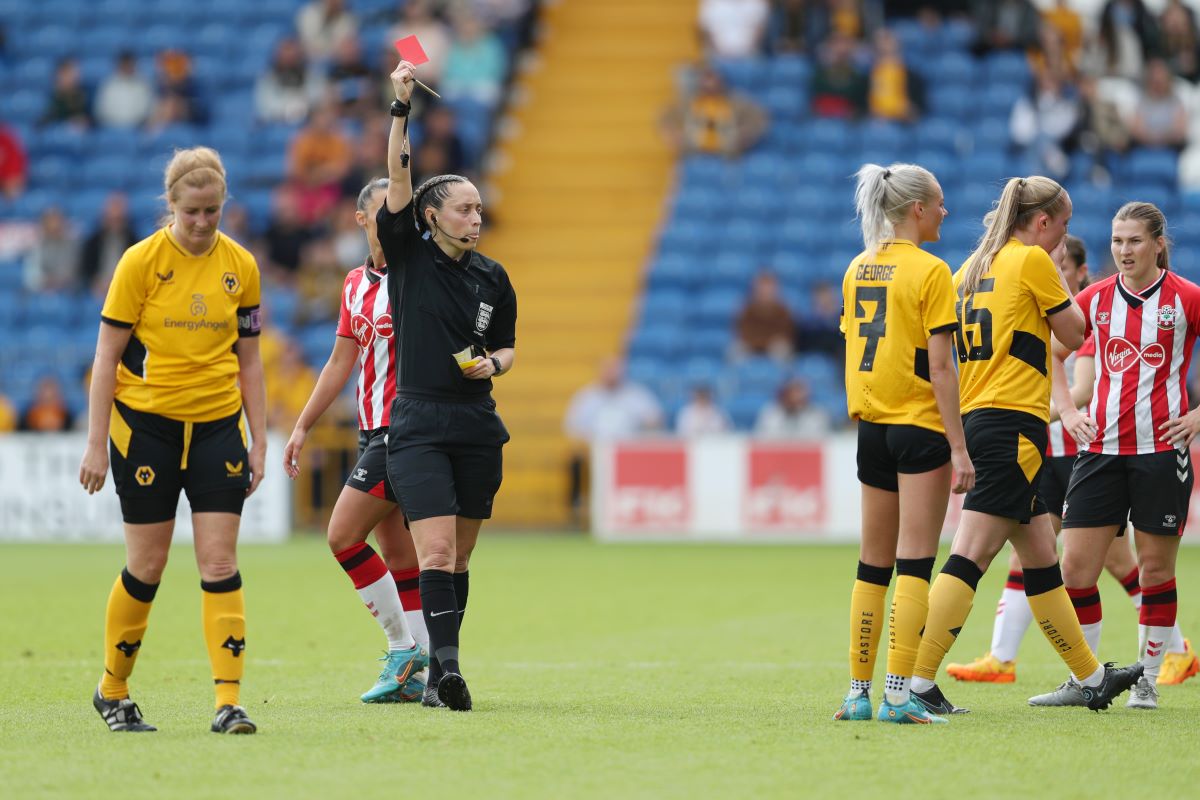 Wanderers stayed in the game despite being a player down but the closest they got was an Amber Hughes shot on the turn, which keeper Kayla Rendell collected comfortably.
Katie Rood came off the bench for the Saints and had a couple of chances for the Saints, while in stoppage-time Tammi George knocked Wolves' last chance over the bar.