We caught up with Lyon's and the #Lionesses' flying full-back Lucy Bronze and boss Phil Neville at their hotel base in Nottingham ahead of the exciting match-up with Brazil at Meadow Lane on Saturday (12.30pm ko) and Tuesday's 'friendly'* against Australia at Fulham FC's Craven Cottage on Tuesday. Here's some of the thoughts from the happy camp…
*Lucy pointed out that there are no such things as 'friendly' matches for England, they want to win them all.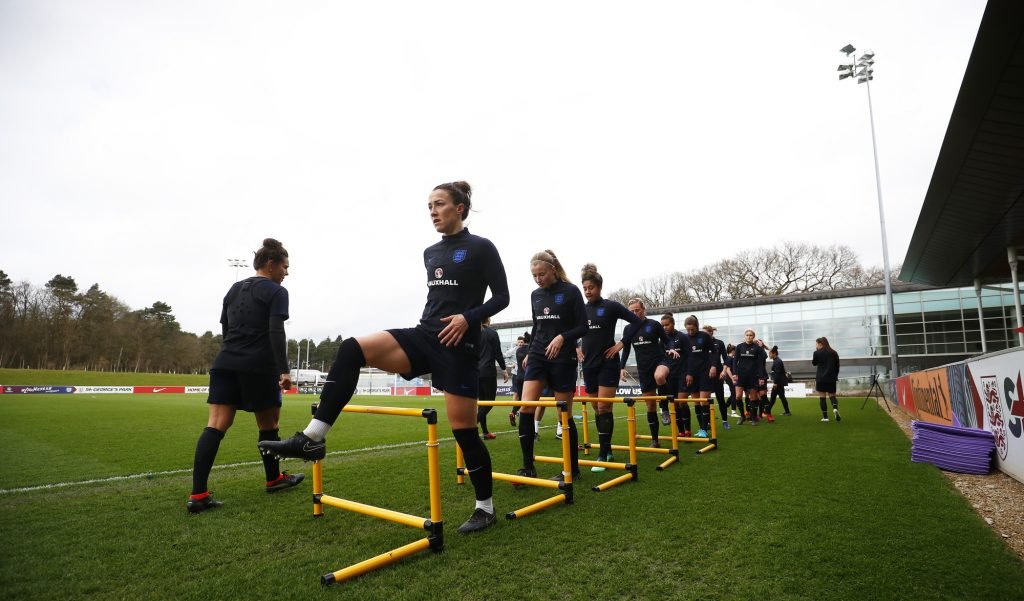 Lucy Bronze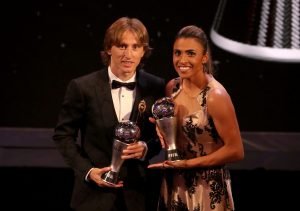 On Marta:
Marta has been the player over the past generation that people have always looked up to and she's always been there as one of the best. She will go down as a legend when she does come to the end of her career. It's exciting to play against her tomorrow and this Brazil team that I've never played against – they're one of the teams that I've always wanted to play against. I had a list at the beginning of my career, with all of the players I wanted to play with and against and she's the last one left on that list. I'm finally going to tick it off!
On whether they will try to stop Marta:
We're the type of team that we've got so many good individuals that we just need to focus  on ourselves. Of course we will respect the fact that they've not just got Marta but other players – I played against Formiga of Paris Saint-Germain last year and she's still a top, top player – and they're going to play their way but equally, so are we. I wouldn't expect one of their players to man-mark one of ours and we're not going to either, we're going to play to our strengths and play our game.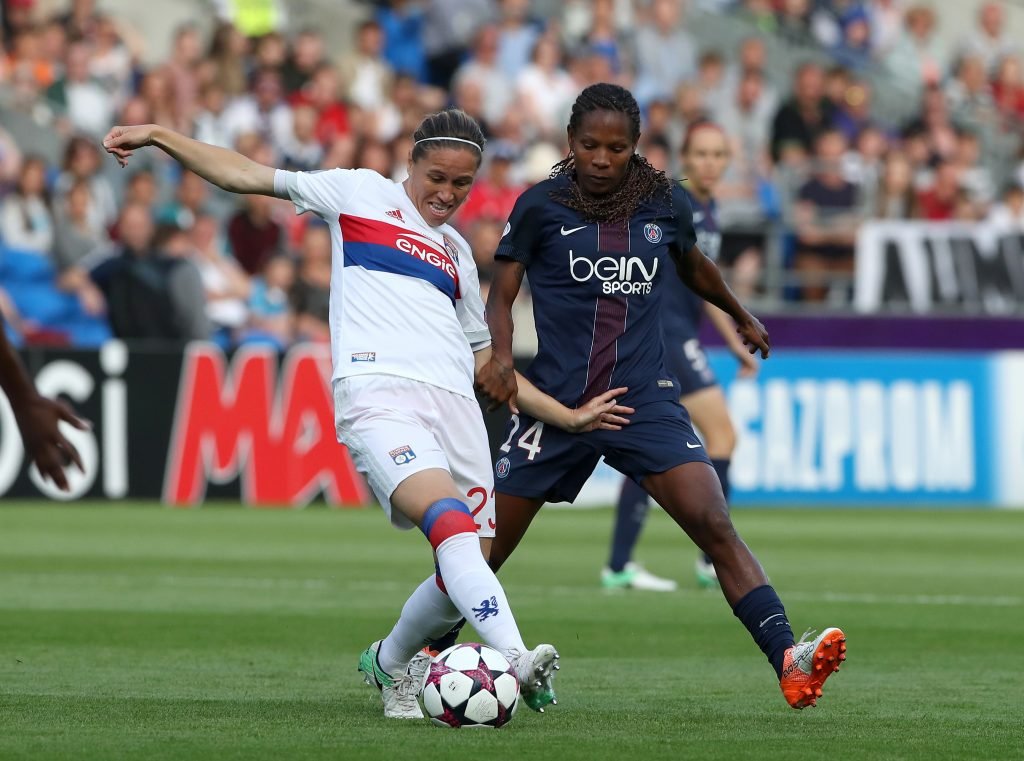 On the incredible 40 year old Formiga, who could be heading to her seventh Women's World Cup next summer:
I only played against her last year, that's the only time I've played against her. I've always heard things about her and I have so much respect for her. She's at the top of her game still. Not just technically but physically. She's one of the only players where I feel like I've been roughed up! She really is a specimen and it's a credit to her because she's a little bit older now but she's just relentless and I think everyone will be talking about Marta but she's one of the players that we need to have a look at and respect tomorrow.
It's funny, I actually spoke to Formiga in Portuguese* in that game – she doesn't speak French or English – and she just ignored me! 
*Lucy's dad is Portuguese, if you didn't know.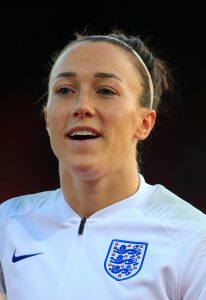 On whether she watched the Team GB win over Brazil in front of over 70,000 at Wembley in 2012:
Yeah, I think I was injured at the time. I watched it on TV, it was when Steph [Houghton] scored and it was an important game for them but it was so long ago and both teams have changed a lot since then: the personnel, the styles of play, everything has changed so much. It's been a long time coming that we've had a chance to play a team like Brazil. Hopefully it will be exciting, similar to the last time they were here.
On whether she watched Ludmila Da Silva do the damage against Manchester City in the UWCL over the past few weeks:
I watched both games on Facebook and she's pretty quick and she did really well. She might not even play, that's the level of Brazil and international football. Speed is her strength. We've dealt with speed before, Alex Morgan for example is full of pace, and we've handled that so I don't think this will be any different.
On this being their first game in England (other than the Wales qualifier in April) for almost a year:
We're excited for these games. Hopefully we can get a big crowd. We've still got more tickets to sell but it's two good grounds, with a lot of history [some history with women's football as well], and everyone is really excited to play at Fulham too. [GET YOUR TICKETS AND GET TO FULHAM PEOPLE! – SK Ed)
On playing against non-European teams:
I'm excited to play a South American team because it's that flair, nice football, pleasing on the eye. Hopefully they play well and that makes us play well too. I didn't play against Colombia in the 2015 World Cup and we won the game but I really did enjoy watching them play, some of their players were really tricky and skilful and it's nice to see that in the women's game.
It's so important to play against non-European teams – the styles are so different. At the World Cup, they're the games where everything is so different. I was talking to one of the girls about Champions League, you can be strong in your league but going and playing different teams in their own countries, their tactics and physicalities are so, so different. So before a World Cup it's important that we do play against the top, top, teams from outside of Europe. At the She Believes Cup, for example, we get to play against the U.S., which is vital because it's such a different test.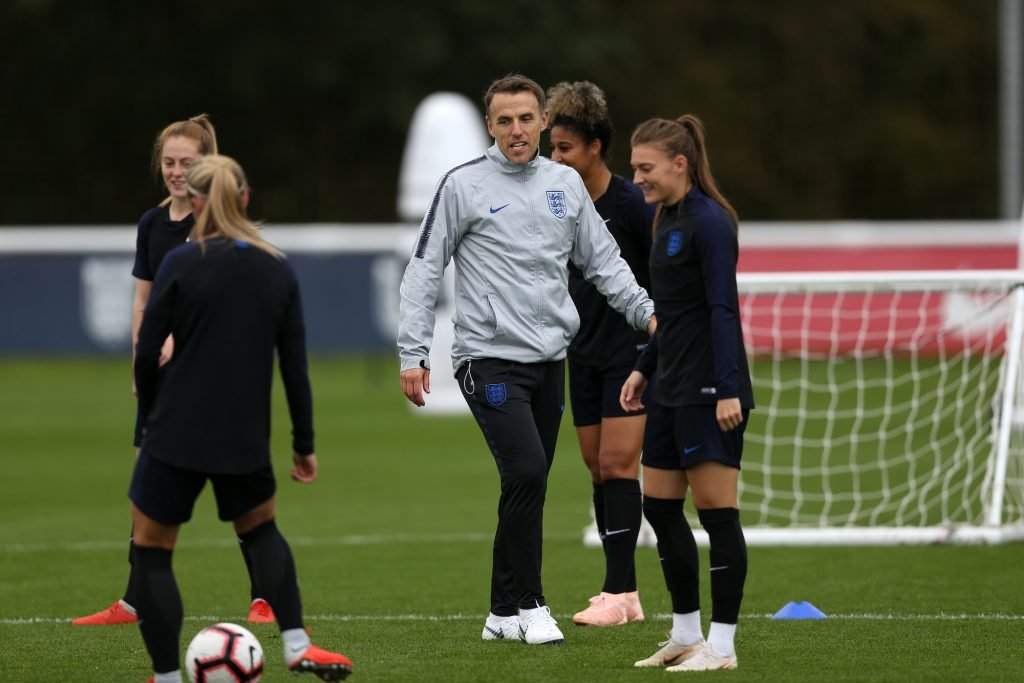 PHIL NEVILLE
On playing teams with non-European styles:
It's important. Over the next two games we're playing teams from different continents. We're playing a team tomorrow with a typical Brazilian style with a front four that would probably get into most teams in the world, they play 'off-the-cuff', they play a bit loose but they're the type of team that could score two or three on any day. And then on Tuesday we're playing a team [Australia] that I think are probably the fastest improving team in terms of their growth and their player pathway. They're physical and have a really good system, a really good spirit and physicality. It's two different types of teams and tests, that we wouldn't get from European qualifying games and when we go to the World Cup that will be about experiencing different types of styles. By next June (hopefully over the next nine months), we will have played 9-10 teams that are going to the World Cup and will have learned how you play against these teams, their strengths and weaknesses and experienced it. So it will make preparing for it much easier.
On enjoying the challenge of preparing for different type of team:
The qualifying games I found really difficult to prepare for because say, Bosnia, Kazakhstan and even Wales to an extent, they all played this 'low block' system – we talk about in and out of possession at The FA now – 98% of our work was in possession because we were going to have 98% of the ball. So this week there's been a really good balance between my defenders, playing out from the back, testing them 1v1s, so it's going to expose what we're going to be like defensively and how we react under pressure and it's meant that we've probably had to spend more time, as a staff, on the details. When we play 'a Bosnia' it's literally about 'how we break down this wall?' and this game is 'how do we break down a team and how do you keep the ball?' so it's probably felt like a normal preparation for a game, as opposed to how some of the qualifiers were.
I'm actually really excited to see our back four play against Brazil because they play 4-2-4, so we've worked all week on 1v1s, 2v2s, 3v3s and 4v4s and tomorrow is a test. They won't be isolated hopefully [knowing the speed of players like Ludmila and their other forward threats] but as a team we're going to have to defend really well to win the game.
On qualification being assured and how preparation steps up a level for next June:
Our mindset is 'can we play in the pressure of a World Cup final or a semi-final', the critical moments are what we're training for and that's why we are training and stressing the players and working them hard on 1v1s. In the group games we will probably know what we are coming up against but once you get through the group stages it's the critical moments of playing under pressure. We've ramped everything up this week and we're talking: every pass, everything we do has to be World Cup standard and we're talking about finals, semi-finals, and when it really matters.
Match Details:
England v Brazil
A Women's International
12.30pm, Saturday 6 October
at Meadow Lane
WATCH: BT Sport 1 from 12.15pm
LISTEN: England v Brazil, 12:25 BST (BBC Radio 5 live sports extra)
Just for your handy info, here's the BRAZIL SQUAD:
Goalkeepers
Bárbara – Kindermann (Brazil)
Aline – Tenerife (Spain)
Defenders
Mônica – Orlando Pride (USA)
Bruna Benites – Meizhou Huijun (China)
Rafaelle – Changchun Volkswagen (China)
Tayla – Santos (Brazil)
Rilany – Atlético de Madrid (Spain)
Letícia – SC Sand (Germany)
Fabiana – Wuhuan Chedu (China)
Tamires -Fortuna Hjorring (Denmark)
Midfielders
Andressa Alves – FC Barcelona (Spain)
Formiga – Paris St Germain  (France)
Thaisa – Milan (Italy)
Andressinha – Portland Thorns USA)
Camila – Orlando Pride USA)
Marta – Orlando Pride (USA)
Forwards
Debinha – North Carolina Courage (USA)
Kerolin – Ponte Preta (Brazil)
Adriana – Corinthians (Brazil)
Raquel – Ferroviária (Brazil)
Ludmila – Atlético de Madrid (Spain)
Geyse – Benfica (Portugal)