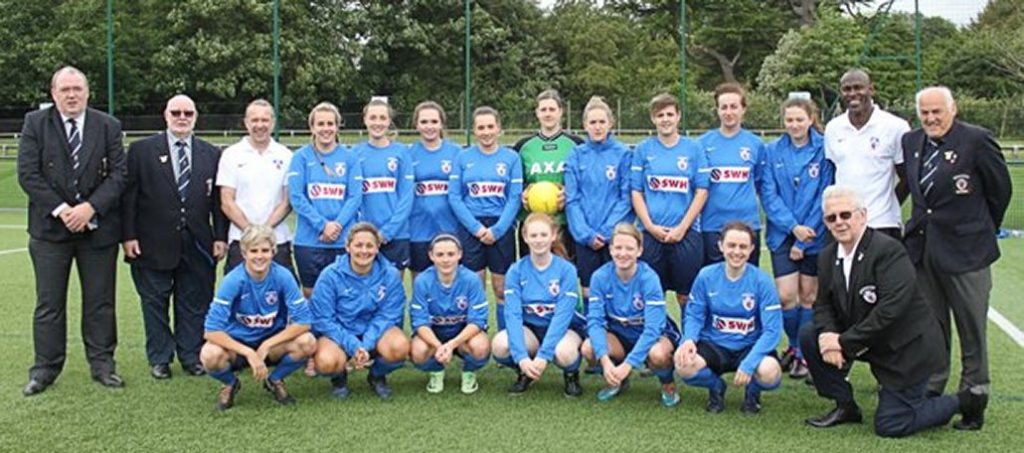 Devon began their defence of the South & West Counties Championship title on Sunday in an 8-1 drubbing of Dorset at Newton Abbot.
With two 7-2 defeats to date, the last thing Dorset needed was to go behind early on but Chloe Driscoll had Devon in front after only 2 minutes.
Although Becky Narramore burst into the box to equalise, the hosts soon restored their lead through Britany Harris, after Driscoll rounded the goalkeeper.
Jamie Devine cleared off the line for the visitors and Lottie Napier denied Devon's Becky Turner with a fine save but the game started to slip away from Dorset in first half stoppage time.
After winning a penalty which Nat Matthews hammered home, Driscoll calmly netted her second of the game for a 4-1 interval lead.
A goalmouth scramble 6 minutes after the restart saw Macole Beckham stab the ball home and Turner made it 6-1 midway through the half.
Jordan Davy stroked home number seven from the edge of the box and Driscoll completed her hat-trick with a looping header.
The margin of victory puts holders Devon second in the table, three points behind Gloucestershire but with a game in hand. The next match is on Tuesday, when the leaders visit Wiltshire.
Photo – devonfa.com