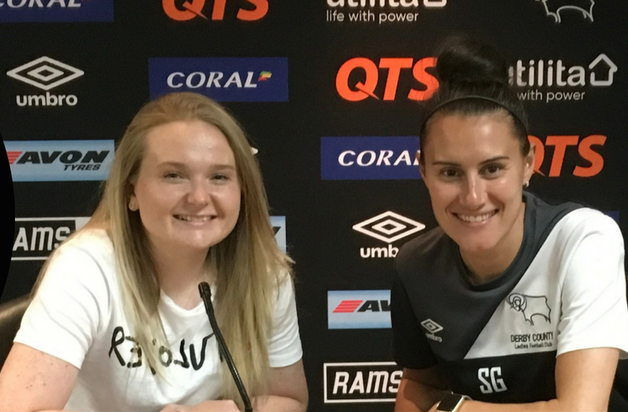 National League North side Derby County have brought in Jodie Redgrave from Brighouse Town, after the young attacker scored four goals against the Rams in two cup matches last season.
Manager Sam Griffiths told DCLFC Media: "We played against Brighouse twice last season and she was the absolute stand out player on the pitch on both occasions.
"Not only finishing top goal scorer in her league last year she also finished with the most assists, which probably tells you quite a bit about her as a player.
"Jodie again adds strength and depth to our forward line which is going to be vitally important over the course of the season and I have no doubt that she will fit in with the group and link up well and fully deserves a shot higher up the women's football pyramid."
Having scored over 70 goals across the last two seasons for Brighouse, Redgrave is keen to test herself at the highest level but admitted it was a hard decision to leave the National League Northern Division 1 side.
"It was a really tough decision and I had to pluck up the courage to ring my manager at Brighouse and tell them but after speaking with Sam … it was an opportunity I couldn't really turn down.
"Naturally, leaving Brighouse was going to be a hard decision, I've got some of my best friends their but I felt the time was right for me and to give myself a new challenge and push myself and see how far I can take my career.
"I know my own strengths and weaknesses and I'm under no illusions it's a step up but I have an eye for goal and I won't stop doing what has got me the goals so far."