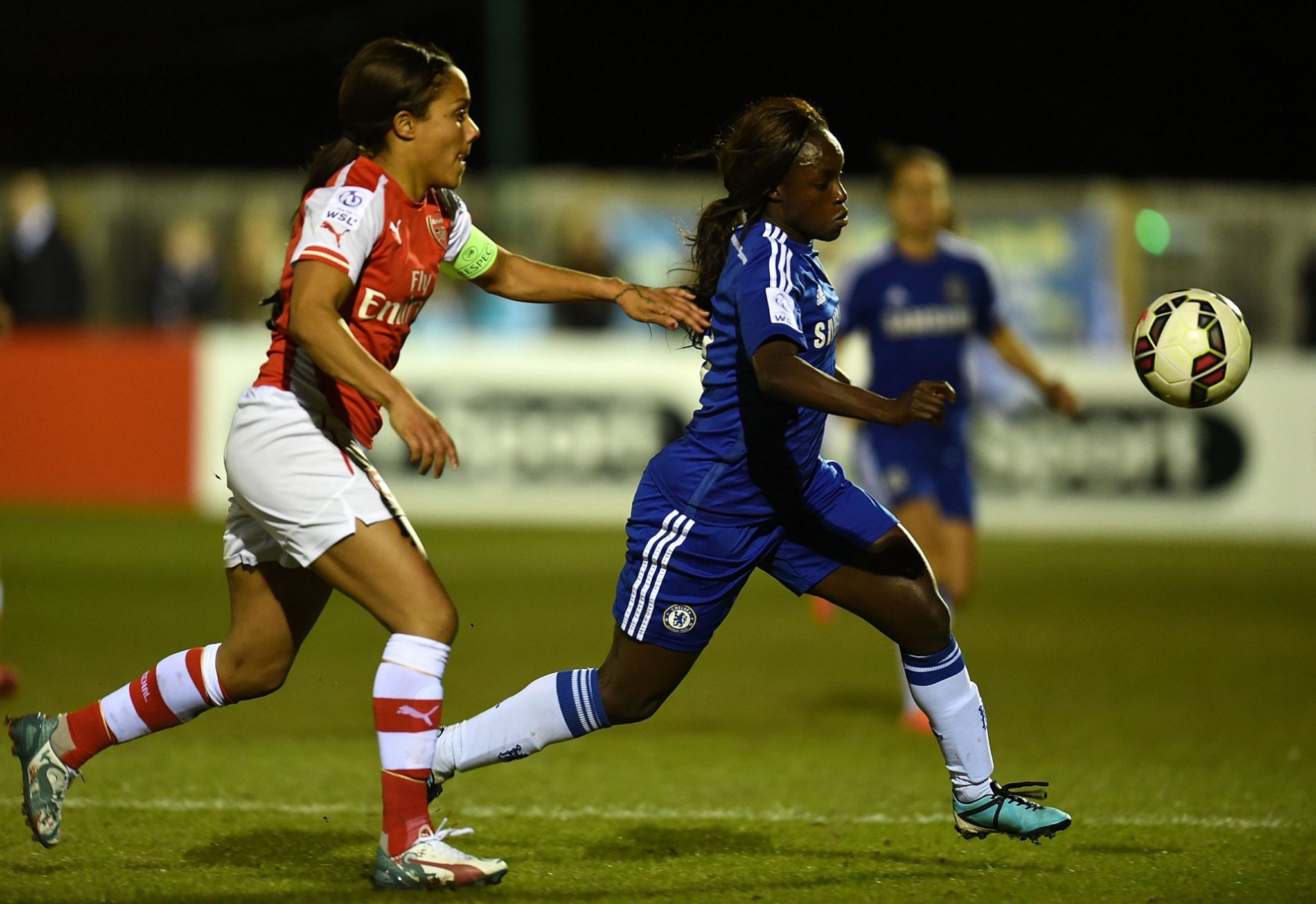 By Kieran Theivam
The men's World Cup. Seen as the greatest sporting extravaganza on the planet, and it's very much in full swing.
But while Ronaldo scores scintillating hat-tricks, and Harry Kane last minute winners, two women have grabbed a number of the headlines – and deservedly so.
Alex Scott and Eni Aluko are in Russia as pundits and have received widespread praise for their enthusiastic, insightful and confident analysis. But should we really be surprised?
With over 240 England caps, World Cups, European Championships and an Olympic Games between them, Scott and Aluko have seen it all.
They've played in high pressure environments, achieved the highest highs and suffered the lowest lows. As the women's game has grown, they've also come under more scrutiny – just ask Aluko about World Cup 2011.
I've just read an article on The i's website claiming that having Aluko and Scott as pundits for the men's World Cup is like having a netball player analyse a basketball match!
The last time I looked, women's football was eleven a side, the objective is to score more than your opposition – same as the men's. Netball and Basketball are completely different games, and doesn't even have the same number of players on a team.
The women's game for reasons we are all very aware of, will always be slower and less physical than the men's game. We know that, the players know that, they're not trying to claim the game is played at 100mph.
But it's important to remember that many for the last few years, including Aluko and Scott, have been full-time professionals, training every day, working with experienced (and highly qualified) coaches. Tactically, the game has matured significantly and players are more in tune with strategy and the need to adapt to different styles.
Both players have been involved in a World Cup semi-final. Did England get there by chance? By luck? No, Mark Sampson and his players used tactical knowledge to overcome teams including the hosts Canada, and were inches away from making the final in 2015.
Getting ready for #FootballFocus with @AlexScott & Matt Upson. We're on @BBCWorld at 12:30 GMT ? pic.twitter.com/QsRb62GpRO

— Dan Walker (@mrdanwalker) June 18, 2018
It's not just here that former players from the women's game are excelling. England legend Kelly Smith has been a regular this World Cup on Fox Sports' coverage in the United States, and has just had her role boosted to the station's main coverage after initially featuring on the nightly round up shows. Former US international, Aly Wagner, who has won Olympic Gold Medals, has also become the first woman to co-commentate on a men's World Cup, and is receiving rave reviews for her insight.
Aluko and Scott have earned their stripes, and this isn't the first time they've done television either, so we really shouldn't be surprised they appear comfortable in front of the cameras. Aluko was part of ITV's coverage for the men's EUROs in 2016 and Channel 4's at the women's EUROs last year, while Scott is everywhere at the moment, and pretty much sacrificed her final season at Arsenal to focus on her media career.
Are you ready for the World cup 2018?!?!…. We are?⚽?? @itvfootball w/ @JacquiOatley & Ryan Giggs???? #WomenInFootball pic.twitter.com/VaAKvAcyEi

— Eniola Aluko (@EniAlu) June 14, 2018
My point is, we shouldn't be surprised by Scott and Aluko and their gender shouldn't even be a factor when giving their analysis. One is a qualified broadcaster, the other a qualified lawyer. They're articulate and smart, and they played the game long enough to combine that intelligence with their well-developed football brains. Many, including myself, male journalists who have never played the game at the highest level, give their views and analysis, and nobody bats an eyelid. But two women who have played in major tournaments give theirs, and to some, that's wrong! That doesn't make sense to me.
Let's not see them as female pundits. Let's just see them as pundits – and very good ones they are too.