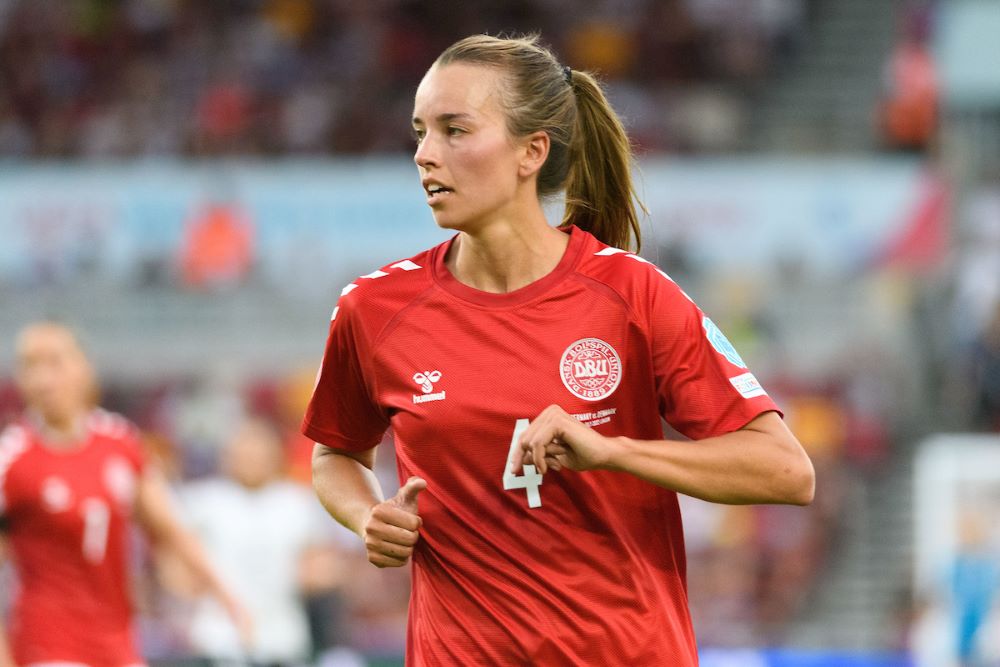 Lots of BWSL players will take on top ranked opposition in this international window as they prepare for next summer's Women's World Cup and Everton's Danish contingent are among them.
We caught up with Denmark and Toffees centre-back Rikke Sevecke for a quick-fire chat ahead of their friendly with Australia at Viborg Stadium today (Tuesday), writes CATHERINE ETOE.
SK: How are you feeling ahead of the match, Rikke?
RS: I'm feeling very good, it's going to be an exciting match. We played Australia like a year and a half ago and I scored in that game and we won 3-2. It's always nice to score especially as a defender, you don't really do that as much.
SK: What's the mood in the camp?
RS: It's good, we have a really good group of people and get along really well. We try to socialise a lot, we have a big room where we can play games and watch football and do whatever.
SK: How important is it to face good quality opposition these next few months?
RS: It's so important especially as there are only friendlies before the World Cup so every match counts, it's very important we play teams like Australia.
SK: How great was it to play Brazil at Denmark's national stadium in front of a record crowd of 21,542 earlier this year?
RS: It was just amazing to be there, the first time the women's team were playing in the big stadium. It was important for women's football and a great opportunity for the whole team to show what we can do as a team. The fans were really happy for us and were very supportive, there were so many people there.
SK: You've been ever-present under manager Lars Søndergaard, what do you bring to the team?
RS: Just a bunch of experience, quality on the ball and defensive wise, good at being there but I don't like to brag about myself so…
SK: What does Lars bring?
RS: Experience and knowledge from men's football and he has been with us a lot of years now so he knows everyone and how to put the team together so we are 100 per cent ready and focused.
SK: You didn't get out of the group at the EUROs but how was that tournament for you?
RS: It was my first big tournament and amazing to be there. The outcome wasn't so great for Denmark but we'll try and get a better one for the World Cup. Every big tournament is a good experience to be in, you learn a lot from it, like how it is to play against the biggest teams – we were in one of the toughest groups, so we'll learn a lot from that.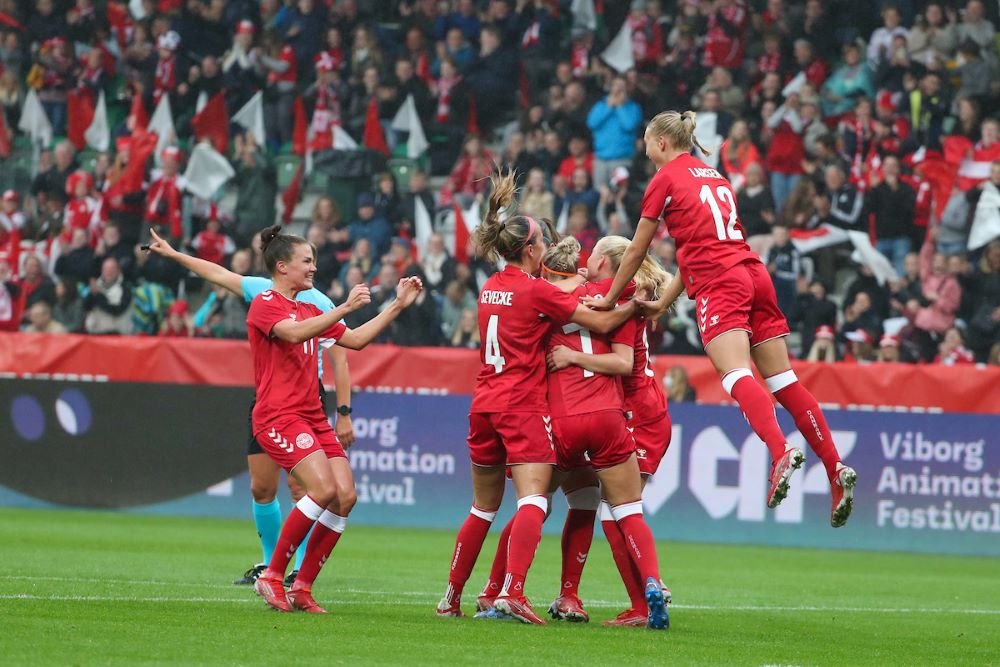 SK: Was it important to bounce back and finish World Cup qualifying with a win over Montenegro?
RS: We were already qualified, but it was so important to get that last win, we didn't want to get beaten in the group, we wanted to get maximum points and be number one. It was important to come back and win that game and do it in a good way as well. Every win brings confidence to the team and if you play well at the same time it brings even more.
SK: So you must be looking forward to the World Cup?
RS: The last time we were at the World Cup was 2007 so going there next year is going to be incredible and it's good for Denmark that we're back there on the biggest stage because that's where we deserve to be.
SK: You'll be straight back at it with Everton after this international break, how's it going?
RS: I really enjoy it, also now when there are so many Danish people as well it brings a different perspective to the team, like the style of play, and obviously I came to another country to experience the country and different people so it's a good mix of both. Also, the English league is so competitive, it's one of the best in Europe and maybe the world.
SK: Any highlights (as if we didn't know!)?
RS: When we played at Anfield against Liverpool – an amazing game in front of 27,000. We won 3-0 so it was really good for the team and for the Merseyside derby.