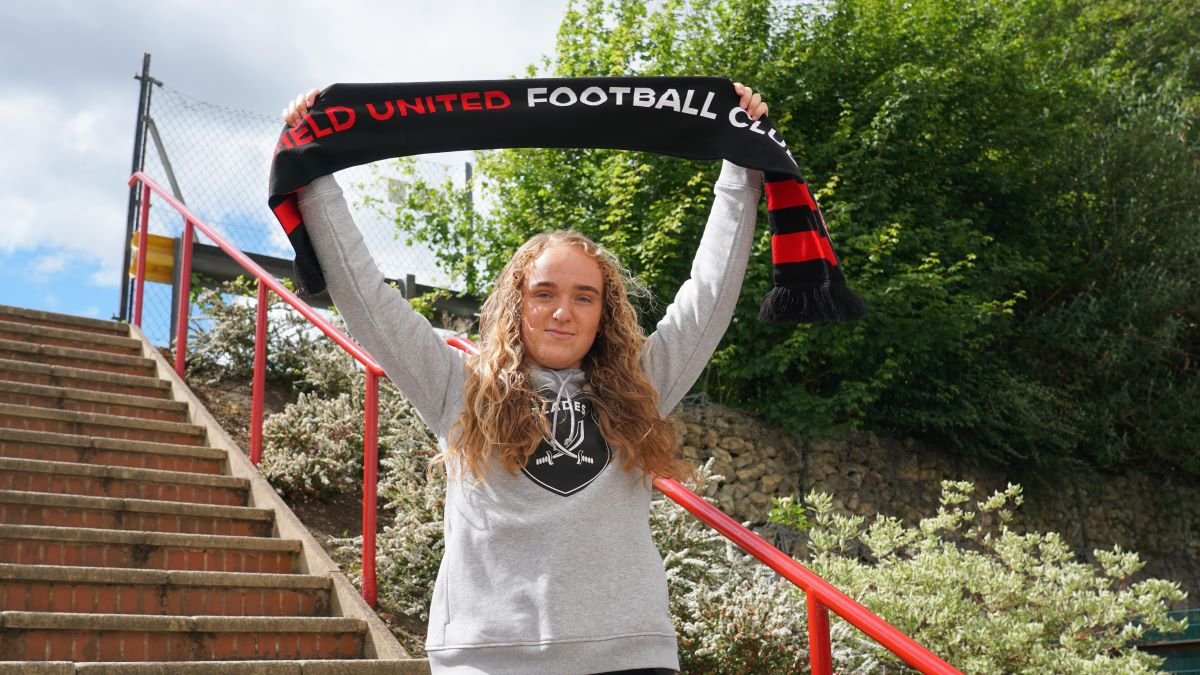 Sheffield United Women have agreed a new contract with versatile defender Lara Miller, who initially joined from Lewes in January.
Miller made two starts, helping the team to two wins and two clean sheets against Bristol City and her former club on the south coast.
Having just turned 20 earlier this month, the former Manchester City and Manchester United youngster has plenty more to come and is looking forward to getting a full pre-season with the Blades under her belt.
"I'm very pleased to have signed for next season and have the chance to build on my time here so far. I'm really grateful to Redders [Neil Redfearn] for giving me the opportunity to join the club in January and trusting me in different roles towards the end of last season.
"It's been good for me to get those few months under my belt as now I feel settled going into pre-season and I'm ready to push on with the team. I'm hungry to play my part in helping the team move forwards and for me to continue growing and learning from all the experience of all the players and staff that I have around me here."
With the ability to also play in midfield, head coach Neil Redfearn is also delighted to tie down one of his exciting young players to a new deal.
"Lara is really young, but she's done great, she's got herself in the team at times and played really well. She can play a few positions, she's got that versatility and game understanding which is really crucial for young players.
"She's been in for some tough games and you don't always notice good traits in games where you're doing well, you notice it in adversity and in tough games she'd led and that's a really good trait in a young player. There's plenty more to come from her."