We spoke with Ardyn Sanderson, a 20-year-old winger with Corby Town Ladies FC, who had a tough season in the East Midlands League Division 1 South but feature an international captain.
SK: Can you tell us a little of your footballing history and any personal high points?
AS: I started football when I was eight years old for Higham Colts in goal. I then joined Kettering FC Ladies and we won the league and cup competitions. I then joined Earls Barton from the age of 16, however, I left after a few months to improve my footballing ability at Blisworth where we had a very strong team, winning the league and other cup competitions. After a season, Blisworth folded and I was asked to join Corby Town and have stayed here since. I was offered a scholarship in America in 2017, however, I didn't accept but I am keeping my options open.
SK: How had your team's season been going before lockdown?
AS: We had ups and downs throughout the season, we came up against some really experienced and tough teams that gave us a challenge. However, it was fun as we were all playing the sport we love. Win or lose, the team gave it their all and that's all that matters.
SK: How did you do against any local rivals in 2019-20?
AS: Playing against local rivals was always a good atmosphere, everyone gave it their all and played to the best of their ability and we gained some good outcomes which lifted the teams moral.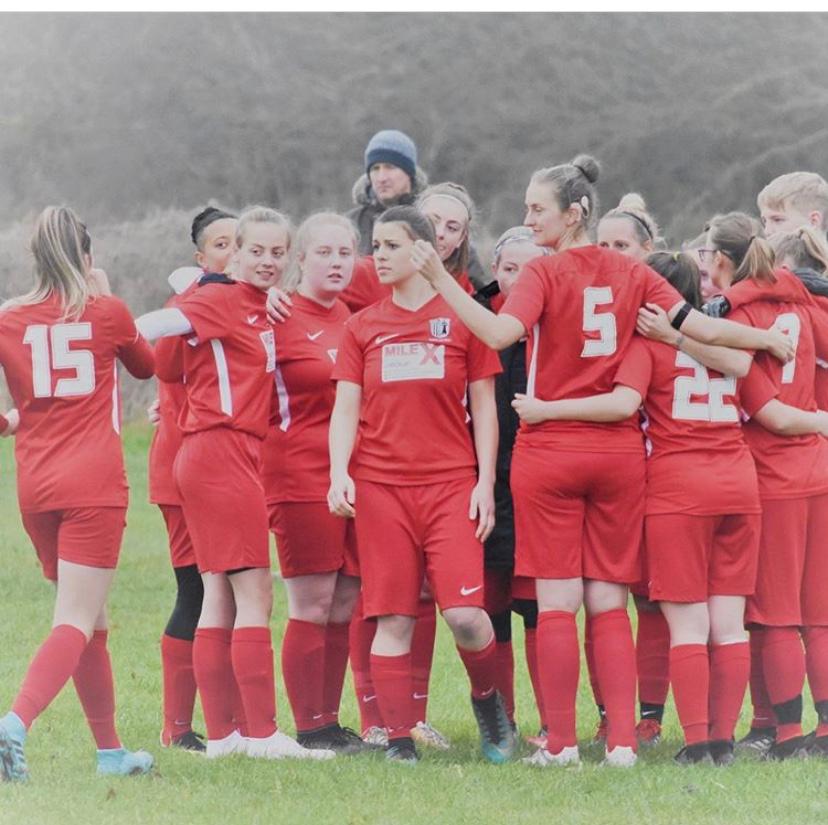 SK: What were your best and worst moments of the campaign?
AS: My best moment would be playing in goal in the cup quarter finals. We equalised and the game went straight to penalties and I saved two or three, leading my team through to the semi finals. The atmosphere was something I will never forget. My worst moment is probably the amount of injuries I have had throughout my footballing life, as I hate not being able to play a sport I have so much passion for. There's nothing worse then sitting on the sidelines not being able to play and help your teammates.
SK: Any rising star, club veteran or stand-out personality we should hear about?
AS: Claire Stancliffe has played for England / Great Britain Deaf Women's football squads since 2007. She has also won four bronze medals at Deaf World Cups, 2011 Euros and 2013 Deaflympics. As well as these amazing experiences and achievements, Claire was also captain for her team at the 2015 Euros and both the Deaf World Cup and Deaflympics in 2016. She has showed lots of strength and courage to get back into football after she suffered an ACL injury, she never gave up and made sure she was back playing in no time. The fact she's come out stronger after her injury just goes to show how inspirational Claire is to everyone. Finally, Claire was awarded the Sky Sports Sportswomen of the Month for July 2016, beating Serena Williams, which she truly deserved for  her determination in getting through such a mentally and physically draining injury.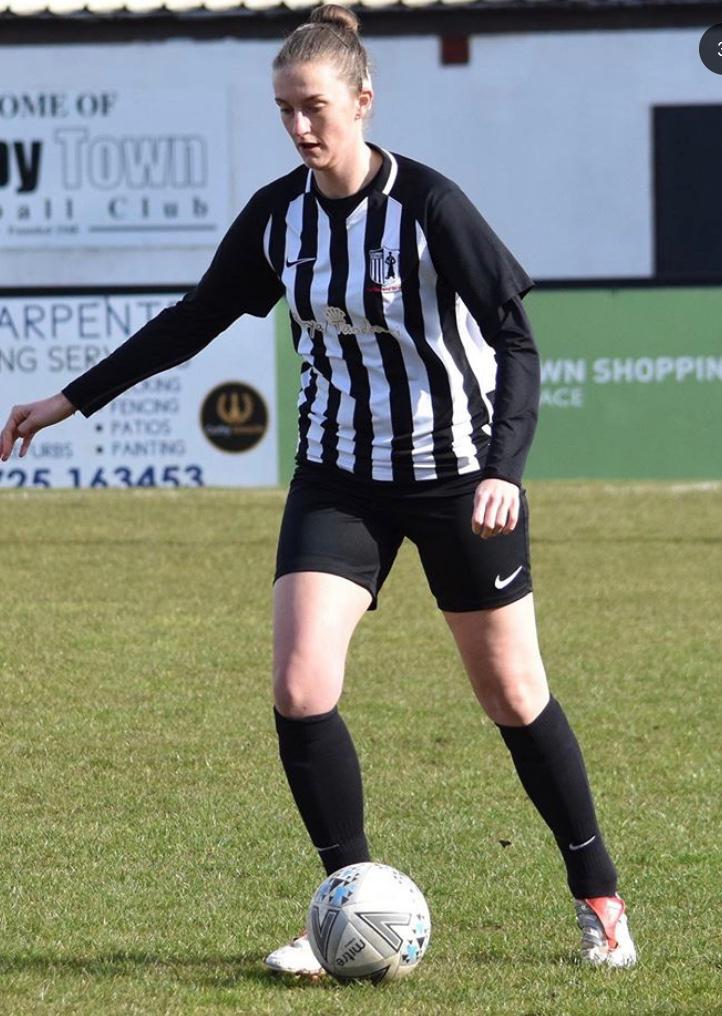 SK: How are you trying to keep fit and fill the void in football?
AS: I have been keeping myself actively fit as possible, whether that is at home, or going for a run. I also play football in my garden where I can still work on some skills and techniques, so I don't lose my touch when were allowed to start the season again.
We want to hear from players of all ages and leagues, so send your own answers and pics to info@shekicks.net.