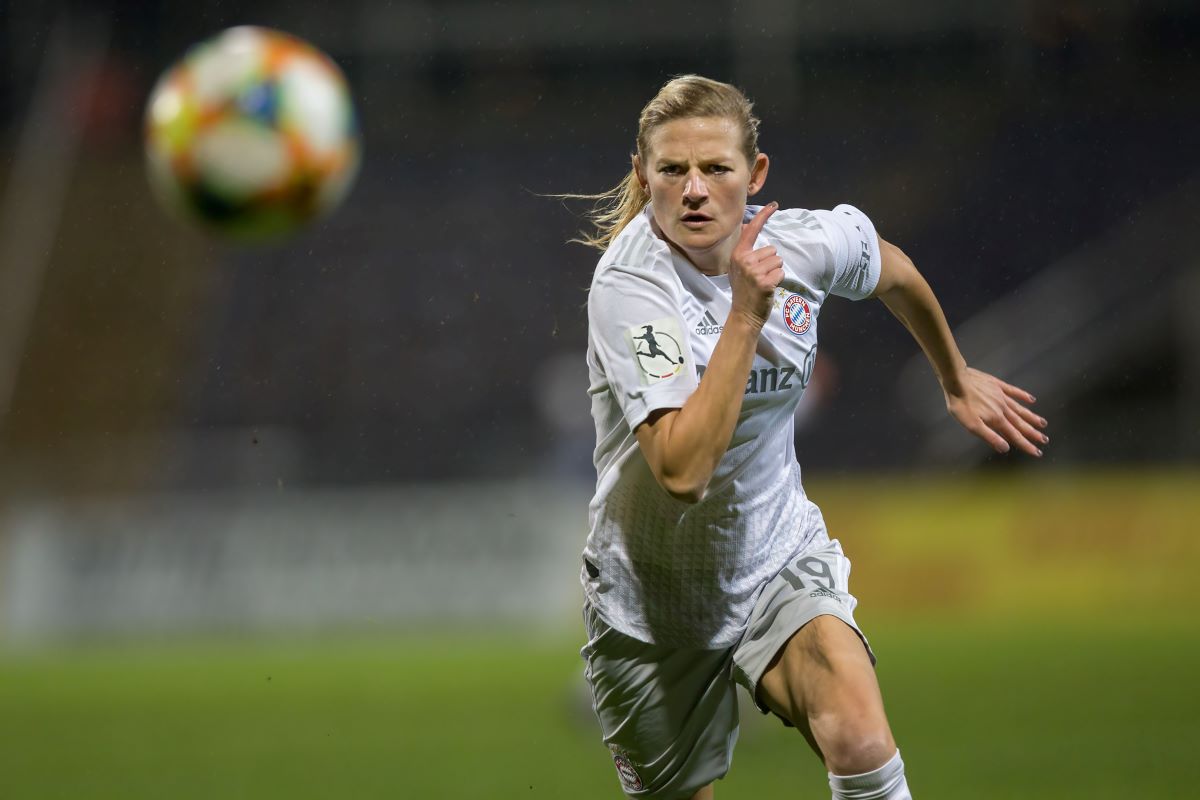 Carina Wenninger, who has made over 180 appearances at Bayern Munich and is close to 100 caps for Austria, spoke to Josh Bunting about her career.
On her hopes for Bayern Munich when football gets back underway, she said: "First of all I hope that all our players stay healthy and don't get injured during this break. Secondly, we want to be successful and win matches as we always do, but that's not the most important issue in these times with the Coronavirus and I hope everybody stays safe during this time."
Wenninger featured for LUV Graz, FC Gratkorn and hometown club SV Thal before making the move to the German giants.
On how she got into the beautiful game, the Austrian International said: "I got into playing football with a friend from school who took me to training and I really enjoyed that, and I also played with my Dad when I was little."
As well as having two Bundesliga titles to her name, Wenninger also has DFB-Pokal and Bundesliga Cup medals in her collection.
On her career highlight to date, the 29-year-old didn't think about the trophies as she said: "My career highlight was playing at the Euros in the Netherlands in 2017, where we reached the semi-final. It was amazing for not only us as players but the whole country."
On their way to the last four, Austria topped their group, pipping France in the process, before knocking Spain out after a thrilling shoot-out in Tilburg. The journey was also to end via the dreaded penalties as Denmark instead progressed to the final.
However, Wenninger has had glory at international level, as she was part of the Austrian squad that lifted the Cyprus Cup in 2016.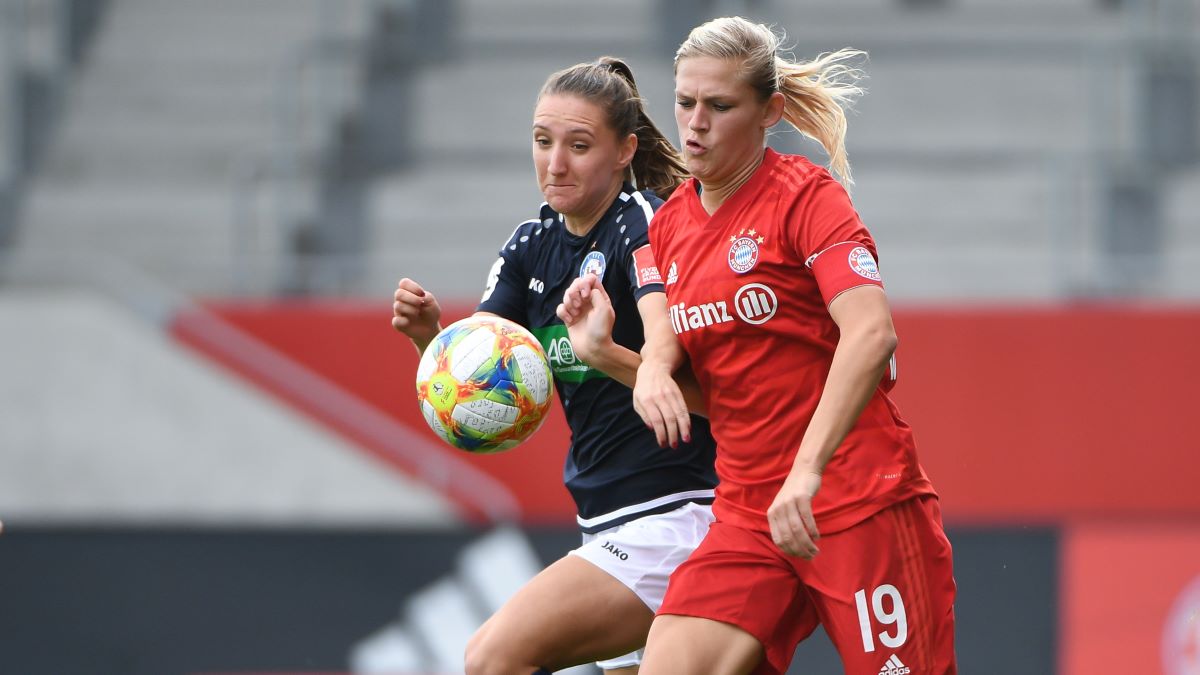 On the growth of German women's football, Wenninger said: "I really don't know if it is growing every year, when I compare it with other countries like England. I still do think there are still a lot of good players in Germany though."
Bayern Munich are currently second in the Frauen Bundesliga behind Wolfsburg and have a Champions League quarter-final against Lyon to play.
On her ambitions for the future at the Allianz Arena, Wenninger explained in a positive manner: "I want to win titles with FC Bayern Munich and I want to play in an environment where people make each other better and push one another to be the best."
On her toughest opponent, the defender said "This is very hard question. There are super good attacking players right now in women's football. Maybe Ewa Pajor of Wolfsburg."
On her advice to up and coming players, she said: "My advice is to enjoy the game and love what you are doing. Always play football with a smile on your face."