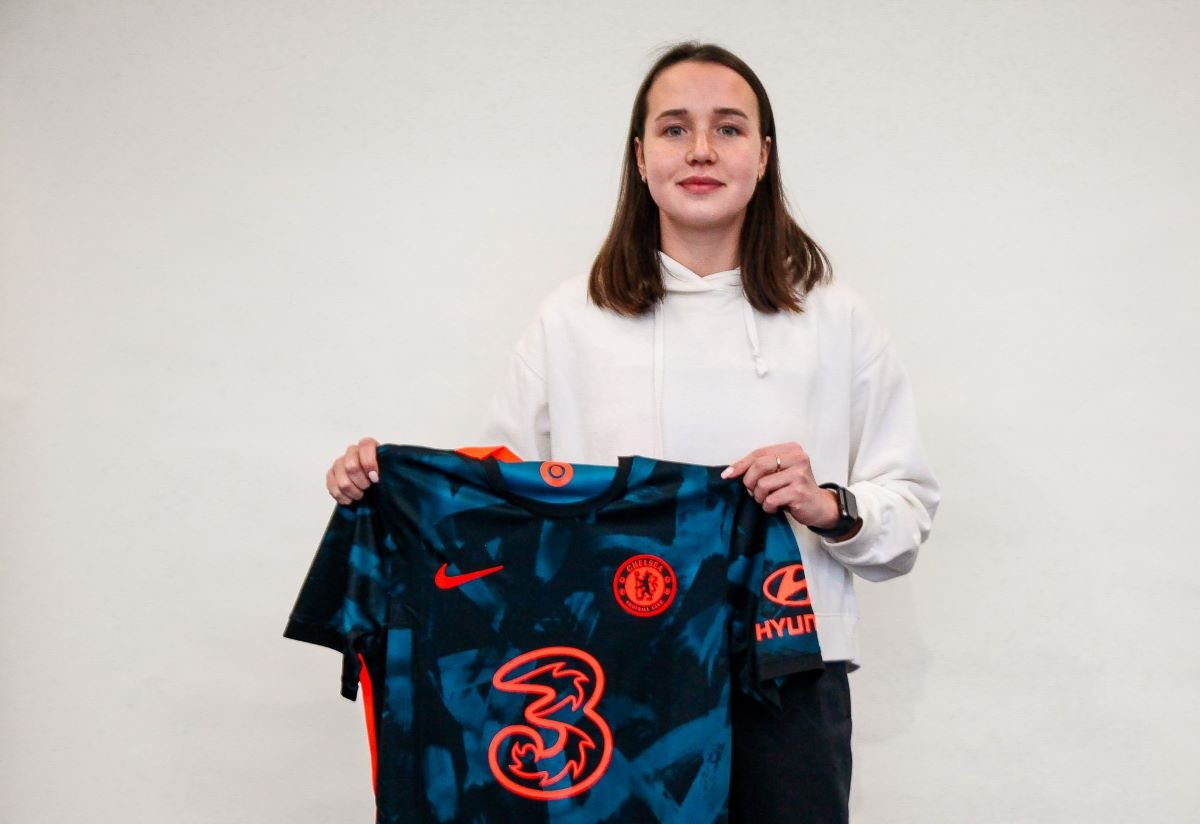 Chelsea FC Women sign 20-year-old Russian international Alsu Abdullina from Lokomotiv Moscow on a two-and-a-half-year deal.
The versatile left-back has been at Lokomotiv since 2020 where she has enjoyed significant success playing in the Russian top-flight bringing her energy and physicality to the team, with 46 appearances and six goals to her name. Lokomotiv went on to win the Russian Cup and Silver medal in Alsu's debut year going one better to clinch all the domestic trophies last season including the Russian League, Russian Cup and Super Cup, as well as competing in the Champions League.
Alsu also has considerable international experience having played for the Russian national team since 2017, making her debut against Belgium in a friendly. Since then she has gone on to make an impressive 30 appearances and scored three goals in that time for her country. Most recently the Russian defender has competed in the Women's FIFA 2023 World Cup and UEFA Euro 2022 qualifiers and also participated in the 2019 World Cup qualifying stages.
Earlier this year, she was named in the Russian Women's league team of the season which is organised by the Russian Football Union for head coaches and captains from the league to vote for their top players of the year.
Upon signing Alsu said: "I am so happy to join Chelsea. This is a big change in my life, a new challenge. I am very proud to be part of this team, which has so many great players.
'I want to continue to develop as a player and progress in London. I want to help the team to win as many trophies as possible.'
Emma Hayes commented on the signing: 'Alsu is a very good young player who has accumulated a lot of club and national appearances for her age, including winning the league a number of times with Lokomotiv.
'Alsu is a versatile player who can play any position on the left, adding more depth to the squad. We look forward to seeing how she develops in our environment over the next couple of years.'
#GeneroAdranTrophy: Cardiff Met could host Swansea City Ladies