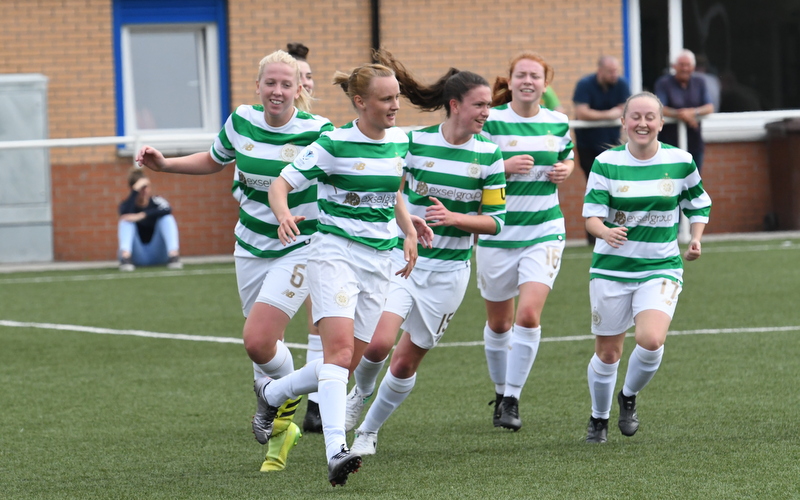 Celtic have signed Kirsty McLaughlin and Emma Black from Motherwell, plus Cody Hay from Hamilton Academical, ahead of the commencement of pre-season training net month.
Manager Eddie Wolecki-Black has previously worked with all three; McLaughlin and Black at promotion-winning Motherwell last season, Hay as a Glasgow City youth player.
Speaking to the official Celtic website, the Celtic Women's manager said: "We've brought in three players at one time, but it's the quality of the signings that's the key thing here.
"I know what all three can bring, and they'll bring a lot to this team. The biggest thing for me is their attitudes – they've all got positive attitudes, and that is very important. First and foremost, a good attitude and the will and desire to work hard is crucial. If we've got a player with a good attitude, that always outweighs a talented player with a bad attitude."
At 31-years-old, both McLaughlin and Black bring experience in midfield and defence respectively, and, at 21, Hay's preferred position is on the wing. No matter their age, Wolecki Black is certain players can learn from one another.
"I gave Cody her debut at 16-years-old in a Champions League game," said the manager. "With Emma and Kirsty, they played at international level together, and they were in the successful Motherwell team this year.
"To go through the league unbeaten, and to make the Scottish Cup final was a fantastic achievement. I think that was probably down to the type of players I signed there, and the experience they brought to the rest of the league.
"I'm here for one reason, and that's to make this Celtic team successful. There's nothing standing in our way of being competitive, that's for sure, and we will be competitive. I'm convinced that we won't be far away this year, and, like anything else, we need a good run – in the cups, in the league campaign, in everything."
Pre-season for Celtic kicks off in January and the team will travel to Berlin to train and play two-time European champions, Turbine Potsdam.
"Potsdam will obviously be a high-calibre opponent. It's ideal playing teams of that standard on trips abroad like this," said the manager. "It allows you to get more control of the players, you can see what they're doing on a daily basis, you can gauge how they're improving each day, and you can identify where your weaknesses are – especially against top teams. If you have weaknesses, they'll be exposed in that type of game."