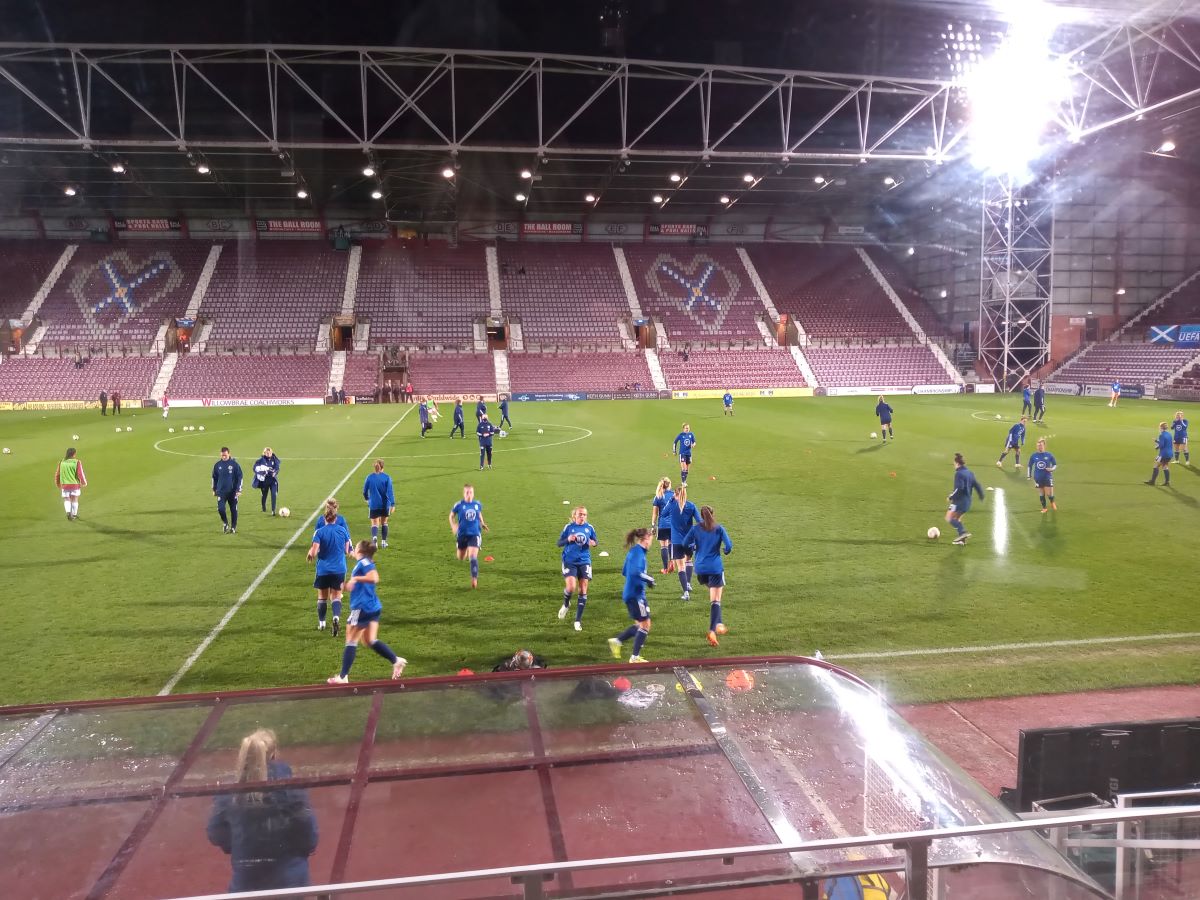 It is almost a year since I was swept along by a crowd heading for a match at Tynecastle. That chilly November day, Glasgow City beat Hibernian to the Scottish Women's Cup in a seven-goal thriller. With 3,123 fans sitting in the stand behind the dugouts and press box, it was a noisy affair that set a modern day record for a domestic women's match in Scotland.
There was just a lone steward to greet me as I pedalled silently into the forecourt of Hearts' home ground in Edinburgh last night to watch Scotland take on Albania. The lights were on, and there were people at home, but there were no spectators; no excited kids posing for photos with team mascots, no teenagers milling around looking for their pals, no die-hards nosing in the club shop.
Before Scotland set off for the 2019 World Cup, a record 18,555 fans streamed through the gates of Hampden to watch Shelley Kerr's side beat Jamaica 3-2 on a gorgeously sunny May evening in Glasgow. Last August, more than 6,000 had watched Scotland thump Cyprus 8-0 at Easter Road, the national team's first Euro qualifier watched by their second biggest ever crowd.
Who knows how many might have turned out for a Friday night under the lights at Tynecastle had COVID-19 protocols not turned it into a match behind closed doors. But with Scotland's trajectory most definitely on the up, it felt like a blow not to be able to capitalise further in this, their third qualifier of the Euro campaign.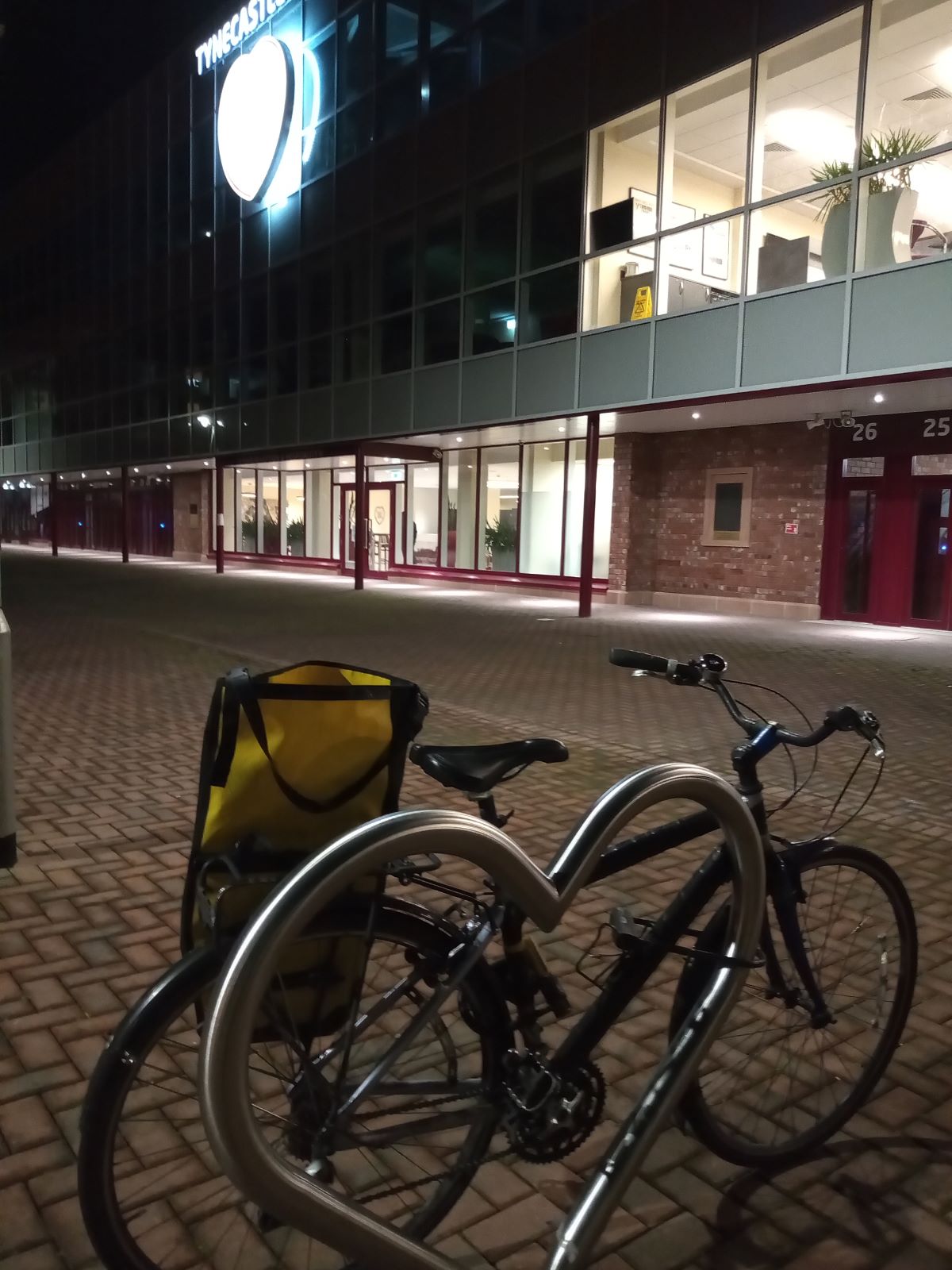 Scotland boss Kerr had been pragmatic about the absence of fans in the lead up to this, thankfully, televised home tie. "We hope they tune in and follow the team because we will still feel the support albeit from a distance and in a different way," she said. "We certainly will miss them in the stadium that's for sure."
Luckily, the media were allowed to watch the game in the flesh and I doubt any of us took our presence lightly. It certainly felt like a privilege as I ascended the stairs, mask pulled on tight, temperature test finally complete after a few false starts (cycling like fury can do that to you).
The players were still finishing their warm up as I sanitised my hands and took my seat. With COVID-19 rules in place, it had been a different sort of week in camp for this group, but they had come through it well according to captain Rachel Corsie.
"It was a bit of an unknown to know how it would have an effect, just with the lack of socialising that's possible," she told the media on Thursday. "We enjoy being together as a squad and you see that when we play, but I think everyone has done really well to be really disciplined with the rules that have been put in place."
Key names such as Jen Beattie, Hayley Lauder, Kim Little and the player Kerr described as the "glue" in the squad, Lisa Evans, were not available for this one. Those four boast 450 caps between them, but there is depth to Scotland's talent pool these days – as a starting XI that included nine FA Women's Super League players and two top Scottish Women's Premier League faces showed.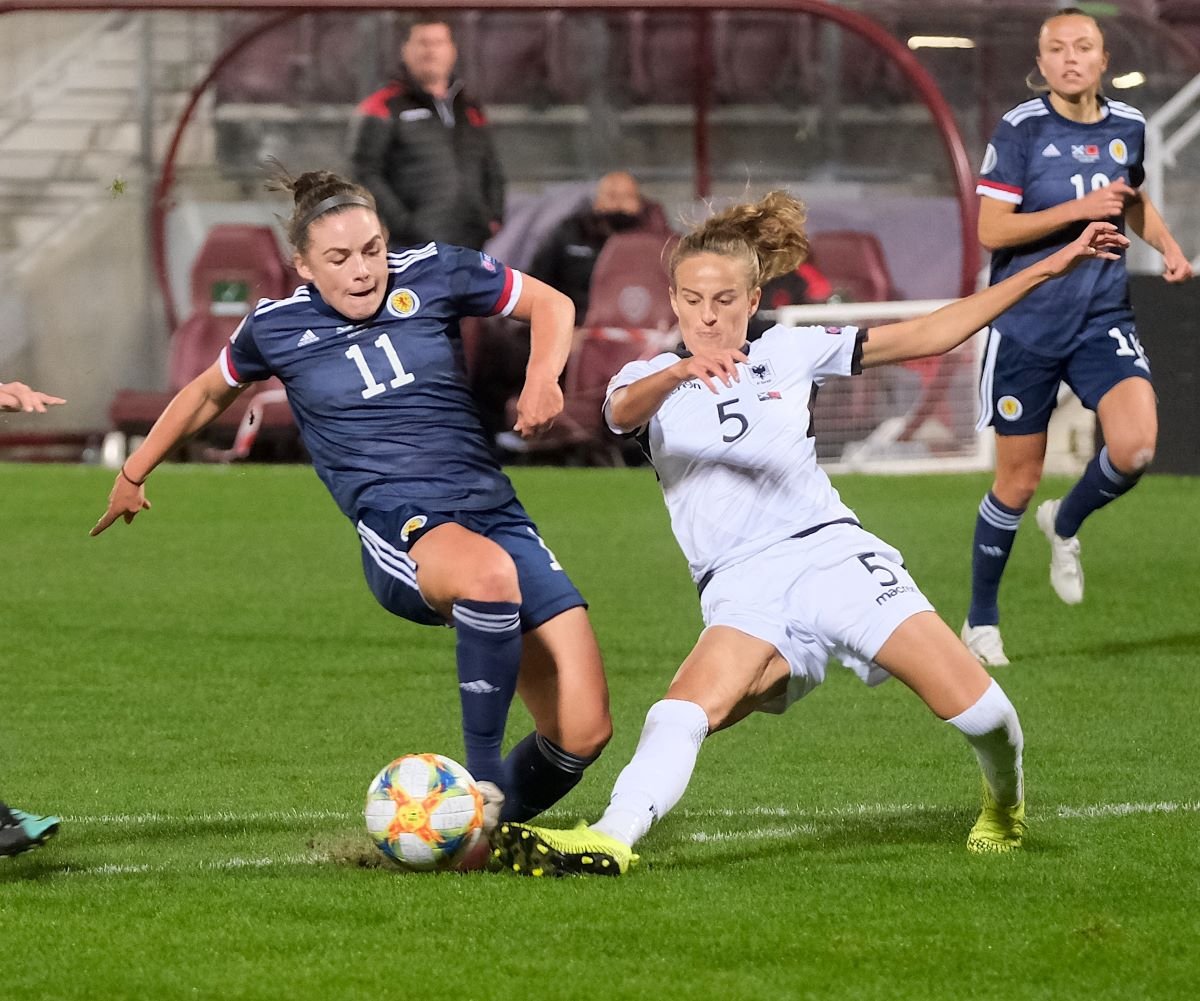 They would need all their big game experience for this one. Albania may have been hit for five by Scotland away from home last November, but Kerr had insisted it would take patience and purposefulness in the final third to break them at home and she was right.
The national anthems dispensed with, an absolute silence descended while both teams took a knee in support of the Black Lives Matter movement. Then came a bizarrely noisy onslaught. Without the clamour of a crowd to smother them, you could hear every shout and call, each clatter of boot on shinpad (or bone), even Shelley Kerr's piercing whistle.
With every Albania player in their own half at times, it took patience to endure not just their wall of defence, but a feisty refusal to bend. Scotland kept knocking on the door, though, with flowing football from front to back. Jane Ross came close, an Erin Cuthbert effort shaved the bar, Corsie had a goal ruled out for offside.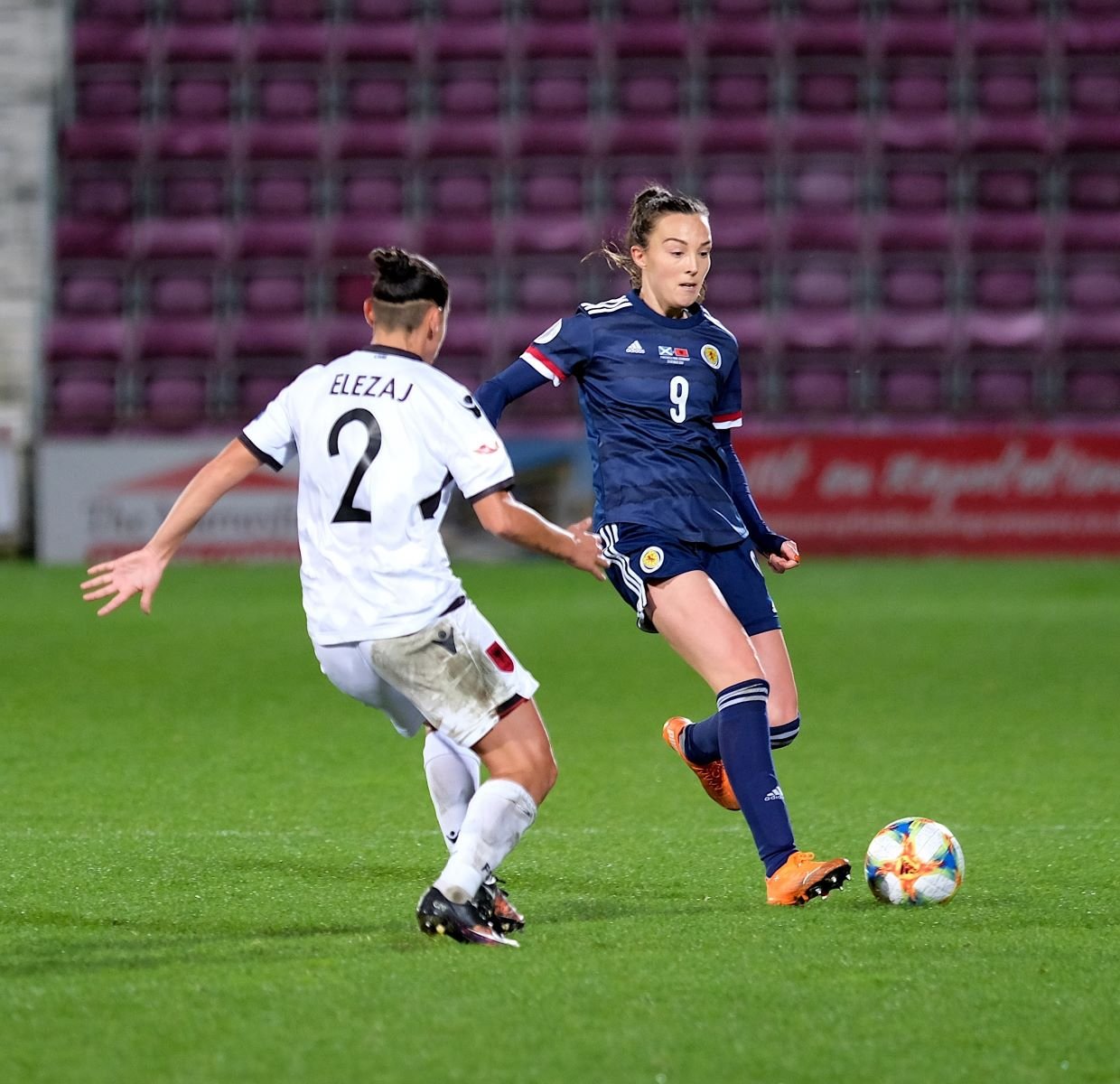 Then after 37 minutes had ticked down, the captain planted a perfect header into the net from a classy Caroline Weir free-kick. The goal was greeted by gloved applause from the masked substitutes to our right, but they would have to wait until the final 15 minutes to hail their team mates again.
After half an hour of determined football with seemingly no reward, Weir, so influential in every move, delivered the second in the 75th minute. The Manchester City player then made it 3-0 at the death from the penalty spot and the subs padded their appreciation once more.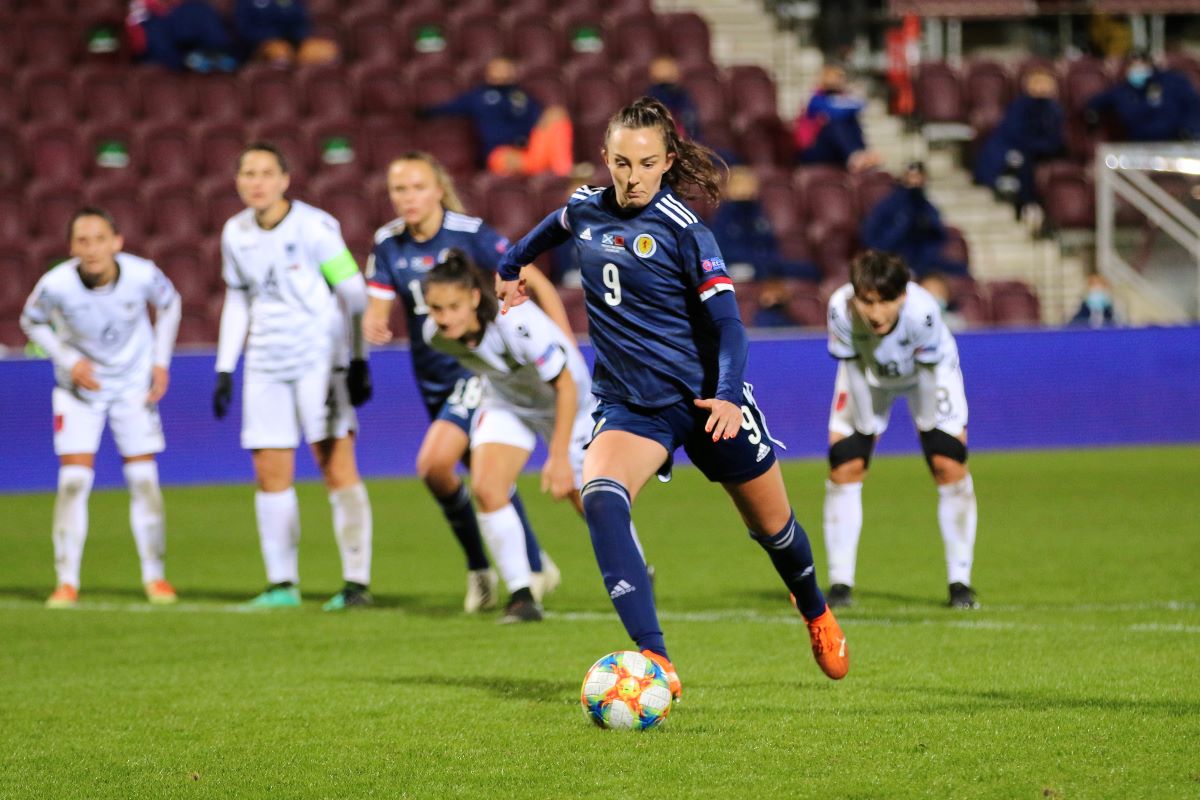 It was job done for Scotland and within minutes I had slipped out of the stadium. It was not a usual matchday by any means. I had hardly said a word to my media colleagues throughout. But being able to attend in person felt special and I clambered back on the bike at full-time feeling very grateful indeed.
Here's to the day the fans get back too.
For now, though, all eyes are on Tuesday and Scotland's tough Euro qualifier against their former manager Anna Signeul and Finland in Helsinki, which will also be broadcast live on BBC Alba.
"It'll be nice to see Anna, but we're going there to do a job," said Weir on Friday night. "Getting that out of the way against Albania was good. [Now] we can gel a bit more and look forward to Finland, which is a huge game."
#WEURO2022 Qualifying: Germany and Netherlands first into finals